Workplace pensions must become obligatory in Germany given a failure to boost coverage by other means, according to Karl-Josef Laumann, minister for labour and social affairs for the German federal state of North Rhine Westphalia.
In a recorded address to delegates at German occupational pension association aba's annual conference, Laumann said a broadening of occupational pensions coverage was urgently needed.
In North Rhine Westphalia only 47% of those employed in the private sector stood to get a workplace pension, he said.
Laumann, a member of the Christian Democrats party, argued that it was not acceptable to lower the statutory pension level for everyone when only half of the population had an occupational pension.
The situation was particularly problematic with regard to low income earners, he said, as only 28% of those earning up to €2,500 a month were signed up for a workplace pension. Just over half (52%) of those earning up to €4,500 had a workplace pension, compared to 71% of those earning above this level.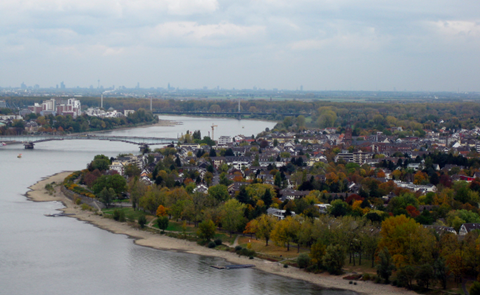 "These figures show we're not reaching the low income earners with occupational pensions," Laumann told conference delegates.
"I can say it more simply," he continued. "Where we no longer have collectively agreed wages, no-one is thinking about workplace pensions – and that's why I come to the conclusion that this won't work with a voluntary-only approach."
Ralf Schmachtenberg, secretary of state for labour and social affairs in Germany, said Laumann had effectively laid down a threat for the industry. While compulsion was a "second best" option, he said, "impatience is increasing".
With regard to the heavily anticipated establishment of defined contribution (DC) plans steered by collective bargaining partners – known as the social partner model – Schmachtenberg indicated that the government had accepted to see what emerged from the trade unions' delegate assemblies in the autumn.
"We'll wait, but then there really should be some movement," he said.
Karch: Give it time, space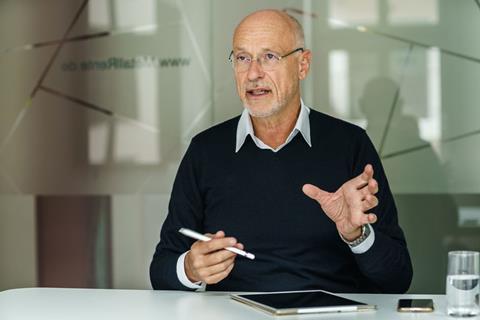 Heribert Karch, outgoing chairman of aba, said the workplace pension reform law of 2018 – known as the BRSG – had led to growth in coverage, but one that was insufficient in light of the societal challenge.
In Germany, around 56% of people in employment subject to national insurance had a workplace pension in 2018, Karch said, with current approaches set to take this to around 60% or 70% by 2030. That would represent an increase of around 30 percentage points in 30 years, a rate of growth that he argued would leave other developed countries "shaking their heads".
Karch urged patience with regards to potential new DC funds, saying: "Believe me, nobody would like to see a pension based on a collective bargaining agreement more than me."
This would take time, he said, and space needed to be granted for the necessary processes to happen.
Karch also issued warnings to trade unions and employer organisations ahead of their discussions. For trade unions, he said, it would be a high risk to focus on being able to restore living standards via the statutory pension system alone.
For employers, meanwhile, Karch said it would be dangerous to hope that the trade unions would not manage to secure an increase in the state pension and as a result the total labour cost.
"Both are a big risk, and to come together isn't doing anything other than both taking away each other's risk," said Karch. "That would be risk management, just this time in the context of collective bargaining policy."