Germany's BVV, the €29.8bn pension provider for the country's financial sector, has expanded its management board in light of the organisation's growth and increasing demands on risk management and from regulation.
Announcing its full year results yesterday, BVV said the supervisory board had decided to expand the management board to three members, with Marco Herrmann, previously head of strategy, legal and communication, taking up the additional position effective this month.
In a statement following general meetings last week, the pension provider said that with the new structure, the supervisory board was meeting "enormously increased requirements in the area of corporate governance and risk management".
The supervisory board had decided a new division of responsibilities for the management board as part of its expansion, it added.
Hermann's areas of responsibility will include pensions management, corporate customers and products, and a newly created risk management department. He was also responsible for BVV's modernisation and digitisation, with the pension provider stating it would be undergoing a change to be able to handle clients' changing expectations as a result of digitisation and increasing regulation.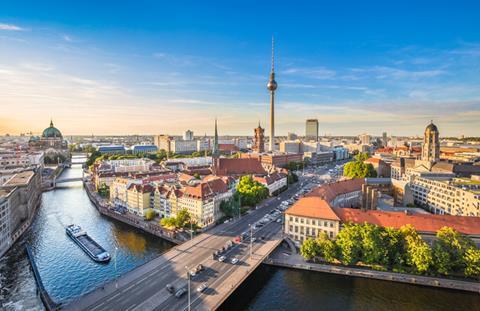 According to Herrmann, BVV wanted to respond to these changes at least in part through "modern forms of working" and new business approaches.
The pension provider would make "targeted use of the opportunities offered by digitisation for BVV and expand [its] range of services to a needs-based full-service approach," he added.
Assets up to €29.8bn
BVV said it had delivered a "respectable result" for the 2018 financial year against a backdrop of difficult conditions on the capital markets.
It earned premiums of €1.2bn, almost €500m more than the previous year, increased its own capital ratio to 6.6%, and grew its assets by €1.3bn to €29.8bn.
According to BVV, the significant increase in premiums was due to the transfer business of its Pensionsfonds, which is one of the pension vehicles BVV offers companies.
By financing Direktzusagen, which are defined benefit (DB) plans with benefits paid directly from company balance sheets, the BVV Pensionsfonds' investment volume increased to just under €1bn, BVV noted.
This follows Swedish banking group SEB transferring its German DB pension assets to BVV last year, with the pension provider also winning Standard Chartered as a client.
"The ongoing period of low interest rates is affecting internally funded models," said Helmut Aden, BVV board member in a press release. "Given the persistently low interest rates, companies are faced with the challenge of being able to cover their pension obligations with the provisions made available."
BVV previously said it would be aiming to offer Germany's new type of pension plan, defined contribution-based schemes that have to be set up on the basis of agreements between trade unions and employer representatives.