Pension funds invest disproportionately in green bonds, especially compared to banks and insurers, according to a study conducted by Martijn Boermans, an economist at the Dutch central bank DNB.
Boermans had noticed that pension funds hold relatively more green bonds than other institutional investors such as insurers and banks. Dutch pension funds, for example, invested €47bn in green bonds at the end of the first quarter of this year, according to DNB data.
That is on average 7.4% of their bond portfolios. For the average investor in Europe the corresponding figure is only 3.5%, while globally investors allocate just 1.5% of their fixed income investments to green bonds.
On average, European pension funds have a 6.9% allocation to green bonds, compared to 1.9% for banks and 4.2% for insurance firms.
Boermans also found pension funds are more likely to invest in green bonds if there is a large domestic supply. They tend to hold between 20% to 57% more green bonds if these are issued domestically.
"Pension funds generally prefer long-term, high-quality bonds. These are characteristics that relatively often apply to green bonds, but even if you correct for this you still see a substantial over-allocation," Boermans said.
Inelastic price
It is also striking that pension funds do not seem to care much, if at all, about the prices of green bonds.
"You see that other institutional investors such as insurers and banks are buying fewer green bonds as the greenium [the premium investors are willing to pay for green bonds, red.] rises. But pension funds continue to buy extra when that happens. They display lower price elasticity than other investors," he noted.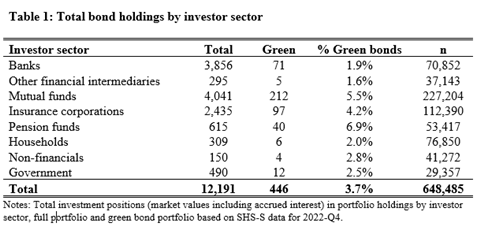 The drive of Dutch pension funds to buy green bonds has now resulted in the percentage of green debt securities in the total bond portfolio increasing fivefold to 7.4% since 2020.
Boermans has two explanations for the popularity of green bonds: "On the one hand, I think pension funds buy green bonds because of pressure from participants and society. After all, by buying more green bonds they send a signal they take sustainable investment seriously," according to the DNB economist.
A growing number of Dutch pension funds, whether under pressure from members or for other reasons, have set minimum percentage allocations for green government and corporate bonds, which in itself may explain part of the rise in green bond investments.
A second reason for investing more in green bonds than the market average may be that pension funds have different expectations of the impact of climate on their investments than other investors.
"Possibly they expect the demand for green bonds to increase further in the future, and are therefore willing to pay a premium," Boermans said.
Declining greenium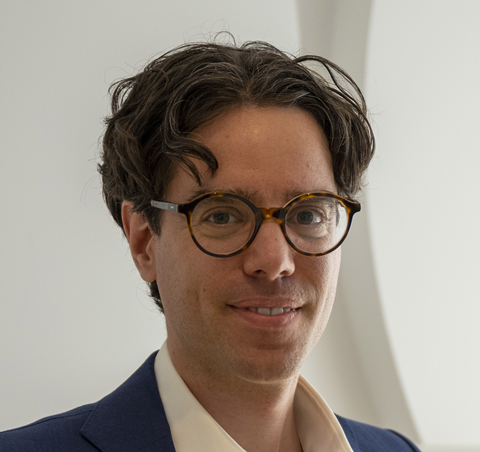 Yet this extra premium investors are willing to pay for green bonds has been declining for some time. Currently, the greenium for most maturities is barely five basis points.
In large part, this is because the supply of green bonds has grown tremendously over the past few years.
"The group of investors willing to pay a greenium appears to be relatively small. Whereas in a smaller market this group could drive up prices, this effect is now gone," concluded Boermans, who does not rule out the greenium may return at a later stage.
"That could happen if the number of investors who insist on green investments again increases more strongly than the supply of green bonds."
At the same time, there is also increasing evidence that investors distinguish between the degree of 'greenness' of green bonds, he continued.
"On the one hand, investors consider some green bonds a form of greenwashing. After all, they often involve spending that companies or governments would have done anyway, and it is not clear how those specific bonds are now contributing to the energy transition. In those cases, the incentive to pay extra for such a bond also disappears."
A recent study by Nagihan Simeth of Lund University in Sweden confirms that investors are willing to accept a return of 10 basis points less for green bonds rated as such by external rating agencies. The arrival of an EU standard for green bonds could revive the greenium, investors expect.
This article was first published on Pensioen Pro, IPE's Dutch sister publication.

Tjibbe is IPE's Netherlands correspondent. He splits his time between IPE and its Dutch-language sister publication Pensioen Pro. Before joining IPE following a move back to Amsterdam, Tjibbe worked in London for several years writing about fund selection and portfolio construction trends.
View full Profile