Diversity matters; the investment profession understands this. Diversity matters from a moral perspective and because it can enhance performance. Nevertheless, progress in addressing gender disparities across the investment sector has been too slow. Rigorous analysis of the effectiveness of different policies and processes can help – as can continued pressure from clients.
There is much greater awareness today about the importance of addressing diversity. There's not much argument about 'why', nor about 'when', but the sticking point for investment firms is how to address the issue. Despite much debate about the causes, we still seem to lack the answers. Working with five partners in a newly-launched programme, CFA UK hopes to accelerate the pace of change in the industry.
Where a new approach could perhaps make the most substantial difference is at middle management level. As it stands, many companies have gender diversity aims and policies in place, but these get diluted as they cascade down from senior levels. Middle management – stretched and time poor – is a weak conductor of the energy delivered from above. They are the missing link in ensuring that the policies are implemented on a daily basis. Firms need to be supported in bridging the gap between c-suite commitments to diversity and the operational teams that can deliver and uphold them.
CFA UK has a long-standing interest in addressing diversity and we think we can bring our intellectual rigour and the technical and ethical strengths for which we are known, to bear on this, in a way that delivers real impact.
With this aim, we have launched the CFA UK Gender Diversity Partner Programme. The programme brings together five leading investment firms to share best practice and learn from each other about how to optimise the implementation of diversity initiatives. Its founding partners are Allianz Global Investors, Fidelity International, PIMCO, Royal London Asset Management and Vanguard, all of which are dedicated to driving equality in the industry.
"The responsibility for making our profession more representative of the society we serve ultimately sits with all of us. All investment professionals have a role to play – as do clients"
Through the programme, individuals from these partner firms, across varying roles in investment teams and HR, have joined together to form a Gender Diversity Partner Council, convened and facilitated by CFA UK. At their meetings over the coming year, they will share current practices, experiences and ideas to hone the ways in which diversity strategies can be implemented, managed and measured more effectively. We will report back to the industry with their findings, enabling other firms to engage with the programme and its suggested initiatives.
Simply put, we'll be looking at the detail and identifying correlations between practices and performance. Our partners have already noted that many firms are falling at hurdles that would be easy to remedy – for instance, ensuring recruitment interview panels are diverse. Other observations will be broader and more powerful. We'll balance analysis of individual components like flexible working practices and recruitment policies with consideration of how to allocate resources across core issues such as returning to work and executive representation.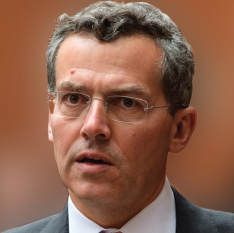 Our recent survey on gender diversity revealed that 76% of respondents agreed that returning to the workplace after a career break was the area where progress was needed in the investment profession, followed by work-life balance (69%) and greater representation at board and top executive level (67%). Each of these areas will therefore be a core focus of the council. From leadership teams to junior staff, the programme will aim to support better diversity ratios at all levels of the investment profession, helping companies to develop work cultures that will both attract and support diverse and inclusive workforces.
We need to be clear: this must go far beyond senior executives and HR. It is, of course, the obligation of firms to meet their stipulated policies, and individuals can support this. Yet, investment professionals can also go one step further, demanding diversity not only from their own business but also from their partners.
We're delighted to launch our programme and hope that the council will help us better understand how to make diversity work across the investment sector. However, the responsibility for making our profession more representative of the society we serve ultimately sits with all of us. All investment professionals have a role to play – as do clients.
And money talks. If pension schemes and other institutional investors value and reward diversity, that will provide additional impetus to an enthusiasm for change that we already observe among our members. We understand the factors that can drive diversity performance, we now need to focus on building a portfolio of approaches that work well together and that we are competent to implement and manage. The sector is primed for change; it is now up to all of us to make change happen.
Will Goodhart is chief executive at CFA Society of the UK