The Calouste Gulbenkian Foundation is realigning its portfolio to meet green requirements
In June, the Calouste Gulbenkian Foundation (CGF) announced that it was selling all its shares in oil and gas company Partex Holdings to a subsidiary of Thai company PTT Exploration and Production Public Company for $622m (€563m).
The holding represents about 18% of CGF's €3bn investment portfolio. In December 2018, the Partex shares were worth €433m.
CGF was created in 1956 according to Calouste Sarkis Gulbenkian's will. He was a businessman and philanthropist of Armenian origin, and he lived in Lisbon from 1942 until his death in 1955.
An entrepreneur with a degree in petroleum engineering, he had co-founded the National Bank of Turkey in the early 1900s and subsequently, the Turkish (now Iraq) Petroleum Company (TPC), in which he held a 5% share.
He played a leading role in the 'Red Line' agreement of 1928, whereby foreign powers agreed to work together within the borders of the former Ottoman Empire, in relation to their oil interests.
Gulbenkian set up Partex in 1928 as a Panama-registered company to hold his oil interests, and bequeathed all the shares to the foundation.
The foundation directs its activities from its headquarters in Lisbon, and offices in Paris and London. Its main purpose is to improve the quality of life of vulnerable groups through art, charity, science and education.
CGF's portfolio funds artistic and cultural activities such as exhibitions, concerts, its own choir and orchestra; social development such as scholarships and prizes; and scientific and educational activities such as think tanks and training courses.
It also supports the world-famous Gulbenkian Museum in Lisbon.
Leaving aside the Partex shares, at the end of 2018 46% of the overall portfolio was in equities, 25% in bonds, 8% in private equity and 3% in real estate, and smaller amounts were in assets such as absolute return.
CGF's objective is to achieve a long-term return of 4.5% above Portuguese inflation.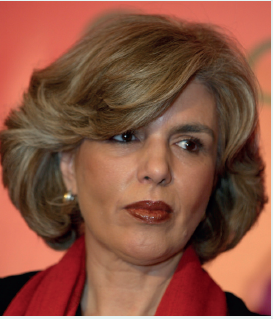 For the past five years, this target has been 5% net of all costs, while the portfolio has returned 6.3% net annually over that period.
Over the 10 years before the Partex sale, the return from the shares had been below the average return of the financial portfolio. CGF puts this down to large swings in oil prices, which imposed high volatility on returns.
In 2018, CGF's board of trustees decided to dispose of its investment in the oil and gas company.
"This was done in order to align the portfolio with global sustainability objectives, as part of the international movement followed by other foundations," says Elisabete Caramelo, head of communications at the Calouste Gulbenkian Foundation.
Subject to regulatory approvals, the sale is expected to close by the end of this year.
This will leave a small number of oil and gas holdings in CGF's portfolio, held in passive funds. The foundation has no exposure to oil and gas in actively managed portfolios.
Caramelo says no decision has been made regarding divestment of this residual exposure.
Meanwhile, the proceeds of the Partex sale will be invested in line with the investment policy statement.
"The foundation does not expect to impose major changes in investment policy," says Caramelo. "However, after the Partex sale, our investments will be better diversified. Future returns will be determined by financial market conditions and less sensitive to oil-price volatility."
Isabel Mota, president of the foundation's board of trustees comments: "This transaction marks a reshaping of the foundation's asset base which is invested primarily with the aim of earning attractive long-term investment returns. This reconfiguration of the foundation's financial portfolio and investments will reinforce its diversification, social and environmental impact, and alignment with the philanthropic nature of the foundation's activities."
The foundation is currently developing a formal environmental, social and governance policy
Spain: The tide turns
1

2

Currently reading

Gulbenkian Foundation: Green credentials

3