Heathrow Airport's defined benefit pension scheme has secured a £325m (€370.5m) buy-in with Legal & General (L&G), involving an innovative inflation-linked bond arrangement.
The company, sponsor of the BAA Pension Scheme, has issued a £160m inflation-linked bond directly to the insurer as part of the transaction.
The bond enabled the trustees of the £4bn scheme to secure a lower price for the buy-in, as its 40-year duration and inflation link fitted with the liabilities transferred to L&G. The bond also switches between the UK's two main measures of inflation, RPI and CPI, the insurer said.
Laura Mason, CEO of L&G Retirement Institutional, said: "This innovative transaction has generated genuine value, allowing Legal & General to deliver an attractive premium to the scheme while enabling Heathrow to achieve the financing it needed.
"The transaction highlights our 'solutions-driven' approach towards complex client requirements, allowing all parties' needs to be met."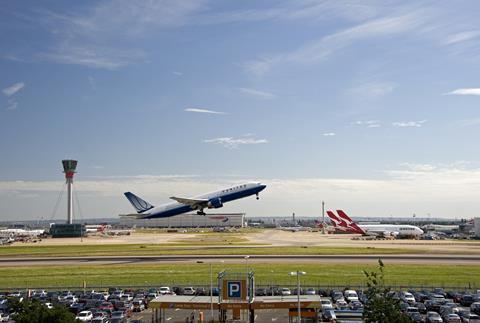 The buy-in covers 1,300 pensioner members of the BAA Pension Scheme, which was closed to new members in 2008.
"Genuine collaboration and innovation can truly generate value to all parties," said Phil Wilbraham, chair of the trustee board.
"I am delighted with the completion of this innovative transaction with Legal & General, which at the same time de-risks the position of our scheme members, enables Heathrow to strengthen their financing position ahead of our airport expansion and provide access to competitive financing for the benefit of passenger and airline customers."
Although the two companies did not disclose what the bond would finance, the UK's transport minister Chris Grayling recently announced government support for a third runway at the Heathrow, the country's busiest airport. Politicians will vote on the idea in the coming days, according to media reports.
In a statement announcing the transaction, L&G described the bond as "a valuable asset" for its asset portfolio backing its pension liabilities.
"Legal & General will continue to invest strategically in UK assets and infrastructure to support the pension promises that we take on from companies in the UK," Mason added. "We look forward to supporting the trustee in future to secure more of their members' benefits."