The twisting path of the dollar/sterling relationship over 2020 will provide ongoing theatre, punctuated by moments of intensity. That currency pair, known by foreign exchange traders as 'cable' refers to the large transatlantic undersea telegraph cable laid in 1858 between the UK and the US.
● The shape of any trade deal between the UK and the EU will drive the price of sterling
● US growth exceptionalism has dissipated since mid-2019
● A crucial decision for UK pension funds will be whether or not to hedge
A century and a half later, the final shape of any potential deal between the UK and the EU is the main influence on the price of sterling. Paresh Upadhyaya, director of currency strategy at Amundi Pioneer, cautions against complacency over a no-deal Brexit. Will any ultimate arrangement only apply to goods ('Canada-style'), or would it extend to services? Does the combative UK rhetoric represent a negotiation tactic or a real ultimatum?
Brexiteers have long advocated a trade partnership with the US as a priority, yet that relationship is dwarfed by about four times by current UK/EU trade numbers, and would require years of US/UK growth to compensate.
A critical determinant will be the performance of the dollar. US outperformance and yield advantages against the rest of the world has been dominating. "But since mid-2019, US growth exceptionalism has dissipated, so differentials that drove the dollar to trade-weighted highs seem less compelling," says Roger Hallam, CIO for currency management at JP Morgan Asset Management. Moreover, US election volatility and any Federal Reserve bias toward interest rate cuts may pressure the greenback.
Suppose the US economy does not stumble, while the rest of the world is thriving. The dollar might still retreat. In other words, says James Binney, head of currency EMEA at State Street Global Advisors, "the allure of the dollar may decrease if the whole world bumbles along with no crisis". Thus, improving economic data at the global level might support the pound.
"Paradoxically, the dollar often benefits when it is the source of geopolitical risk and tensions," says Mathieu Savary, a strategist at BCA Research. He explains that Chinese economic growth and credit data will be unclear until the spring.
Interest rate differentials drive investors to buy higher-yielding currencies. So the burning question is whether the Bank of England cuts or maintains its current rates – assuming a hike seems remote, with inflation tame. The central bank may be postponing decisions for fear of looking politicised. Among its Monetary Policy Committee (MPC) members, Jonathan Haskel and Michael Saunders indicated a preference for cutting rates to boost the economy but, in January, the MPC voted by seven votes to two to hold steady, noting some stabilisation of global growth and business confidence, along with the easing of trade tensions.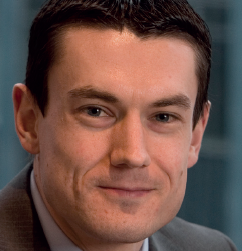 Opinions diverge on whether a future rate cut would represent the first move in a series, or a 'one-and-done' event. Dominic Bunning, for example, senior foreign exchange strategist at HSBC, says the market is more sensitive to signals, as a "direction of travel", than to a cut in itself. Hallam, by contrast, says one initial cut may presage more.
The UK still runs one of the largest current account deficits in the developed world and requires compelling yields to fund it. If the Bank of England cuts rates, Gilts and money markets will not be able to attract the needed flows. "Moreover, we expect, in the next couple of years, to see the services surplus dwindle as more companies relocate to Europe," Hallam says. Still, in the fourth quarter of 2019 there was a improvement, with the current account slashed by about half as goods and services reacted to cable's depreciation.
Finally, economists point to purchasing power parity (PPP), which measures the prices of goods and services against the real purchasing power between currencies. Previously sterling appeared undervalued by that metric, but has moved closer to an appropriate value. Processes that correct distortions take time.
Those are the prices in the real world. Markets, however, are accustomed to the latest events, displaying recency bias. Indeed, recent UK economic data has been disappointing. "But historically such disappointments rarely persist at this scale for any period of time," says Bunning. "We only occasionally fall this far this fast. We normally rebound quickly as people adjust expectations."
UK pension funds follow a distinctive beat, however. Their critical decision may be whether or not to hedge, depending on objectives and time horizons. While US funds will have minimal sterling exposure, UK funds must be mindful of cable's ranges and continuity, where turbulence means risk. Typically, dollars are their largest overseas exposure. If a successful trade deal pushes sterling higher, unhedged funds will suffer diminishing purchasing power of their dollar assets.
"If pension funds were fully funded and had moved to matching liability strategies they may not have currency exposure. But defined benefit plan funds won't have that luxury," says Andrew Bloomfield, associate director, research team at Record Currency Management. Or they might consider overweighting small to medium-cap and domestic stocks. Savary reasons that a pound rally will prove negative for multinationals with a larger share of foreign source profits.
Mark your calendar
The aftermath of the December election and sterling's unusual response demonstrated an example of real time market thinking. The record short position in sterling futures represented investors' attitudes; the whipsaw reversal to a modestly long position showed an unwind. "Pre-election, the mood music was for a hung parliament," says Bloomfield.
Within seconds of exit polls, sterling surged to $1.35. "The following week, the realisation dawned that the issue had actually been pushed out to 2021, and a majority could also be used to stare down the European Commission , with risk of a hard Brexit greater than before 2020," says Bloomfield.
Over 2020, cable is like to trace a pattern triggered by key events. The UK left the EU in January, heralding the transition period. The next key date is the UK's 11 March budget. Fiscal stimulus would be seen as currency positive, suggesting a pick-up in growth expectations. Bunning expects such an uptick "to outweigh structural concerns".
The MPC meets on 26 March, spearheaded by a new governor, Andrew Bailey, who might be hesitant to cut at his first meeting. MPC meetings may provoke volatility, while investors digest hard data, especially around consumer confidence, wages, retail sales, and industrial production.
Another potential watershed, the UK must request an extension for EU trade talks by July, if it plans to do so. If not agreed by then, a new treaty would have to be ratified by all national and regional parliaments. Hallam foresees noisy negotiations: "If the Conservatives hold the line on not extending, the market will start to fear a hard-Brexit risk."
Over the summer, attention will shift toward US elections, particularly Democratic primaries. Corporate tax cuts, lowered in 2017, "boosted US equities and may be challenged by Democratic candidates," says Richard Benson, co-chief investment officer at Millennium Global Investments.
The UK will be incentivised to push for any US trade deal before the US Congressional summer recess and the autumn elections. The drama will mount toward a 'white-of-the-eyes' year end. Binney expects a "skinny deal" to emerge, albeit lacking in detail. But relieved markets may give cable a thumbs up.