No matter who wins the presidential election this November the issue of concentration of US corporate ownership by the Big Three money managers – BlackRock, Vanguard and SSGA – will not go away. Three federal regulatory authorities – the Federal Trade Commission (FTC), the Securities and Exchange Commission (SEC) and the Justice Department Antitrust have been looking into this topic for the past two years. And while the Big Three asset managers are becoming even bigger, managing more than $14trn (€12.5trn) and accounting for a quarter of votes cast at S&P 500 companies, there is almost universal agreement that their impact deserves a public discussion.
"The first step to address this problem would be more awareness on behalf of the public and regulators," says Martin Schmalz,b a tenured associate professor of finance at the Saïd Business School in Oxford and the co-author of 'Anticompetitive Effects of Common Ownership', a study that was published by the Journal of Finance in 2018 and which is still fuelling the debate.
Common ownership is a situation in which a small set of large institutional investors hold chunks of many companies in a single sector. Schmalz studied the US airline industry with co-authors José Azar and Isabel Tecu. They concluded that the common ownership concentration is correlated to an increase in the cost of domestic airline tickets, because it reduces product market competition and so it has a hidden social cost.
"Our argument often gets misrepresented as 'index funds ask firms to collude', whereas the economic argument neither relies on index funds nor on collusion as an economic mechanism, nor on common owners actively encouraging firms to do anything," says Schmalz. "The actual argument is that textbook competition requires textbook incentives to compete, and those are not fully present when the largest shareholders own the competitors."
Presidential candidate Senator Amy Klobuchar (Democrat, Minnesota) has introduced a bill to get the FTC to study the effects of common ownership in certain industries. Last year the FTC already had hearings on competition and consumer protection in the 21st Century that included the issue of common ownership. The US Department of Justice has also looked at this topic, as well as one SEC commissioner, the Democratic Robert Jackson. Of course if Democratic presidential candidates such as Elizabeth Warren and Bernie Sanders end up in the White House, the pressure to curb the Big Three's power will grow stronger.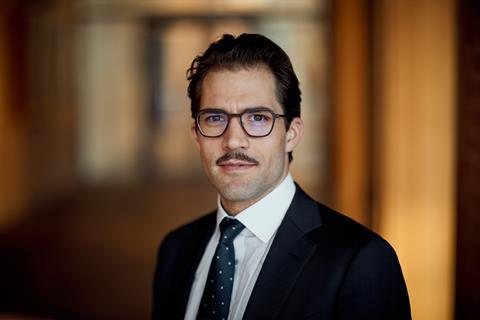 But even the late Jack Bogle, the founder of the Vanguard Group and creator of the first index mutual fund, was concerned about the concentration of corporate ownership. "If historical trends continue, a handful of giant institutional investors will one day hold voting control of virtually every large US corporation. Public policy cannot ignore this growing dominance, and consider its impact on the financial markets, corporate governance and regulation. These will be major issues in the coming era. I do not believe that such concentration would serve the national interest," Bogle wrote in a comment article in the Wall Street Journal in November 2018 (just two months before he died).
However, the Vanguard Group has undertaken its own research on the subject. Its goal was to rebut the thesis that firms in a single concentrated industry whose shares are owned, in part, by common minority investors maximise industry profits over firm profits. Or, at least, that the managers of the competing firms assume this would be their shareholders' preference and accede to it.
"The first step to address this problem would be more awareness on behalf of the public and regulators" - Martin Schmalz
Vanguard's researchers studied about 3,000 US firms in some 200 industries over a 21-year period. They hypothesised that if anti-competitive effects owing to common ownership were present within individual industries, then the same anticompetitive outcomes should be observed when the data is expanded to cover all industries and over an extended period of time. They concluded that common ownership has not harmed competition (paper published by SSRN in August 2019).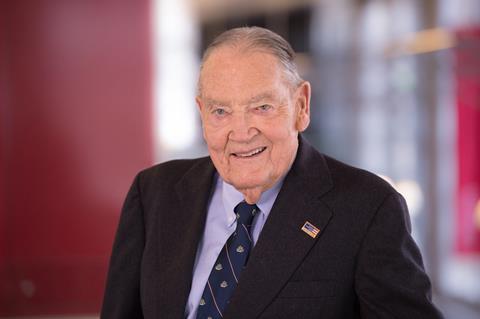 BlackRock hired a consultancy, the Analysis Group, to test Schmalz's thesis. The asset manager sent the results with a letter to the FTC, claiming that "the theory of 'common ownership' suffers from serious conceptual flaws including a lack of a plausible causal mechanism, incorrect assumptions about control by non-controlling shareholders, and a failure to distinguish the incentives of asset owners from asset managers".
Analysts and commentators who instead assume Schmalz's conclusions are sound have proposed several remedies. These include limiting asset managers to one equity position per industry, putting hard limits on managers' holdings and prohibiting managers from voting shares.
What Bogle suggested in his comment piece could be useful to move on the discussion in a constructive way. The two wisest solutions, according to him, are: first, a timely and full public disclosure by fund managers of their voting policies and public documentation of each engagement with corporate managers.
Second, to enact federal legislation making it clear that directors of index funds and other large money managers have a fiduciary duty to vote solely in the interest of the funds' shareholders. "Making it explicit, with appropriate penalties for violations, would be a constructive step," Bogle said.