If there is one thing defined-benefit (DB) scheme sponsors and trustees can be sure of this year, the COVID-19 pandemic is going to affect not only their ability to fund schemes but also how they account for them.
• The COVID-19 pandemic has increased volatility in the capital markets
• Eventual accounting consequences may seem perverse
• The Pensions Regulator is urging for a "pragmatic" response to contribution levels
The first thing that springs to mind in any discussion about the accounting impact under International Accounting Standard 19, Employee Benefits (IAS 19) is discounting. Since the 2008 financial crisis, we have lived through an era where corporate bond yields have fallen consistently. Recently, as the coronavirus outbreak crashed capital markets, we have seen greater volatility.
"If you take the week of 15 March," says Aon principal consultant Matthew Arends, "swings in yields saw accounting liabilities go down by about 25% for a typical scheme. There was then a bounce back over the subsequent week and a half". And that, he concludes, makes it a challenge to estimate where first quarter earnings – let alone the December year end – will come out.
If there is one thing that a pandemic brings to mind it is excess mortality. But at this early stage all actuaries can do is wait and see. "In terms of life expectancy changes, it is too early to have credible data to analyse what the impact of COVID-19 will be on specific pension schemes," says Arends. "Any increased mortality will reduce liabilities, but in terms of actual data, it is premature to say how financially significant this could be. There could be quite different experiences for different pension schemes depending upon how COVID-19 impacts different parts of the population."
But if there is one lesson to be drawn from the global financial crisis it is that accounting outcomes might not be what you expect. "To go back to the experience of 2008," says Willis Towers Watson senior consultant Charles Rodgers, "I think we saw somewhat perversely that accounting balance sheets improved because increases in credit spreads were not offset by falls in asset values.
"I believe we saw a not dissimilar situation in March, although some of that has pulled back. I suspect, however, that we will see this pattern repeated. But we might not spot any adverse impact immediately, because it could take longer to feed through, if we assume that credit spreads do come back."
This is a point that Hymans Robertson partner Matt Davis echoes. "We have a situation where equity prices have fallen, Gilt yields are down and credit spreads have widened. This has meant in general that accounting balance sheet positions have improved at a time when generally schemes' funding positions have worsened. So corporate accounting disclosures for pensions could be better than they were a year ago.
"If credit spreads fall in the future, that will affect future accounting disclosures negatively. The second thing to bear in mind is what this all means for asset returns? Again, no one is in a position to say when some sort of normality will return and asset growth will occur, but if and when it does, it will start to feed through into accounting disclosures via higher values of pension scheme assets."
Unfortunately, one thing we can be sure of is that this pandemic and inevitable recession will leave some DB schemes struggling. "Clients are in very different positions," warns Davis. "Some who have been well hedged against interest rate changes have seen their funding levels improve. Others, who are less well hedged and invested in growth assets have seen deficits increase, sometimes significantly. There is a broad spectrum. Equally, some companies are very stretched and the focus tends to be on those who are stretched and on cash conservation within the business."
The point is not lost on The Pensions Regulator in the UK, which in March issued a COVID-19 guidance document for DB schemes. The regulator pledged to "be pragmatic" where sponsors, for example, ask trustees to reduce or even suspend deficit repair contributions until at least 30 June.
They are not the only regulator taking a softer line. In March, in an unprecedented move, the UK Financial Reporting Council invited listed companies and their auditors "to consider carefully whether they should delay other corporate reports for the next two weeks".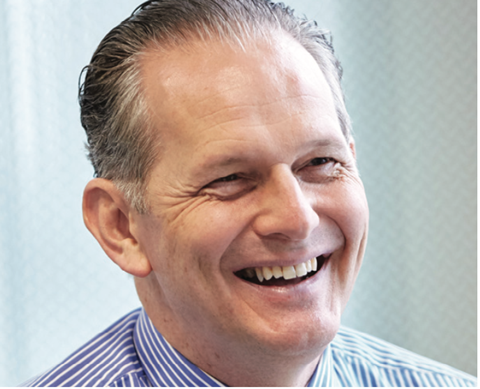 So, having set the broad accounting and regulatory scene, what could happen next? There are, says restructuring expert Richard Farr from Lincoln Pensions, three situations that DB schemes can expect to find themselves in.
First, there are the 20% or so of plans that were already in a weak position and which are unlikely to survive. Then there is another 20% or so of plans that were just about surviving until COVID-19 holed them below the waterline. The remainder, he says, were in a sound funding situation but must now absorb more risk and will take longer to get to a better funding situation.
"The big difference between now and the 2008 credit crunch is that many more plans are well hedged on liabilities – against both inflation and interest rates," he explains "This will soften the downside. Those with aggressive out-performance expectations will have nowhere to hide. The lucky few that moved to fiduciary management must also be applauded.
"I would expect to see unhedged schemes being 30% down currently – and that could get worse. So depending on previous funding levels, over optimistic assumptions, the level of hedging, and the presence or not of smart fiduciary management techniques, one can deduce who the losers will be. And that is before we get to the damage being done to the employer covenant – both now and in the critical 'bounceback' phase."
This is where it gets interesting, because the recovery – and there will be one – will not guarantee that scheme sponsors are out of the woods. "You will find that finance directors will be desperate for cash to fund a recovery," says Farr, "and in this dash for cash, the pension scheme must be very careful not to be left behind."
All of which suggests that schemes face a longer-term funding crunch after the initial crisis is over. That is, of course, assuming that all sponsors benefit equally from the bounceback and, indeed, survive to see it. Moreover, Farr adds, the world after COVID-19 will be a different place, with changes to the way we work and much more disruption and uncertainty from both further waves of the pandemic and market volatility. It is easy to see why schemes are expected to fail in that environment.
But rather than sit back and wait for the inevitable, Farr recommends UK sponsors and trustees adopt a simple five-point plan:
• Recognise that cash is king and decide how each marginal pound is spent within the business whether on dividends or scheme funding
• Learn the lesson of the fiduciary management model and adopt a more hands-on approach to managing assets and liabilities
• Tightly integrate your risk assessment of covenant, investment and actuarial liabilities
• Accept the inevitable move towards low-dependency funding targets and plan accordingly
• Make sure your advisers communicate on a regular basis.
Because in the world that will follow the COVID-19 crisis, failing to plan will mean planning to fail.
To read the latest IPE Digital Edition click here