In the third of a series of articles aimed at empowering trustees, our insider outlines the importance of patience and networks in complex, illiquid transactions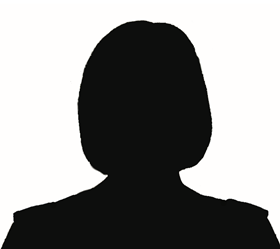 Have you heard of forest bathing? It's a wonderful Japanese practice that anyone can enjoy, and it has tremendous benefits for our mental health and wellbeing. The concept is as simple as it is beautiful; take a long, quiet walk through a woodland, paying attention to the sights and sounds and taking in the serenity through your senses. I'd highly recommend it.
Humans have spoken of the restorative powers of forests for centuries. But did you know that forestry investment is also a practice that stretches back over 800 years? The first institutional investment in timberland was recorded in Sweden in 1288, when the Bishop of Västerås was granted an interest in a mine and its surrounding lands.
Despite such auspicious beginnings, however, the scope for forestry investment has remained limited up until the present day.
The problem
Buying is more straightforward than selling, especially when it comes to large illiquid investments such as forestry land. Asset managers who specialise in buying secondaries bring in the money by buying cheap and will never overpay. They buy what they know, and forests do not usually fall within their zone of knowledge or interest. What they do know is that if they wait long enough, the seller is likely to accept a mediocre offer. And so they tend to wait, like vultures, for the price to fall.
Angelic patience could be the solution but it comes with the disadvantage that the investment risks increase over time. Organising an auction for thousands of square miles could secure a reasonable price, but an unacceptable one is more likely.
So how do you sell a significant stake in forestry land without incurring a substantial discount?
"That pension funds executives from various countries meet each other yearly on an informal basis is hugely beneficial for all participating funds"
The case
Financial engineering is one route to increasing shareholder value. Many companies choose to sell non-core assets, like properties, and then rent their office space. The result? Fewer assets on the balance sheet, which increases the profitability per unit of invested capital.
Similarly, at the beginning of the twenty-first century, various paper companies put their forestry land up for sale with a view to setting up contracts for the delivery of wood. Large areas could be bought cheaply at this time, as few institutional investors were interested and the forest plots had a low balance sheet valuation.
Conversely, forestry land is a welcome long-term investment opportunity for pension funds; the return is stable with a delivery contract, and the risks are limited if there is a diverse spread of plots. But even decades-long investments have a limit, of course. Sooner or later, it's time to sell.
Recently, the investment committee of a well-known pension fund with considerable forestry assets was in a bit of a pickle. After 20 years of ownership, the moment of sale was approaching but the committee was wary of getting stuck with a bad deal. At the time, the purchase of such a large area had raised a lot of eyebrows. The committee was keen to avoid the shame of selling at a low price and hearing a chorus of 'told you so' from gloating competitors.
In passing, I learned of this disinvestment plan. Since I knew the chairman of the investment committee well, I offered my services on the condition that I would be authorised to act at an acceptable selling price. The investment committee agreed because none of the other options they explored offered a feasible solution. My mission, therefore, was to structure the selling process to ensure a decent price.
The process
Expert advisers were called in, and their analysis showed that both auctions and selling off the assets in small parts would be a non-starter. The popular lots would likely be sold, and the fund would be saddled with the rest. These remaining lots would no longer be an attractive investment; the original size of the plots on offer was what made them appealing. Patiently waiting wasn't an option either – the market would know that the plots would eventually be sold, indirectly reducing the price. Gradually, a feeling of unease took hold of the investment committee.
Have you ever watched the reality TV series Pawn Stars? If not, you should. If so, you'll know that no matter the market, securing a reasonable price within an acceptable timeframe is primarily a matter of finding interested buyers. However, every adviser will tell you how elusive these end investors are. Their advice? Enter this market primed for disappointment. Finding the right buyer is a near-impossible task without the right network, and maintaining those key relationships takes a lot of time. Success in this domain requires the mindset of an elite athlete; you must have faith in your success and focus solely on the correct group of potential buyers.
Fortunately for the fund, I entered this process with a handy bit of insider intel. Not many people know that, for almost 50 years, there have been annual informal consultations between pension fund executives from all over the world to exchange ideas and experiences. By tapping into these circuits, we identified funds that might welcome forestry to their portfolio. So far, so good. But then the real work started.
A whole lot of travel and a whole lot more effort was expended to lay out the proposition to our hottest leads. Forestry land, after all, is not an everyday investment – according to the World Bank, the total institutional investment globally is likely less than $100bn. Very reasonably, many of the trustees we spoke to had a critical attitude towards our proposition. As illiquid investments are a far less common proposition, we had a lot of questions to answer.
The result
Undeterred, we pressed on and kept courting interested funds. It paid off. In just four months, a buyer had been found and two months later the deal was done. The selling pension fund was both relieved and proud to have pulled off such a tough transaction. I was satisfied because the strategic allocation improved for both funds. More importantly, they had a renewed appreciation for those informal, international collegial contacts than ever before.
Pension funds do not have a commercial profit target, which means that conducting business between two funds is different from that of a market party. Information can be more freely exchanged, in the confidence that the well-known Chatham House Rule won't be breached. The fact that pension funds executives from various countries meet each other yearly on an informal basis is hugely beneficial for all participating funds. Involvement in these circles is a must.
The only way I could think to improve this picture would be to recommend that the next consultations take place under the welcoming canopy of a leafy forest.
The writer is a former investment director of a large European pension fund. This is the second article in a series aimed at empowering trustees to solve grey-area problems. Have a comment or want to contribute anonymously to this series? Please e-mail in confidence to pensions-insider@ipe.com