In the fifth of a series of articles aimed at empowering trustees, our insider gives an example of when openess could exacerbate a problem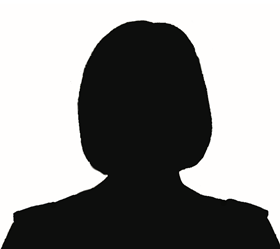 Proverbs and sayings often contain more wisdom than we realise. I believe this is especially true of the ancient Arabic adage 'speech is silver, but silence is gold'. Sometimes it's better to say nothing than to argue, no matter how good your intentions might be. Sure, silence occasionally requires a measure of courage, as staying tight-lipped can invite the finger of suspicion. In precarious situations, however, it just might be your best friend.
The problem
In normal market conditions, it's common for institutions like pension funds to pledge solid investments, such as government bonds, to show their creditworthiness. This practice is especially beneficial for derivatives positions that fluctuate significantly in value every day. The collateral offers a guarantee that payment obligations can be met. This avoids many cash transactions and a settlement can take place, for example, once a week or per month.
The credit crisis in 2008 was manifested by a panic in the interbank money market. When Lehman fell, banks no longer trusted each other and the so-called 'credit crunch' bit hard. Business as usual ground to a halt; each derivative position had to be settled immediately.
This drastic shift affected pension funds directly, as it's common to hedge unwanted risks, like the currency risk, with derivatives. The size of currency hedges are substantial and roughly about one-fifth of the amount invested. Due to the credit crisis, the US dollar value rose by about 15% in one month versus the euro.
Therefore, the settlement of the currency hedge required 1/5 x 15% = 3% of the total invested capital in cash. Since pension funds – as long-term investors – often hold only 1-2% cash in a bank account, various funds were forced to sell liquid investments. Three per cent does not sound like much, but bear in mind that European institutional investors manage trillions, and hence a monumental hunt for cash commenced.
On paper, raising cash didn't look like a problem. Many institutions have contracts with various banks to provide for rapidly retrievable credits when needed. Institutions even pay for this service; they had learned their lesson from the Black Monday crisis of 1987, when the phrase 'cash is king' became popular.
However, due to low-interest rates from 2006 onwards, some asset managers and pension funds couldn't resist temptation. Instead of holding low-yielding cash in a bank account, they invested the money in 'almost' risk-free short-term loans to generate a little extra return. It was precisely this type of investment that proved to be difficult to trade when Lehman fell.
For those responsible for the day-to-day investments, one thing was paramount – ensuring liquidity. Failing to meet a payment obligation was not an option, as this would ruin the fund's reputation, and all hedge positions would be closed immediately. All short-term investments were quickly cashed in wherever possible.
The case
The Tuesday after Lehman fell, a renowned asset management boss (the CEO) called the investment director (the CIO) of a respectable pension fund. This kind of conversation is unusual, especially in times of crisis when all communication is carefully weighed and care is taken to ensure that there is no preferential treatment of clients.
During the long phone call, an agreement was made between the CIO and the CEO on the condition that details would never be revealed. The CIO accepted this condition, as he knew how important it was for the fund to have sufficient liquidity.
The credit crisis taught supervisors that institutions needed more intensive monitoring. From mid-2009 onwards, the regulator analysed pension funds by studying their policy, implementation, board influence, and how the crisis had progressed. At various funds, it had already been discovered that the investors had secretly taken additional risk through those aforementioned almost risk-free short-term loans.
In this case, the regulator noticed some large cash transactions that were difficult to explain. There was no trace of them on paper, and they hadn't been shared with the board – a mortal sin in the world of regulatory supervision. The CIO refused to answer questions, and suddenly found himself under the microscope. Personal relations turned sour as tension mounted between the board, the CIO and the supervisor. The regulator was also wondering if self-interest had been at play.
The awkward situation had almost reached a stalemate. Would the CIO be wiser to break his confidence, or to maintain his silence?
The process
Fortunately, the pension fund was overseen by experienced trustees, who recognised that a neutral person could prevent the matter from escalating. No one would benefit if, for example, the CIO suddenly had to leave in a shroud of mystery and the press got wind of the situation.
I'd previously been acquainted with the fund director and he knew a little about my ability to unpick such tricky knots. When he called and asked me to assist the fund, I was happy to oblige. I knew the CIO in question, and I was convinced he had acted in good faith. We had known each other for more than 10 years, were in regular contact about current affairs and openly discussed personal problems we had encountered. I also knew that asset managers are bound by all kinds of rules, including a requirement to treat all clients equally.
Finally, I remembered something I had learnt during the crisis of 1987 – necessity breaks laws. At that time, many traders weren't answering the phone, making it difficult to place orders. At the pension fund, we were forced to find another way.
Estimating someone's behaviour requires a lot of insight into human psychology and behaviour. This might explain why veterans of the industry are often entrusted with such assignments. Given the situation at other pension funds, I deduced that the asset manager had called to indicate that fulfilling the contractual obligation would involve bankruptcy or similar difficulties. The CIO faced a diabolical dilemma: the chance of losing tens of millions or a career risk in the fund's interest.
From our previous interactions, I knew the CIO as a genuine person who had always worked for the greater good. I suspected that he was keen on liquidity, given the credit crunch and the problems that could arise if deficits in derivatives positions could not be cleared in time.
The fact that the CIO did not deny my theory prompted me to move the dilemma to the supervisor and the board. I explained my belief and asked them to choose: would they rather the fund suffer substantial damage by following transparency procedures, or should we stick to the current course and trust that the CIO had acted in good faith? I was well aware that the CIO enjoyed the board's trust, and I guessed that the regulator would not want millions in losses on its conscience.
The result
The regulator swiftly realised that there was no self-interest at play. After a handful of discussions between the supervisor and the board of trustees, the case was cut and dried. The CIO's reputation was, of course, unscathed. In fact, he built quite a career in the years that followed, perhaps partly thanks to his well-judged silence in this matter.
I'd advise trustees to consider strategic silence when handling unexpected and potentially catastrophic scenarios. Dealing with cases verbally, committing nothing to paper, and maintaining a stoic silence afterwards may contradict the current demand for openness. But one of my most valuable life lessons is that in exceptional circumstances, silence is as valuable as gold.
The writer is a former investment director of a large European pension fund. This is the fifth article in a series aimed at empowering trustees to solve grey-area problems. Have a comment or want to contribute anonymously to this series? Please e-mail in confidence to pensions-insider@ipe.com