Simon Klein and Amin Rajan find investors are opting for more social-related investing
Key points
Equities are the preferred asset class for investing in social-related passive funds
Sustainability-linked bonds are set for take-off
Regulators insist that index investing does not exempt pension plans from their responsibilities as shareholders
Stewardship is a key point of competition between index managers, as pension plans are mandated to be agents of change
Before the COVID-19 outbreak, the social pillar of ESG had attracted least attention, according to our 2021 survey 'Rise of social pillar of ESG'. Two principal factors have been at work.
Mismatches in time horizons
Some 58% of our respondents say that their time horizons are not long enough to realise the investment benefits of this pillar. Their current funding issues and cash-flow status favour shorter horizons. They cannot afford to take losses that require longer recovery periods.
Specifically, their negative cash-flow status obliges them to draw a distinction between 'event' risks, that are idiosyncratic in nature, with an immediate effect on a company's share price; and 'erosion' risks that are systemic and materialise gradually over a longer period, as argued in our first article in this series (IPE June 2021).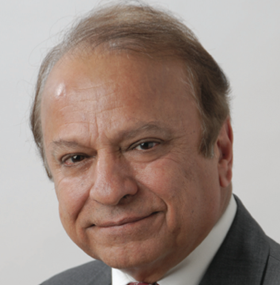 In general, financial markets tend to be focused on events that immediately affect company valuation, according to the old adage 'markets always focus on the shark closest to the boat'.
This favours the 'G' pillar far more than the 'E' and 'S' pillars. On the other hand, those pension plans concerned about far-off/fat-tail risks continue to prefer to invest in the 'E' and 'S' pillars.
For all plans, however, the qualitative aspects of the social pillar – such as health, welfare and education – are seen as generating positive externalities that are observable, not measurable.
As such, they are 'public goods' that come under the realm of government responsibility, not capital markets, according to 49% of our respondents. In turn, that has slowed down progress on the data front, while governments have been painfully slow to react until the pandemic was staring in their face.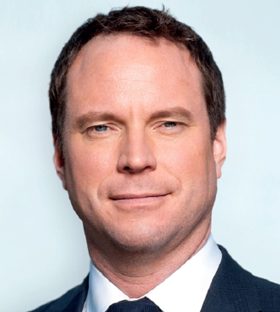 Data shortcomings
On their part, index providers have been busy delivering indices that combine and benchmark various environmental, social and governance components.
However, this proliferation has been dominated by environmental issues, with far fewer indices specifically targeting social issues. For every 10 indices on the 'E' pillar, there are only two on the 'S' pillar. Worse still, there is no industry-wide, singular 'social' benchmark that most investors could use (as identified by 43% of respondents).
Data problems remain formidable (see case study). The qualitative nature of many social aspects makes it difficult to translate them into meaningful KPIs (key performance indicators) that investors can use effectively.
Compounding this problem is the lack of consistent definitions and standardised methodology on the social pillar (identified by 51%). Investors have historically prioritised environmental factors, so issuers have developed systems and reporting frameworks on issues such as carbon emissions, fossil fuel reserves and the use of clean energy. In contrast, few companies have the necessary data-reporting frameworks on social issues.
Worse still, existing regulations diverge by region. There are differing standards for voluntary ESG disclosures – from the Sustainability Accounting Standards Board, the Global Reporting Initiative, the Carbon Disclosure Project and the UN Global Compact – all with different needs and principles around application and understanding of what the standards should be.
Unsurprisingly, the International Organization of Securities Commissions has recently been obliged to assemble a task force to deliver a more cohesive, transparent and standardised form of ESG disclosures.
Until then, the best that investors can do is view available data on the 'S' pillar as a guide, not a single source of truth. Just over half of respondents, 51%, are also adopting a pragmatic proxy approach, in the belief that there are strong inter-connections between the three pillars of ESG. For them, good governance is widely perceived as the proxy for strong environmental and social standards that show how the company's vision and business practices are aligned to delivering the sustainability goals on the ground.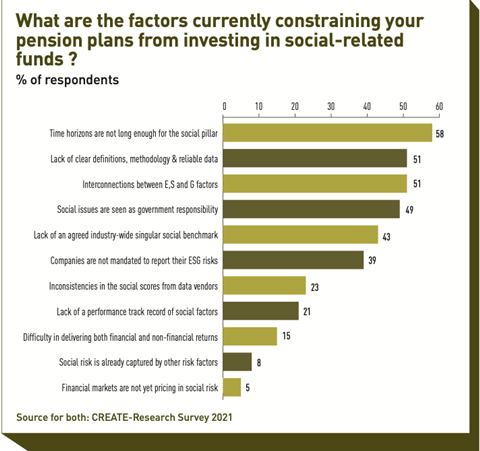 But the matter gets complicated when environment and social factors are considered in isolation – as exemplified by the dilemmas around the current large reserves of fossil fuels. As the global economy transitions towards a low-carbon future, these could be abandoned as stranded assets, causing social hardships in their local economies.
Thus, there is a trade-off between 'E' and 'S' as demand for fossil fuel drops. Clearly, the notion of 'social licence to operate' is fine in principle, but not in practice.
That is why 67% of our survey respondents select their index managers on the basis of their track record on delivering their clients' social agenda. Clients want to be assured that their investments deliver positive impacts on the ground, apart from managing the portfolio risk. Direct engagement with investee companies is a key differentiator in manager selection (see case study).
"67% of respondents select their index managers on the basis of their track record on delivering their clients' social agenda. Clients want to be assured that their investments deliver positive impacts on the ground, apart from managing the portfolio risk"
Concluding remarks
On the data front, progress has been rapid lately but it is still not enough. That means index managers need to put a strong emphasis on engagement in their fund governance.
Simon Klein is global head of passive sales for DWS and Amin Rajan is CEO of CREATE-Research and a member of The 300 Club
Case study: Data is the Achilles heel of social investing
"While data vendors are grappling with the 'E' and 'G' factors in ESG in response to rising user demand, the 'S' factor has remined elusive. There is a lack of consensus on what it covers, simply because of the sheer variety of qualitative factors that come under the 'S' umbrella. About the only consensus is that it sits at the intersection point between 'E' and 'G'.
"The crux of the problem is that there is no universal agreement on what constitutes a socially 'good' company in practice. Hence, governments worldwide mostly do not mandate companies to provide data on their ESG practices within a consistent framework.
"This means that data collecting and reporting by companies is largely self-directed and often self-serving. Companies may choose inappropriate outcome indicators, or they may choose the right indicators but use calculation techniques or ambitious assumptions that exaggerate outcomes. Many appear to cherry-pick a 'base scenario' that serves to overstate the scale of ESG action by corporates and their final outcomes.
"We are thus forced to use an array of definitions used by 150 different data compilers, whose proprietary scoring methods often yield a radically varied assessment of the same company. The result is greenwashing – short-cuts taken by some asset managers to repurpose their old funds with an ESG label, without rejigging the underlying investment process.
"The only solution is to access data from a variety of sources and enrich them by direct engagement with their investee companies so as to separate fact from fiction."
A Danish pension plan