---
Carlo Svaluto Moreolo asks Mike Jensen (pictured), CIO of the UK's Lancashire Pension Fund, about the fund's pooling venture and the need for better liability management in British local government pensions
The Lancashire Pension Fund (LPF), a UK local authority pension scheme, is spearheading what could prove to be a revolution in the way the country's Local Government Pension Schemes (LGPS) are managed.
The UK's LGPS has combined assets of £180bn (€228bn) and serves 4.6m local authority employees. Last year, the UK government proposed the pooling of all assets, currently managed individually by each scheme, into two passively managed collective investment vehicles, to generate savings of £230m (€290m) per year.
The proposal is still being discussed amid fierce criticism. However, in December 2014, Lancashire sidestepped the plans by signing a partnership agreement with the London Pension Fund Authority (LPFA).
The idea is to create a jointly owned vehicle to manage the two funds' combined assets of £10bn (€13bn). The outcome could have wider implications for the LGPS sector and other similar clusters of investors outside the UK.
LCPF is the £5.5bn (€6.9bn) pension fund for employees of Lancashire County Council, which administers an area of north-west England famous for its major role in the industrial revolution.
For LCPF, the partnership with LPFA will be a significant step on its journey to become a "twenty-first century" pension fund, according to Mike Jensen, who took over as CIO of LCP in 2009, and who reveals the fund is undergoing deep transformation.
Since Jensen joined, the fund has focused primarily on two challenges: ensuring the balance sheet will be in a positive net cash flow position for the years to come and insulating the assets from inflation risk.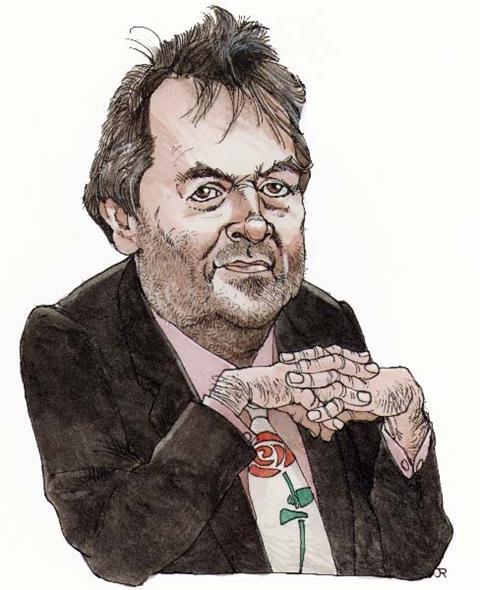 This has meant updating what used to be a "very static" asset allocation, Jensen explains. In 2009 when he joined, the fund allocated 73% of assets to equity, around 20% to bonds and the rest to property. The assets were primarily sterling-denominated and largely passively managed.
During the past five years, Jensen and his team have gradually but radically implemented an actively managed global portfolio. Jensen says the portfolio has been built following one core principle – it would have to be implemented autonomously by the fund's own investment team, whatever the final strategic allocation.
"In the early days of building the new portfolio, I had an open-door policy, whereby I was happy to see anybody who had interesting ideas," recounts Jensen. The next step, he says, was acquiring a core of very experienced professionals, primarily from the private sector. "I wanted to build a team that could comfortably do the top-down allocation and, where necessary, the direct investing as well," Jensen continues. "Running the investments ourselves should be in our DNA."
The main reasons for this, Jensen says, relate to the quality of the advice in the LGPS, and asset management costs. Discontentment with the quality of advice led LCPF to abandon the 'generalist' consultant model four years ago. Instead, it established a framework of consultants who would provide bespoke advice in specific areas.
That framework is due for renewal and in December 2014 the fund launched a Europe-wide search for consultants as part of the new framework. Jensen says consultants will be asked to advise the fund in particular on its property, direct infrastructure and private equity investments – areas where LCPF needs "more firepower".
Furthermore, Jensen believes LCPF can become significantly more efficient by keeping the core investment functions in-house and only delegating the specialist investments.
At the moment, Lancashire's five-strong investment team is made up of four professionals, including Jensen, who have a background in investment banking and one from the property management sector. Jensen plans to expand the team.
As a result of an intense portfolio restructuring process, 50% of LCPF's assets were invested in public and private equity as of December 2014, with 22.5% in real assets (including property and infrastructure) and the balance in credit.
The 27.5% credit allocation is further divided between four buckets – senior secured debt, emerging market local currency debt, special situations and opportunities, and long-dated secured debt. The emerging market local currency debt bucket is the only one that is fully externally managed. In the senior secured debt bucket there are both fund investments and direct lending to European and UK SMEs. The special situations and opportunities bucket consists of distressed debt assets, typically coming from bank capital release deals, including mortgage-backed securities.
The long-dated secured debt bucket contains a substantial allocation to property debt plus two small investments in infrastructure debt. Jensen does not rule out expanding further into infrastructure debt, but interesting opportunities have been hard to find, and so the focus so far has been on infrastructure equity.
Compared with the position five years ago, LCPF has developed a more sophisticated approach to fixed income. Jensen adds that one of the fund's key priorities has also been to enter and build a firm standing in future real assets, given the fund's objectives to avoid a cashflow shortfall, and to become inflation-proof.
I n its push into real assets the fund had invested £1.3bn (€1.63bn) of total assets in public and private equity stakes in infrastructure projects and property assets as of December 2014.
The objective is to increase that allocation from the current 22.5% of total assets to the original target of 25%, although Jensen says that target could be exceeded. The balance is now 10% in infrastructure and 25% in property, although this could change in favour of infrastructure.
Jensen recalls that LCPF began investing in infrastructure in 2011 through funds managed by well-known firms such as ArcLight Capital Partners, which focuses on North American energy infrastructure, iCON Infrastructure and Global Infrastructure Partners (GIP), founded by Credit Suisse and the General Electric Company.
Then, in 2012, the fund made its first direct investment when it encountered a "relatively small but interesting" opportunity – an operational landfill gas business in the UK that a bank was looking to offload from its balance sheet.
"We did it as an experiment, to see whether we were capable of finding partners who would help us on the operational side, and, if the investment would perform, how we had hoped it would do," Jensen recalls. "That was a very positive experience which quickly led on to another series of investments with a very similar format."
Today, the infrastructure portfolio is split equally between direct and indirect investments. By and large, direct investments are operational renewable energy assets in the UK, US and Australia.
One of the main challenges that come with these investments, according Jensen, is ensuring the businesses are run efficiently from the operational perspective while keeping debt levels under control. In many cases, the businesses were over-leveraged, which is one of the reasons why the banks wanted to dispose of them.
LCPF has tied up a strong partnership with the private equity firm Capital Dynamics, which Jensen says is helping it manage direct investments both from the operational and the financial side.
In exchange for bearing operational and private equity risk, Jensen believes LCPF is reaping significant benefits. The fund has acquired businesses that have long-dated contracts to provide public administration customers with power generation.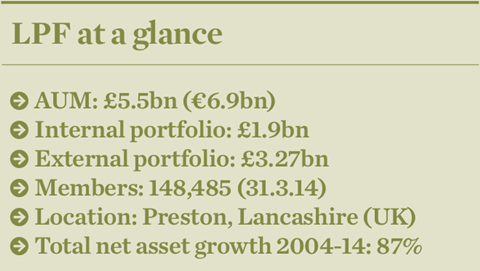 That means the businesses have been cash generative from day one and will help the fund match its growing liabilities in the future. At the same time, they should provide the consumer price inflation (CPI) protection that is typical of infrastructure investments.
Jensen suggests the drive to invest in real assets is still strong and, as well as infrastructure, LCPF is looking to ramp up its real estate exposure. The fund is currently only invested in UK real estate assets but Jensen says he expects a foray into non-UK property.
The plan is to enter the US and EU property markets initially, and Jensen says there is no theoretical reason not to invest in emerging markets. He says the fund will look at development as well as farmland, but that whatever steps are taken to expand Lancashire's holdings, the extent of real estate investment will be "measured".
Real assets have been the mantra for LCPF over the past five years, and there are strong reasons to build the long-term strategic allocation in this area. But the fund's cashflow position will be directly affected by cost-cutting plans in UK local government, which will reduce staff numbers and affect risk tolerance. "We used to be a very immature scheme, but it became very clear to us that our cashflow position would change adversely as the council looks to trim down the workforce in response to budget cuts," says Jensen. "So it was essential to think more carefully about income-based strategies."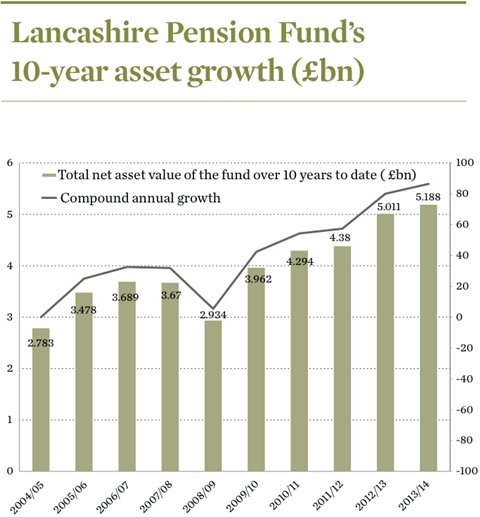 The fund previously had virtually no inflation-hedging mechanism in place – although Jensen says the UK's local government pension scheme can be seen as a kind of CPI swap. "We receive something from our investments, but nobody is quite clear what that something is, and we pay CPI. So our first necessity is to get a handle on what inflation hedging and matching we need do to," he explains.
In this sense, Jensen says, hedging against inflation is challenging, as the UK government only issues inflation-linked bonds that are based on retail price inflation (RPI), although UK local government schemes have been required by law to link benefits to CPI since 2011.
The UK's CPI rate has rarely been higher than RPI, and this tends to happen only when UK housing prices fall. Therefore, the mismatch does not often harm pension funds' balance sheets to a great extent in practice. However, for a fund like LCPF it is technically impossible to implement perfect matching.
Jensen seems as confident in his strategy as he is concerned with the challenge of liability management in the coming years.
"Discount rates have made life very difficult in the last years and it is going to be substantially more difficult going forward," he says. "I'm a very strong believer that rates will be low for much longer than anybody thinks. The expectation that we can get back to a 5% Gilt yield soon is just pie in the sky. And the sooner we realise that and deal with it, the better positioned we'll be."
Although the underlying equity risk in the fund has been reduced, Jensen says LCPF still carries substantial equity beta, which implies that the fund might still be vulnerable to volatile markets. His goal is to internalise LDI management because, as he puts it, "external LDI suppliers are not cheap for what they do". And LDI is an area the fund should be comfortable with, given the background of the members of the investment team.
The CIO is a former derivatives trader and his colleagues have structured credit experience which he says means LCPF is in a "better position than most". However, he recognises that the fund's plans to become increasingly self-sufficient and LDI-focused mean facing up to a complex set of challenges.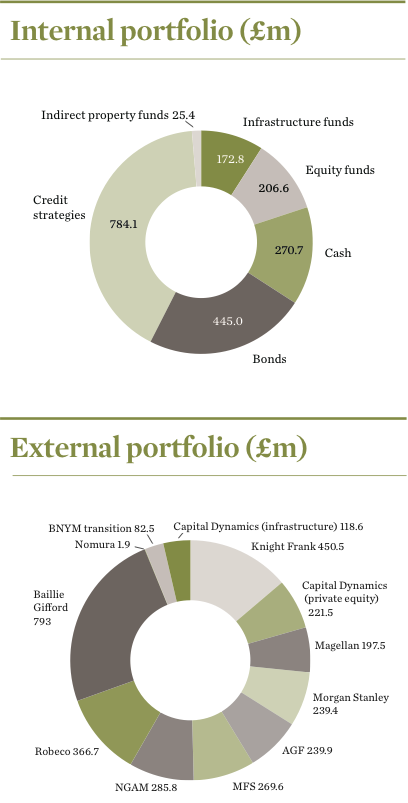 Objective market conditions, particularly low yields and high fees, make LDI tougher than ever. Furthermore, UK local government pension schemes lack experience of LDI as a sector; in order to implement LDI strategies LGPS will have to overcome an "unpleasant history" with derivatives – the London Borough of Hammersmith & Fulham, for instance, realised significant losses from interest rate swaps in the 1980s following an adverse move in rates.
Finally, the government's bid to pool LGPS asset management poses some questions regarding LCPF's plan to create a partnership with LPFA. Jensen is not totally against the idea that LGPS schemes should co-operate across the board. "Part of what the government says is absolutely right. The fund management business is too expensive in certain areas. Maybe the asset-pooling process has a potential to create more appropriate fee structures across a broad range of assets."