Bank für Kirche und Caritas (BKC), Shareholders for Change (SfC) and Union Investment have set out what they consider to be eight key characteristics of credible engagement to bring about positive social and environmental change.
In a guide to the principles, the organisations said expectations about investor engagement were increasing with the demand for financial market participants to help shape the socio-ecological transformation of the economy.
"We see the need to work towards a common industry standard for credible engagement," the organisations said, adding that they wanted their proposal to form the basis for discussion with market participants.
In their principles, the organisations emphasise the importance of engagement having the clear objective of initiating change towards sustainable development in the real world.
They also emphasise the importance of, at a minimum, defining the objective of each engagement activity, the expected timeframe for achieving the objectives and intermediate targets, and the maximum escalation level if the objectives are not achieved.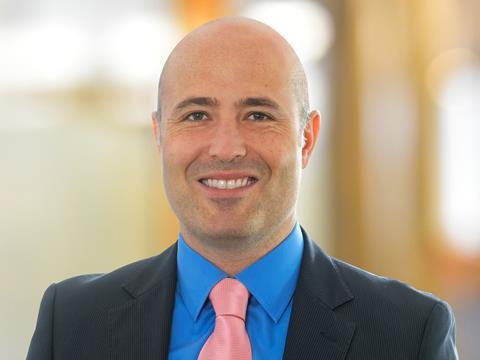 Another key point for the investors is measurement. They state that although measuring the impact of engagement is challenging, "everyone who practices engagement should help to establish evaluation and measurement procedures for the sustainability impact of engagement".
Still room for improvement
The three organisations are not the first to have set out such expectations of engagement, and their outlook has some overlap with the new Stewardship Code in the UK, with its focus on outcomes.
However, Tommy Piemonte, head of sustainability research at Germany's BKC, a founding member of SfC, said the organisations still felt the need to bring their principles forward.
"The UK Stewardship Code does address some important points that we consider key to the exercise of credible, transparent and effective engagement, but there are many investors who claim to do engagement but are not very transparent about their engagement activities," he told IPE.
"Also, many asset managers and asset owners engage and vote on governance issues rather than environmental/social issues and while this is not bad in and of itself, it does not give key sustainability issues the importance and attention they deserve."
Piemonte also said it was not clear that all investors who claimed to practice engagement had a systematic escalation process for all engagement activities rather than just for individual cases.
"We hope our key points will help market participants make a credible and transparent contribution to sustainable change via their engagement with companies," he said.
Janne Werning, head of ESG capital markets and stewardship at Union Investment, said: "We want to encourage market participants to discuss how engagement can be responsibly designed and integrated into the investment process."
Formed in 2017 by seven European institutional investors in Austria, France, Germany, Italy and Spain, SfC now counts 17 members, including from the UK, and collectively represents some €35bn in assets.
BKC, which has €5.3bn in assets under management, primarily serves ecclesiastical and charitable institutions of the Catholic Church and their full-time employees, as well as charitable foundations.
In Germany, the financial markets watchdog earlier this year gave the green light to a collaborative engagement platform for asset owners and asset managers in the country, where there has been comparatively less collaborative engagement.
Read more
The Asset Management Association Switzerland (AMAS) along with Swiss Sustainable Finance will publish the Swiss Stewardship Code in October for asset owners, asset managers and other financial service providers, with the aim to promote active dialogue and exercise of shareholder rights in Switzerland.

Susanna is deputy news editor at IPE. At IPE she covers responsible investment and EU regulation, but also enjoys reporting on developments in and around the UK pensions industry. Having been a financial journalist since 2008, Susanna started her career as a corporate governance/corporate social responsibility analyst at proxy advisory firm PIRC.
View full Profile