UK asset manager Hermes Fund Managers wants to boost its presence in North America following its acquisition last week by US investment heavyweight Federated Investors, its CEO Saker Nusseibeh told IPE.
Federated last week snapped up 60% of Hermes from its owner, the BT Pension Scheme (BTPS), in a deal that valued the company at £410m. Under the terms of the offer, BTPS will retain a 29.5% stake with certain members of Hermes' management team holding the remainder.
"We have a very strong footprint that we have built over the last five years here in Europe and in parts of Asia, but we don't have access to the US," Nusseibeh said following the announcement on Friday.
"We knew there would come a time for it to make sense for our shareholder to change. You can't be owned by a pension scheme for ever and particularly one that is mature and becoming a smaller and smaller part of the business… Back in 2009, when I first joined, [third-party business] was barely 8% of our income and by the end of last year, it was 70%."
In recent years, Hermes, which began life as BTPS' in-house asset manager, has moved to expand its client base significantly and now has 550 clients in wholesale and institutional markets. In addition to managing £32bn (€37bn) of funds, the manager advises on £336.1bn of assets through its Hermes Equity Ownership Services (EOS) stewardship division.
The combined company will have almost £330bn of funds under management once the acquisition is complete.
Gordon Ceresino, vice-chairman of Federated Investors, said the deal ticked three key boxes for the US firm: people, complementary product offerings, and distribution.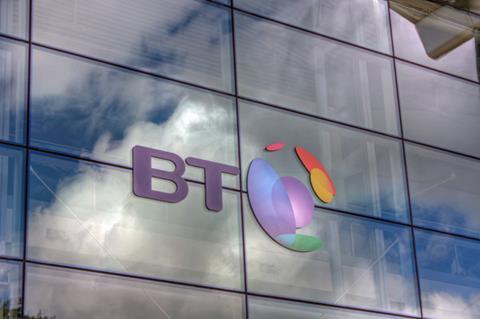 "We are US-centric and were looking for a distribution footprint that was complementary to ours," Ceresino said. "If you look at the footprint of Hermes in Europe, where we are very thin, and in Asia where we have different sales forces, we see the synergies as being outstanding."
Hermes has also been actively building up its expertise in environmental, social and governance (ESG) investing in recent years.
"We view Hermes as the world leader in ESG," said Ceresino. "We are just starting to see the momentum in Europe spill over into the US and ESG is starting to be at the forefront of decision-making. To have this as part of our family and to bring Hermes' skillset to the US is a wonderful opportunity."
Federated's move is the latest in a series of mergers and acquisitions that have swept across Europe's asset management sector in recent years.
"Big has suddenly become beautiful," said Amin Rajan, CEO of asset management research firm CREATE-Research, as mid-sized firms have sought to soften the twin margin pressures of increased investor scrutiny on fund fees and the rise of passive investing.
Last year saw an £11bn merger between Standard Life and Aberdeen Asset Management, as well as the completion of the tie-up between Janus Capital Group and Henderson Global Investors.
The 20% devaluation of sterling against the dollar in the wake of the UK's 2016 decision to leave the EU led many international players, including venture capital firms, to look more closely at the UK market.
Yet despite the apparent buyers' market, analysts last week questioned whether the US firm had actually overpaid, noting that Hermes' valuation as a multiple of earnings had been significantly higher than in recent asset management deals.
Speaking with IPE, Ceresino batted off the question, stating that the price paid for Hermes was justified.
"When you look at the quality of this firm and its market place and positioning, I think it warrants a premium," he said. "When you look at the long-term growth aspects of the firms combined it certainly warrants the price that we paid."
For Hermes' Nusseibeh, the industry was at "a tipping point of change between the old models of asset managers and the new models".
He shrugged off any wider concerns of increased pressures on costs.
"Not as far as we're concerned because our margins have been growing," Nusseibeh said. "When everyone had [fund] outflows in 2016, we had positive flows."
Critical to the acquisition and the opportunities thrown up was market positioning, he added.
"Federated and Hermes stand [at the juncture] where we are the beneficiaries of this tipping point. It's not just about markets, it's not just about plugging products or cost-cutting; it's about having the right product at the right time in the right place."