IPE: What is PensionsEurope's reaction to EIOPA's December 2017 stress test publication, in which it assessed 195 workplace pension schemes, known as IORPs, from 20 member states and warned of the impact on the economy of huge pension deficits?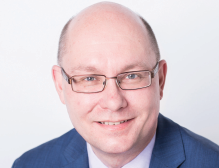 Matti Leppälä: I think, all in all, we thought that the 2017 report was quite well written and well balanced. The exercise was simpler and we thought it was better than the previous one. Our concern was with the way EIOPA published it. The press release wasn't in line with the actual content of the report and I think EIOPA jumped to the wrong conclusions. We reacted then on that and now we are reacting on the actual stress test report.
Of course, our main concern is that we are not in favour of EIOPA's harmonised framework, which it now calls the common balance sheet. We proposed a cash-flow analysis as an alternative and EIOPA included that into the stress test as an additional element. They have some interesting and useful data coming from that. Of course, we would like to emphasise this cash-flow analysis much more going forward as an alternative.
All in all, I think the results based on the existing prudential framework, should show that there are, of course, some issues [with pension scheme deficits] in some countries, but not huge problems. Of course, EIOPA's own figures, which are based on their own model, tell a different story. That's hypothetical and is not used in practice by any of the national supervisors. We're not happy with this so it's important to note that the situation is not bad and financial markets have performed well.
Our basic criticism about the common-balance-sheet model continues, even though we will have new elements coming into this picture as EIOPA puts in place new reporting requirements and templates. But it still has not published them.
One open question is whether EIOPA will have access to individual IORP data, which it would like to have from the largest institutions. If it did, then EIOPA would need also to assess the relevance of this information in comparison with the stress tests that it performs every other year.
In order to be meaningful, these tests should be conducted in such a way that they highlight problems. If not, then I'm sure one could question whether the parameters of the tests were adequate. We have not been in favour of providing individual IORP data because we do not see that it is EIOPA's role to supervise individual IORPs.
IPE: Overall, do you think it's a good thing that IORPs are more on the radar screen at European level, including at the European Central Bank? Do you think that it's generally a good thing if more information is shared?
Matti Leppälä: I think the ECB has a valid need for information. It is valid for it to know what are the assets and the liabilities, who holds them, and in what form. Financial market stability and the policy issues that ECB has to deal with are a valid reason to gather this information.
"These tests should be conducted in such a way that they highlight problems. If not, then I'm sure one could question whether the parameters of the tests were adequate"
But we have seen that the tendency of EIOPA is to require data from pension funds in a similar way as from insurance companies. This is problematic also from the regulatory point of view because information requirements for insurers are specified in Solvency II to a greater extent, while IORP II involves minimal harmonisation.
I tend to think that EIOPA just wants to take a similar approach to insurance companies and pension funds because it is the European supervisor. IORP II is not legislated as EIOPA would have liked so maybe it's difficult for it to see what its role should be, or at least it sees it differently than we do.
IPE: What concerns do you have about the proposed changes to the European Supervisory Agencies, including EIOPA, and the way they are governed?
Matti Leppälä: One issue is whether the board of supervisors should be replaced by an executive board. Whatever the set-up, our main concern is that there is also understanding and knowledge about pension fund issues.
Then, of course, there is the finance issue – whether there would be direct financing by pension funds and, as the regulation foresees, a maximum limit of EU funding with the rest paid by direct levies from the supervised entities.
This could lead to a much greater share to be levied from the pension funds. In the case of EIOPA, what is the division of these costs between the insurance sector and the pension fund sector? These are open questions that need to be answered. All in all, what is the competence of EIOPA and what is its relation to national authorities?
Also, we are in the midst of the IORP II transposition period, which will last until January next year, and member states are now preparing their internal legislation to transpose the directive. We see from EIOPA's work programme that it plans to work on several topics relating to this process.
These include information to members and beneficiaries, governance of IORPs, and risk-evaluation issues, including ESG factors. We are not certain what the aim of EIOPA is. There is no competence through delegated acts for this. Of course, EIOPA has a general competence for guidelines and recommendations but it is up to the member states, based on the directive itself, to legislate to meet its requirements. They do not have to meet the requirements of EIOPA.
IPE: Do you see anything positive in the recommendations of the High Level Expert Group that pension funds should consult beneficiaries on their sustainability preferences?
Matti Leppälä: I don't know if it's a game changer but I think it puts sustainable finance issues, sustainability and sustainable investment in a very different order of priority.
The scope of the exercise, the report, the issues it covers and the commitment of the Commission, seem to be there. They are taking these issues forward very rapidly during the mandate of this commission, so they don't have many months.
The competencies of the European Supervisory Authorities are already in the proposal that is pending, and they would have much more to say about ESG. However, the idea to introduce an omnibus directive would open many very difficult and complex financial market regulations at the same time. This is a challenge.
We are about to implement IORP II, which has many new requirements on ESG issues, and I don't think we would be in favour of opening it up and changing the ESG issues. We would rather have implementation go through and then see how it works.
Then, of course, the pension funds would have to determine members' and beneficiaries' ESG preferences.
What does it mean that you have to find this out if you have millions of members and beneficiaries? What are you obligations then? It's a practical issue but it's also a question of principle, based on whose values you decide on. Then you have to take those into consideration and act accordingly.
There are many other issues, like the informed consent that asset managers would have to have from clients about ESG issues, which are not insignificant. The report also covers accounting standards and how they should support long-term investments.
The report sees pension funds as natural long-term investors. Our criticism has always been against short-term requirements that look at pension fund investments in a short-time horizon. But this is taking a very different view in considering these risks. What is a material risk and a non-material risk? How do you define and manage them? All of this is really welcome.
IPE: Is the personal pension product (PEPP) still a concern to you and your members?
Matti Leppälä: There are a lot of discussions in the European Council and Parliament, so it's pretty early in the process. I haven't yet seen anything, that looks like a final proposal.
So this will take some time and, of course, together with all the debates there are going to be a huge number of amendments in Parliament.
One of our big issues, maybe the biggest, is whether IORPs should be providers of the PEPP. We hear that some members states have a common position and want to leave IORPs out of this.
Our position is that IORPs, in principle, should be able to provide the PEPP. But there are some specific issues and what we've been discussing is mainly the Dutch pension system, as domestic legislation prohibits IORPs from providing anything but occupational second-pillar pensions. The regulation should be formulated in such a way that it would enable member states to exclude IORPs if there are valid reasons.
We are also proposing that the regulation be amended so that a domestic provider that meets the criteria and the scrutiny of EIOPA, and that fulfills the IORP Directive requirements, could also sell a PEPP.
Then we have many issues with the affordability service and compartments for individual member states. For IORPs, the requirement to provide a compartment for every member state within three years is not feasible, and I don't think it is feasible for many others either.
We are in favour of having a default option, but the default option could be capital guarantees or lifecycle strategies as both can provide good outcomes. The design and the default option is really crucial because most people in countries with personal pensions that have investment options go with the default where there are options. Hopefully there will be options for the payout phase other than annuities.
Finally, PEPP will not succeed if tax frameworks do not support it. Of course, it's not up to the European Parliament or anybody else to legislate for this as it is a member state competence. But the Parliament and Council can come up with a good PEPP regulation that it is worth giving good tax treatment.
IPE: Withholding tax (WHT) is a component of the Capital Markets Union, and the Commssion held a public hearing in January to present its code of conduct. What is your position here?
Matti Leppälä: The code of conduct deals with the problem of delays and high costs for investors seeking withholding tax refunds, which the Commission estimates to be more than €8bn.
The code of conduct is not a binding instrument. It deals with practical issues, the CMU action plan, and the determined review date. It's a right step in the right direction that deals with practical issues. In the hearing, many tax authorities emphasised the fact that complexities are due to the national tax rules and we're not really going to change them.
I made the point that member states can and have improved a lot, regardless of the differences in rules. Tax authorities are much more service-orientated than they used to be in many member states and it's much easier for people to manage these issues. Why not have the same approach to good tax administration in the WHT issue? This is also about free movement of capital and investment because cross-border investments are important for the Capital Markets Union. Issues like non-discriminatory treatment of foreign investors should also be taken into consideration.
We support the ideas of the Commission but would go further and that's what we proposed. We are finalising our position but we would like to see a European register that could be administered by the Commission or another entity, where pension funds could be reciprocally recognised by other countries to help with the issue of obtaining WHT refunds or relief at source.