Pierre-Antoine de Selancy has just left a meeting with his company's new majority shareholder, Oaktree, and is running a little late. His days are busy. De Selancy is founder and managing partner of 17Capital, a London-based boutique specialised in providing NAV finance to private equity managers.
NAV finance, also known as portfolio financing, is a fairly recent innovation and is the preserve of a few banks and specialist managers.
Unlike private credit, which is at the company level, NAV financing takes place at the private equity fund level. The concept is still "relatively young", as de Selancy puts it; only around 15% of general partners (GPs) use it. 17Capital believes the market could reach $700bn (€699bn) by 2030.
Since de Selancy founded it in 2008, 17Capital has completed 87 transactions worth €9bn and made 44 exits with no realised losses. The firm recently debuted its first credit fund, raising €2.6bn in April 2022. This came on top of a €2.9bn preferred equity fund raising in July 2021.
The first years were tough; de Selancy describes how it took 600 meetings to raise the first €88m.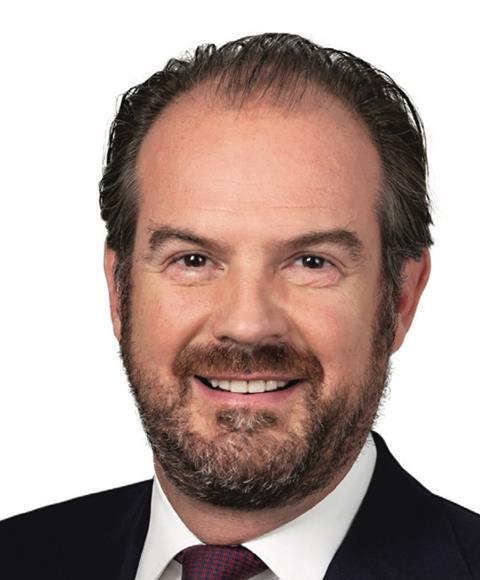 PIERRE-ANTOINE DE SELANCY
● 2008-: Founder and managing partner, 17Capital
● 2003-08: Partner, AGF Private Equity
● 2000-02: Investment director, Fondinvest Capital
● 1998-2000: Associate, Coller Capital
17CAPITAL
● Founded 2008
● Based London and New York
● AUM: €11bn
● Track record: 16% gross IRR and no realised losses
Preferred equity and NAV loans
● Majority stake acquired by Oaktree in 2022
For borrowers, the proposition was fairly simple from the outset – to provide an alternative sitting between the limited supply of low-cost credit only available to the largest private equity managers with broadly diversified portfolios, and secondary market offerings with high IRR (internal rate of return) targets of 25% .
"Between the 4% money and the 20% money there should be someone sitting in the middle providing a more competitive cost than equity and at more flexible terms than the debt," de Selancy says.
NAV finance provides capital in the lifecycle between subscription lending and secondary transactions, typically to finance corporate expansion or to provide liquidity to limited partners (LPs) or principals. It is positioned as an alternative to a portfolio sale or IPO.
Subscription lines of credit, now relatively well established, typically fund cashflow management in the first five years. Later in the cycle, the-secondary market led by general partners (GPs) takes place around years 10-12 if managers want to liquidate a fund, replace the shareholder base or exit the initial investors.
NAV financing, usually structured as preferred equity, is backed by the net asset value of the underlying portfolio, so the lender receives first distributions until a minimum return threshold is reached.
It typically focuses on years five to 10, when the fund is fully called and the manager wants to either buy a co-investor or to make an equity investment to fund growth, through acquisitions, for example.
Conversations with borrowers tend to involve "two minutes explaining what we do and then the next 58 minutes listening to the private equity manager, trying to understand what their growth plans are and how our investors' money can be useful for them", de Selancy explains.
"When we provide financing to the management company it's often based on the commitment to the funds, sometimes carried interest. We understand these cash flows quite well and we're able to provide financing against them."
Changes in market conditions are starting to emerge. "Transaction volumes are down but people still need to inject capital in companies for add-on or to buy co-investors who want to sell, so that's creating huge demand for our product," de Selancy says.
Turbulent markets are also extending the private equity lifecycle. So with exits delayed, the mid stage of the corporate lifecycle, where NAV financing comes into play, is longer in duration.
For institutional investors, NAV finance offers an interesting alternative to direct lending.
De Selancy sees better understanding of NAV financing but it has not made its way into the systematic allocations of pension funds yet. As a standalone activity, it is the preserve of a few institutional investors.
17Capital's current investor base spans Canada, the Netherlands, and the UK. Roughly half of the AUM is pension money, with the remainder from insurers and sovereign wealth funds.
Shifting expectations
All providers of private capital need to be attractive on price to do deals. But to go out and raise funds, de Selancy says they also need to focus on what institutional investors are looking for – and can find elsewhere.
"It's not an easy fundraising environment because institutional investors are changing their investment policies quite substantially," according to de Selancy.
Private credit is now starting to compete much more directly with liquid credit among institutional investors. As investors are starting to see much more attractive returns in the public high-yield market, they see less need to allocate to the private market: "There has to be a premium for being private."
De Selancy continues: "Direct lending funds are aggressively deploying now and some of them are not increasing their prices much. They will probably face some difficult times when they come to raise the next fund because they're going to compete with liquid credit much more than they did in recent years."
This means injecting discipline into deal sourcing. Deals are already complex in nature and teams fight to get them done. For a borrower, moving from 9% to 11-12% is a hard ask, even in the current environment.
"Now you're adding another difficulty to it, which is being more expensive, but that's what we have to do if we if we want to stay in business and be able to raise the next fund. These are the prices we have to go to right now."
Why the deal with Oaktree? De Selancy says: "The core driver was that there are probably over 200 private equity organisations in the US that we want to work with. We've dealt with 18 so far and we want others to work with us."
Adding NAV finance, an area that a number of private equity companies and banks are currently looking at given the growth predictions, allows Oaktree to cover more of the private credit waterfront.
The intention is for 17Capital to leverage the Oaktree network to integrate the NAV financing proposition within its offering – training is currently under way, and what de Selancy describes as "evangelisation" of the proposition within the group. But 17Capital will not be integrated within Oaktree – "we remain very separate in the way we work".
"Raising a first-time fund in today's world is complicated," de Selancy says. In terms of deal sourcing, 17Capital will carry out 1,500 meetings per year, identify 200 situations and lend in less than 10% of those cases. Technical feasibility, legal issues and tax can throw up barriers. As with other areas of private lending, this is a labour-intensive business.
"Identifying the driver of a transaction, the technical feasibility, that is what takes time and you can't buy that," de Selancy concludes.

Liam is IPE's editorial director and a board director of IPE International Publishers Ltd. He has over 20 years' experience as a financial journalist and editor, specialising in the field of institutional investment and pension funds. He is also a regular speaker/moderator at industry events around the world.