It is well into Spain's lockdown and Jordi Jofra is ensconced in a village 40km from his former office in Barcelona. One of his lockdown boxes ticked has been to finish reading Men without Women, Haruki Murakami's best-selling collection of short stories on men and alienation – perhaps appropriate for the times.
Jofra says the foundation for successfully chairing a pension fund is "governance – plus culture, diversity and teamwork". The previous board, he says, had been hierarchical, with a pyramid structure focused on the role of the chair.
So, on joining, Jofra's first step was to create an operating committee to include the chair and other trustees, plus representatives from WTW and VidaCaixa. "From the start, my intention was to change the board to a more transversal structure, with a focus on all its members," he says.
The board's governance was further strengthened by clearly defining roles for all the committees and for specific aspects of investment policy. It also documented decision-making and processes.
Since then, Jofra has also tried to create a position on the main board for an independent trustee, to be less dependent on the fund's sponsor. However, this task remains on the to-do list for his successor as chair, Nacho Hernández Valiñani.
The year after Jofra joined, the operating committee developed its first three-year strategic plan, which included strengthening governance and long-term sustainability, increasing member satisfaction and maintaining leadership in the local market, as well as the ambition to become an international referent.
Jordi Jofra
After a 20-year career in foreign exchange sales at Caixabank, Jordi Jofra became chair of Pensions Caixa 30 – by far Spain's largest pension fund – in 2016. He has now fully retired, after a transitional period working alongside his successor, Nacho Hernández Valiñani
In 2019, the fund carried off the IPE Awards for best corporate pension fund and best fund for governance and administration.
A further change that Jofra initiated was to involve VidaCaixa more in the investment process; on joining the board, he had found the fund's relationship with its asset managers to be "a bit difficult… Conversations were a little hostile," he recalls. "The managers were not proactive, not coming forward with different strategies. Nowadays, we speak to them and find a consensus, instead of imposing decisions."
According to Jofra, the managers also had a conventional mindset, with a reluctance to change the fund's benchmarks. This included the adoption of specific ESG-labelled equities indices as benchmarks.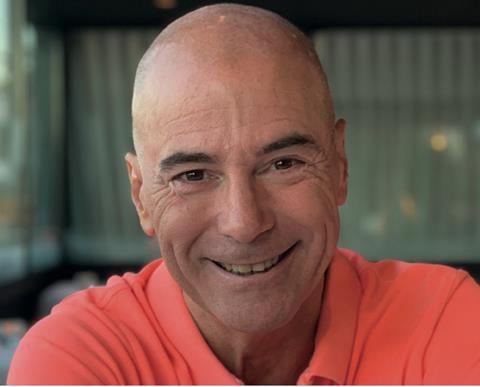 "At first, they were against this, but after an intense debate we all saw the need to integrate them, and now they understand that ESG investing is an opportunity," Jofra says.
But the fund, which has a roughly 18% share of Spain's total corporate pension fund assets of €34bn, is keen to provide leadership on a wider scale.
Jofra says: "The local pension fund market has not evolved enough to offer better returns to savers, while governance is something only a few funds have considered as strategically important. This is mainly because of the very atomised system and a basic design of plan structures and the lack of skills of some board members."
He considers there is not enough involvement by government and regulators in developing a better framework for occupational pension funds.
Furthermore, Jofra is concerned about the dominance of a few large fund managers. "The assets of around 80% of Spanish pension plans are run by a handful of local managers and we don't like this model, as it's difficult to create competition," he asserts. "We would like to see pension funds less reliant on a single manager, as in the UK."
Before Jofra joined, Pensions Caixa 30 had already set up a forum to include other trustee boards, and this provides an opportunity to discuss issues and pass on its own experience.
But Jofra wants to learn from others too. He speaks highly of the Thinking Ahead Institute (TAI), the not-for-profit investment research and innovation member group originally developed by WTW and with which he has initiated a relationship.
"I'd say learning is part of my DNA, and I have been lucky to share my time at the fund with people possessing different skills," he says, adding that taking part alongside the TAI team is a "privilege".
This desire to network with, and learn from, other skilled professionals is now fuelling the fund's ambition to become an international referent. For example, within the ESG domain, it is committed to prioritising its impact on three of the UN's Sustainable Development Goals (SDGs), and has strengthened its engagement efforts.
In leaving Pensions Caixa 30, Jofra has displayed the same proactive, "thinking outside the box" approach as he had during his stint as chair, by influencing the choice of his successor.
Hernández Valiñani has a similar professional background, as senior director of the interest rates and commodity derivatives trading desk at Caixabank.
After searching unsuccessfully for a new chair, Jofra was tentatively approached by Hernández Valiñani about putting his name forward. "He is modest, and was very surprised when I told him he could make a big difference," says Jofra. "Getting him in was the best thing I have done."
Humble about his own achievements, Jofra is clear about the lessons he has learned as chair of Pensions Caixa 30.
A former foreign exchange product manager for Caixabank, he at first found it challenging to think in a long-term context: "So maybe my first lesson has been patience," he says. "Previously, I was concerned about my short-term position, deal by deal."
He highlights the market volatility last March, following lockdowns throughout Europe, when markets fell 9% over the first 15 days of the crisis.
"In the forex market, that would be a disaster," he says. "But working in an environment with yearly returns of 4% after repeated market adversities reinforces my belief that patience is the key to acquiring peace of mind when we are in the throes of a crisis."