Roman Denkinger (pictured), head of asset management at comPlan, tells Carlo Svaluto Moreolo about managing the fund's portfolio during the COVID-19 crisis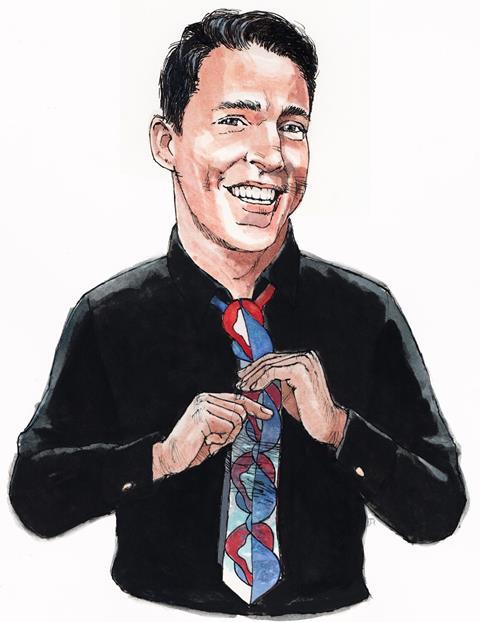 Staying focused on one's long-term objectives can be difficult at the best of times, let alone during an extreme and unprecedented event such as the COVID-19 pandemic. But for Swiss pension funds, which have endured negative interest rates for more than five years, as well as significant regulatory pressure, thinking long-term has become an absolute necessity.
At comPlan, the pension fund for employees of telecoms company Swisscom and its subsidiaries, the long-term strategy has always remained firmly in sight, even during the most intense bouts of volatility, according to Roman Denkinger, comPlan's head of asset management. "As long-term investors, in a way we are always expecting the next crisis," he says.
"Having said that, the COVID-19 crisis was exceptional, because of the speed with which it came, and the reaction to it. While we always test out various possible scenarios in our asset-liability management and risk models, this particular scenario was a bit out of range."
Yet, the fund managed to limit the damage inflicted by the pandemic during the first six months of 2020, having recorded a return of a negative 3.5%. Most importantly, the fund's regulatory funding ratio held up strongly at 105.8% as of the end of June, down from 109.9% at the end of 2019.
ComPlan is a relatively young fund within the complex universe of Swiss pension funds, which consisted of 1,570 funds at the end of 2018, according to PensionsEurope. It was set up in 1998 and started investing the following year. It now provides pensions to about 8,000 former employees of Swisscom and its subsidiaries, and manages the pension accounts of about 17,000 employees.
Over time, comPlan has built a well-diversified portfolio based on a rigorous commitment to its investment objectives and philosophy.
Denkinger lists three main investment objectives for the fund. "The first is return-oriented, and it is to exceed the minimal target return with the largest probability. That is the return that keeps the regulatory funding ratio at the same level. Ultimately, the aim is to increase the regulatory funding ratio," he says.
"The second objective is risk-oriented. It consists of limiting the losses, in terms of the regulatory funding ratio, within a 10% conditional value-at-risk in a three-year horizon. That is our short-term risk tolerance."
This objective takes into account the technical discount rate that determines the regulatory funding ratio. Denkinger explains: "On one hand, the rate reduces the volatility of the balance sheet, but it ignores the economic reality, since interest rates are below zero. The technical discount rate for Swiss pension funds is somewhere between 1% and 2.5%, but at comPlan we have set a rate of 1.75% to calculate the regulatory funding ratio.
"Finally, our long-term objective is to maximise the probability of reaching a 100% economic funding ratio. We define long-term as a period of 10 years.
"We actively checked our counterparty risk, which is something we had not done on a systematic basis in 2008. We also put much thinking into rebalancing strategy, to minimise the market impact"
"The economic funding ratio uses discount rates based on market rates of Swiss government bonds. We use this indicator to take into account the long-term characteristics of pension liabilities. Using that rate, the economic funding ratio is below 100%," he says.
Denkinger singles out diversification as the first element of comPlan's investment philosophy. "We really try to have different return and risk drivers within our portfolio.
"Another element of our investment philosophy is capturing systematic long-term risk premia. They should be evidence-based, practically implementable and also accepted among the investment community.
"The third piece is systematically managing the risk. We have different risk models in place and we want to manage the most important ones on a systematic basis. These can be foreign exchange risk, equity risk, counterparty risk and ESG risks," says Denkinger.
The fund's commitment to ESG is embodied by its membership of the Swiss Association for Responsible Investments (SVVK-ASIR). With help from the organisation, comPlan screens its portfolio on a regular basis. The association, as well as the fund's external asset managers, carry out engagements with investee companies.
"Engagement is a key implementation tool. We believe it addresses the most important ESG risks in our portfolio, but also contributes to raising ESG scores worldwide," he says.
In keeping with the diversification element, the fund has a high strategic allocation to alternatives, which includes domestic (13%) and foreign real estate (7%), private markets (8%) and commodities (4%).
Swiss pension funds tend to have large allocations to real estate, but relatively few have ventured outside of Switzerland. ComPlan introduced the asset class four years ago.
The fund is also a long-term investor in private markets. It started investing in private equity 13 years ago. Over the past six years, comPlan has raised its allocation to private markets in general, but private equity still takes the lion's share of the portfolio.

An allocation to local currency emerging market debt was also introduced three years ago. However, Denkinger says the fund is unlikely to add new asset classes after the next asset-liability modelling exercise, which will take place next year.
"At the moment, we are thinking about sub-categories within existing allocations. Within our Swiss investment-grade corporate fixed-income, we are looking at the possibility of introducing a bucket for loans, which would be directly originated and extended to at least double-A-rated issuers. In terms of foreign exchange management, we are thinking of introducing a tenor management strategy," says Denkinger.
One key aspect of comPlan's strategy is its decision to fully externalise asset management. He says: "When comPlan was set up, it was decided to go for a lean management model. Some Swiss pension funds have been around for several decades, and after starting with managing of domestic government bonds, they slowly built internal capacity. ComPlan started with a cash balance sheet and had to build an asset strategy within a few months.
"Our expertise is not day-to-day portfolio management. The investment management team focuses on strategic issues, overlay risk management and investment controlling. There is no plan to change that."
Such focus on strategy may have been helpful. Since it came into being, comPlan has already experienced three major financial crises, and has learned new key lessons each time, according to Denkinger. He says: "During the COVID-19 crisis we actively checked our counterparty risk, which is something comPlan had not done on a systematic basis in 2008. We also put much thinking into our rebalancing strategy, to minimise the market impact. That was also a lesson we learned in 2008.
"To get the rebalancing right, we had frequent discussions with managers, to establish what liquidity was available and what could be achieved, within which timeframe. It was a tricky discussion.
"Generally speaking, I think that the investment community tried to think more long-term after 2008, and people applied this lesson during the COVID-19 crisis. When the Federal Reserve announced its corporate bond-buying programmes, the market turned quickly. That was a sign people were buying equities and investment-grade credit with a vision of long-term returns. They recognised that valuations had come down and fundamentals in some names were not priced in correctly.
"At least we did not experience a systemic financial crisis, which is evidence that investors were confident about financial markets. The Fed and the European Central Bank gave clear signs that there is no alternative to taking risks," he says.
There are, of course, doubts about the health of the credit markets, given the heavy stimulus provided by central banks. Markets will eventually price in the fundamental data, once there is more clarity about the impact of the COVID-19 lockdowns.
"After the sell-off in March, there were good opportunities in the credit markets from a valuation perspective," Denkinger says. "The default rates implied by the prices were very high. It made sense to rebalance, since the return profile of credits is asymmetric, and recoveries can be quite fast in such a market. And markets recovered quickly this time as well. Our long-term thinking around credit has not changed significantly," he says.
Swiss funds grapple with pension system reform
Despite its exceptional nature, the COVID-19 pandemic has, in effect, added to pressure that the Swiss pension industry has been enduring for a number of years.
Swiss occupational pension funds have been involved in the debate about much-needed reform of the pension system, which is threatened by demographic imbalances. A significant reform package was rejected in 2017, but lawmakers have been discussing new reform proposals this year. The pandemic has slowed down the process but, if anything, it has made reforming the system more urgent.
There are several items on the table. The financial stability of the first pillar is to be achieved by raising the retirement age and channeling value-added tax towards the system. A lifelong monthly pension supplement, to be financed on a solidarity basis with a contribution of 0.5% of income, has been proposed.
Pension funds hope for a reduction of the conversion rate used to determine the annual pension on the basis of accumulated pension capital, from the current 6.8% to below 6%. The complexity and political sensitivity of the reform means that getting it through parliament and eventually to Swiss voters will be particularly difficult.
Meanwhile, Swiss funds have been trying to make the best of such a tough environment. The outcome of the reform matters significantly to them, but their priority over the past five years has been dealing with the pressure of negative interest rates. For many funds, the past few years have been about diversification and balancing short-term objectives with long-term ones.
An asset allocation study by consultancy Complementa, published last year, found that, for the first time, Swiss pension funds were allocating double-digit shares of their portfolios to alternatives.
At a political level, proposals to allow pension funds to increase their allocation to infrastructure beyond regulatory limits are also being discussed.
In the post-pandemic world, Denkinger identifies digitalisation and real assets as among the most significant trends in institutional investment.
"The changes brought about by COVID-19 make investment in digitalisation particularly attractive," he says.
"By investing in a real asset, hopefully we can benefit from steady long-term income. There are risks around this asset class, but the ownership of the underlying assets should make up for the uncertainty linked to interest rates and credit spreads.
"The better risk-return profiles offered by investment in real assets should also balance out the additional costs. Generally, as asset owners we feel that the asset management industry still gets too large a share of the profits. But it is our duty to challenge managers to deliver higher risk-adjusted returns or reduce fees," says Denkinger.