A year and a half ago, Phoenix Equity Partners, a UK mid-market private equity firm, agreed a majority investment in Redington, an independent investment consultancy.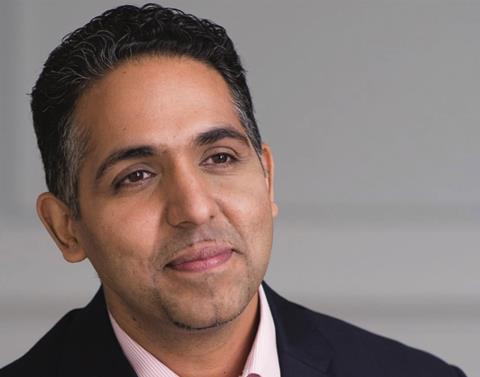 At the time, Mitesh Sheth, chief executive officer of Redington, said: "The investment by Phoenix is a positive, natural and planned next step for the business and one which we are very excited about."
Fast forward 18 months, a pandemic and three lockdowns later and the adjustment from a founder model to an investor model has been stimulating.
"We're getting to know each other. We never had an external investor so I think the biggest obstacle at Redington was to understand how private equity works in the first place," he says.
The investment, he says, demonstrated "confidence in our people to continue to deliver Redington's client service and our ambitious strategy to help make 100 million people financially secure".
The deal created a partial exit for Dawid Konotey-Ahulu and Rob Gardner, who founded Redington in 2006. The business, however, retains its independence and its inclusive culture, Sheth says.
The plan is to use the new investment to expand overseas and in the UK, which includes launching a technology business line and continued investing in its proprietary ADA software.
Ford Motor Company, for instance, uses Redington's digital platform, which provides visualisations of how assets and costs are distributed across countries and schemes. The consultancy is also selling its software to Chinese insurance companies.
Musical chairs
Sheth says it was important to expand soon after Phoenix's investment.
"We continued to hire through the pandemic and have at least 53 roles to fill right now," he says. "Of course," he recognises, "we still need to be careful when hiring: we need to make sure we have the business and the clients."
Redington's main pension fund clients are UK-based so to expand in Europe, it appointed Torsten Köpke as a director in its Global Assets team. He has over 20 years of experience, holding roles at Aon Hewitt, Willis Towers Watson and FERI. His priority will be to grow a presence in Germany.
Another notable appointment is Zoe Taylor, who joined four years ago as a managing director, strategy, and was previously a principal consultant at Aon. She has transitioned from chief operating officer to the newly created role of deputy CEO. A position created following a governance structure review at the beginning of this year.
Redington's leadership team is composed of four, with chief financial officer Phil Symes and chief operating officer Lee Georgs, in addition to Sheth and Taylor.
Sheth points out that "wealth management is becoming more institutionalised and there is demand for Redington's software and research in that field".
Redington's climate action plan
• Objective setting
• Climate solutions
• Industry frameworks
• Stewardship
• Default client advice
• Carbon offsetting
• Industry collaboration
Realigning services
Redington announced in April that it was aligning all default client advice with a goal to reach net-zero carbon emissions by 2050 at the latest, as outlined in the Paris Agreement.
The consultancy has estimated that as a result most clients will achieve a 50% reduction in carbon emissions by 2030.
Sheth says Redington "is a very purpose-driven firm" and he re-states the ambition to make 100 million people financially secure.
However, he asks: "But what does that mean? We want to make sure that's not at the expense of people or planet. If we want to have a real impact on a sustainable future we need to imbed this into our core advice.
"There is an ever-increasing focus on what we, as an industry, can do to create a sustainable future for all. As an adviser to over £500bn [€575bn] of client assets, allocated across 150-plus asset managers, we recognise that we have a responsibility to use our influence as a force for good, creating positive change within the savings and investment industry."
This commitment represents an evolution to the way Redington will deliver advice and set strategic asset allocations for clients. It sits alongside a seven-point climate action plan (see box) to integrate sustainability across its entirety, including reducing and offsetting its own emissions.
"Addressing the threat of climate change is no mean feat – and whilst we are working to reduce and offset our own emissions, we know that having a meaningful impact will require a lot more than this," Sheth says.
To drive this, Edwin Whitehead was named senior vice president for responsible investment at the beginning of 2021.
Upon reflection, Sheth says: "We're in a position to use our influence in the industry to really drive change. Investment consultants have a huge responsibility given our role in the value chain, but we need to show more leadership."
He adds: "I am excited about the opportunity to play our part in the transition to a sustainable and inclusive financial system that considers its social and environmental impact and works in the best interests of all end beneficiaries."
He also says there is no space for peer competition when it comes to climate change.
"There will be no winners and losers, we will all lose if we don't get this right. The transactional, competitive and short-term orientation of our [current] system is not consistent with delivering long-term sustainability," he says, adding that better models, approaches and solutions need to be co-created with clients, competitors and asset managers, whilst working with regulators and policy makers.
"We are all interconnected and interdependent, if we don't change this and collaborate then we cannot succeed."