IPE asked three pension funds how they implemented their crisis communication strategies during the COVID-19 emergency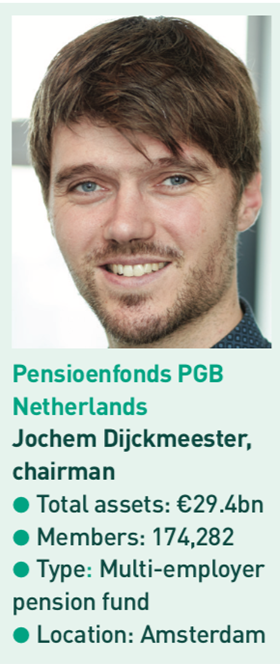 Our communication must reflect our values
Crisis communication is an integral part of our crisis plan. As chairman of the board, I lead the crisis management team for COVID-19 and am responsible for communication. Our guidelines for crisis communication are: acknowledge the crisis situation rapidly; gather the facts; know the needs of our stakeholders; and share information proactively.
The responsibilities must be clear, we have to know how to reach key employees and stakeholders, and we have to orient our information to the different target groups. As in all our communication, our approach has to reflect our values: to be clear and open; to work together with and stay connected to our stakeholders; to pay attention to them; and be as personal as possible.
The strategy targets all our stakeholders, from active members to retirees, from employees of the fund to our contacts at supervisory authorities. To give an example our approach, we made sure sponsoring employers who experienced a severe loss of revenue received information about temporary deferment of premium payments.
We activated our crisis team on 15 March and started with an extensive information programme. In a number of digital meetings with communication and stakeholder relation officers, we shared information, arranged the monitoring of stakeholders and media and made decisions about our messages, content and communication channels.
When the COVID-19 crisis hit the Netherlands we had to adapt our customer services to help protect society and employees against the virus and help mitigate the immediate effects on our affiliated branches and businesses. We had already felt the financial consequences of the spread of the virus from January 2020. Early on, we discussed our communication strategy in the board and implemented a proactive approach, even though it was not as yet a crisis situation. From the end of January we published news items to alert our participants to the financial effects of the worldwide spread of the virus.
For the longer term, we have also made some changes in our interaction with participants and other stakeholders. For instance, last month we organised a successful webinar for prospective retirees, since live meetings had to be cancelled. We are planning further digital meetings with stakeholders. We think it is important for us as a board to engage with them about the Dutch pension reform and the transition to the new system.
It helped to have a predefined strategy
We had developed a strategy to deal with pandemics after the 2009 swine flu pandemic, as we felt that we should be more prepared as an organisation. When COVID-19 struck, our existing pandemic strategy helped a lot. We knew the main steps to be taken, in terms of forming a crisis team with defined responsibilities, including communication.
Obviously, all crises are different. The details of our communications during the Covid-19 crisis, including frequency, content and media were discussed and developed by the crisis team.
During the crisis, we focused on our stakeholder groups. The first was our employees. We had to make sure they were safe and felt safe, having changed our work environment radically.
Next came our clients, including active and retired members. It was important to let them know as soon as possible that we were there for them, and that all work processes were running smoothly. We used a variety of media to inform them, including the website and newsletters.
Communication with our board members and investment committee members also intensified. At the height of the crisis, we would send out weekly reports detailing all the relevant financial measures, to inform them about our liquidity and funding profiles. We also had frequent contact with our external managers and service providers, to make sure they were fully operational and ready to take measures. Finally, the general public and the media were also kept informed about our activities.

Availability, speed and consistency are key
At Sampension, we had a pandemic plan already in place before the Covid-19 emergency started. But in the early stages, the seriousness of this pandemic was not apparent. Our initial focus was securing the health of our employees. 11 March was a turning point for Denmark. The government announced the lockdown measures, and two days later only 10% of the workforce was operating as normal. We were prepared for what was happening, but the speed with which it happened was startling. Thankfully our technology allowed us to continue operating as normal as an organisation.
At the height of the emergency, top management would have daily meetings to secure decisions on both internal and external communications. From mid-March to June, we had a 50/50 split between internal and external communications.
We learned several valuable lessons. First, in a situation such as the COVID-19 pandemic, organisations must show empathy in their communications.
It is crucial to enable middle management to take part in communication activities. Department heads are often closer to the action than top management, therefore their messages can be more relevant. It is a way to let audiences into organisations.
The importance of other aspects of crisis communications became even clearer. In times of crisis, it is necessary to communicate frequently if there is no news. It is vital to repeat key messages, because audiences can be overwhelmed by information.
Interviews by Carlo Svaluto Moreolo