IPE asked three pension funds about their stewardship strategies and agendas ahead of the 2021 AGM season

Voting rights must be equal
This year, we are focusing our thematic engagement work on four priority issues, which we believe to be highly material to our portfolio and reflective of our trustee's concerns – the climate transition, sustainable financial markets, responsible technology and the worth of the workforce.
We will be approaching companies' climate transition plans on a case-by-case basis, using the intelligence gathered from our engagements. We want to demonstrate support for companies that are clear pioneers in their sector, even if their transition plans are not yet perfect, as long as they are committed to engagement. Key 'red flags' for us will be extensive use of carbon offsets, over-reliance on carbon capture and storage technologies and a lack of targets. We have been actively encouraging companies to better reflect the impact of climate change in their accounts.
We have used our 2021 voting policy to express our expectations that our investee companies treat their stakeholders fairly during Covid-19 and beyond. We have seen some excellent examples of fair treatment, but we continue to be concerned by reports of anti-union campaigning, lack of appropriate personal protective equipment (PPE) and bonuses paid by companies that have received government financial support.
We strongly believe in the principle of 'one share, one vote'. Multiple class share structures dilute the impact of the vote, minimise the accountability of the company's board and management to shareholders and insulate them from the discipline of the market. We are therefore very supportive of resolutions that call for a company to move away from unequal voting rights, such as the one submitted at Facebook's late May AGM.
We undertake a lot of our engagement directly but we also think that there is tremendous value in combining our voice, influence and expertise with those of other investors and campaign groups. For each collective engagement opportunity, we assess whether it is on an issue which matters to us, whether there are clear targets, roles and responsibilities for each participant and whether there is a well-defined process for escalation.
We generally favour those resolutions which ask for further disclosure, where the request is proportionate and the issue is material to the company.

Passive and active at the same time
As a global and mostly passive investor with 10,000 investments across 72 countries, we mostly use proxy voting. Our proxy voting adviser, ISS, works on the basis of our own guidelines for good corporate governance.
However, we are quite active and vote directly at the AGMs of certain companies, particularly those domiciled in Norway and when there are particular controversies relating to international companies. If necessary, we put companies on internal watch lists and follow them quite closely.
Last year, we engaged with more than 350 companies, on topics ranging from taxes, transparency, board composition and human rights. We also engaged on more specific topics like the responsible recycling of ships.
We pay particular attention to companies in the oil and gas sector, checking whether they have emission reduction targets and if they are behaving consistently with those. We have a large stake in Equinor, the Norwegian oil and gas company, and we support its efforts to transform itself from an oil and gas company into a broader energy company.
During this transition, it will be important that the company can align its activity to the ambitions in the Paris-agreement, considering all its investments and activities.
Ahead of its 2021 Annual General Meeting, Equinor has also announced that it will submit its energy transition plan for an advisory vote to shareholders at its future AGMs, starting from 2022. This effort is also very welcome.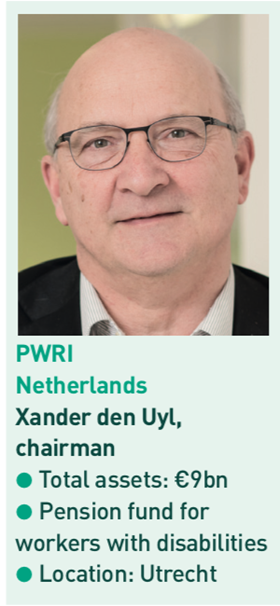 Growing our collaborative efforts
In line with our ESG priorities, we have chosen to emphasise a number of themes within our engagement programme for 2021. These are labour standards, diversity and inclusion within workforces and boards, climate, biodiversity, energy efficiency within the real estate industry and human rights. Each of these themes has been made more urgent by the COVID-19 pandemic.
We assess each AGM individually, but in general we have a positive stance towards most of the resolutions. We may vote in favour of shareholder resolutions seeking improvements in reporting and management of environmental or social practices if we have concerns and where improvements are proportionate to the risks faced. We often vote against board proposals when we believe that a company is not in full control of climate-change risks.
Our service provider BMO Global Asset Management executes our engagement activities.
While our preferred approach is to use constructive, confidential dialogue, typically working one-to-one with companies, we increasingly take a collaborative approach where this has more impact and is in line with our objectives. An example of this was our engagement with Amazon.
As a member of Climate Action 100+, our asset manager is co-leading the engagement with Fiat Chrysler, China Shenhua Energy, Devon, Suncor, Occidental Petroleum, Vistra and BHP Billiton, and we are actively involved in another 19 companies in the programme.
Interviews by Carlo Svaluto Moreolo