UK wealth manager Hargreave Hale has disputed the fine it has been handed by the country's regulator following an investigation into price fixing.
The manager, which is owned by Canaccord Genuity, has been fined £306,300, the regulator announced today, with River & Mercantile Asset Management (RAMAM) being charged £108,600.
The Financial Conduct Authority (FCA), in its first use of powers to ensure fair competition in financial markets, said both companies had participated in "the sharing of strategic information, on a bilateral basis, between competing asset management firms, shortly before the share prices were set", in relation to an IPO and placement in 2015.
In a statement today, the FCA said: "The firms disclosed and/or accepted otherwise confidential bidding intentions, in the form of the price they were willing to pay and sometimes the volume they wished to acquire. This allowed one firm to know another's plans during the IPO or placing process when they should have been competing for shares."
A third party in the case, Newton Investment Management, escaped a fine because it was given immunity under the competition leniency programme due to self-reporting the issue to the regulator.
Earlier this month, one of its former fund managers, Paul Stephany, was personally fined £32,200 for attempting to influence other managers. The FCA said it found no grounds to charge Artemis, the fourth manager it had investigated.
In a statement today, Canaccord disputed the regulator's findings.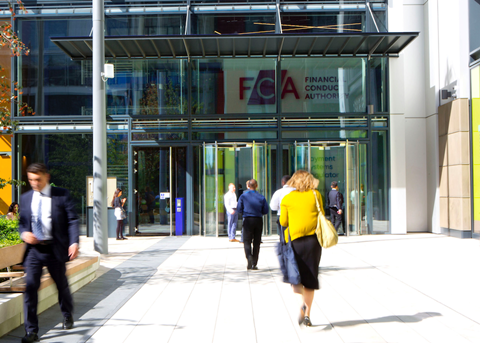 It said: "Based on our initial review of the FCA's decision in connection with its Competition Act investigation, we believe that the FCA has made a number of legal and factual errors in concluding that Hargreave Hale infringed competition law and we are exploring our options with our legal advisers."
The firm's main issue, it said, was that "Hargreave Hale was simply a recipient of information that was provided on an unsolicited basis by another fund manager and did not alter its own bidding behaviour as a result".
The company said it had co-operated fully with the FCA and provided "comprehensive evidence and arguments to support our view that no infringement involving Hargreave Hale occurred".
It added that, unlike Newton, none of the individuals representing its organisation had been investigated by the regulator and that it was confident its employees conducted themselves "professionally and in the best interests of clients".
The FCA declined to comment on Hargreave Hale's statement, but under its own terms, companies issued with a fine have a period of two months in which they are permitted to appeal the decision.
'Long and complex investigation'
RAMAM, on the other hand, accepted the fine, welcoming the end of a "long and complex investigation".
James Barham, chief executive of RAMAM, said: "We have always believed passionately in maintaining the highest standards in everything we do and, while we are disappointed the FCA has come to this decision, we are confident the ongoing investment we have made in our procedures and processes clearly demonstrates our commitment to uphold these standards."
A spokesperson for Newton said Stephany had broken its internal code of conduct and had been dismissed.
The spokesperson said: "Thorough internal and independent reviews of our systems, control and risk culture established that this was an isolated case which in no way represents our business as a whole.
"We take our company culture seriously and expect our employees to understand our clients' and regulators' expectations of them, and that they observe the highest standards possible at all times."