Emerging & Frontier Market Equities: A recurring upbeat record
Despite the volatility currently affecting emerging market equities at the moment, Joseph Mariathasan finds that emerging markets have suffered periods of volatility in the past followed by rapid recoveries and many argue that this time is no different
At a glance
• Emerging market volatility persists.
• But long term institutions seem unperturbed and most outflows are said to be retail or hedge-fund related.
• Non-commodity exporters with credible reform progfess, like India or Chile, show potential.
• Multi-asset approaches may be a way to mitigate volatility.
Investors in emerging market (EM) equities may be experiencing a familiar feeling as these markets once again seem to be in a state of collapse. As John Malloy, head of emerging markets at RWC Partners, points out, they have suffered several sell-offs over the past five years. In 2011, emerging markets fell 20% and in 2013 there was the famous 'taper tantrum' when the US Federal Reserve seemed set on reducing quantitative easing (QE). 
This year, events in Greece seem to have instigated the sell-off. Yet Greece, in early October at least, was no longer headline news. "Clearly, emerging markets go through periods of volatility and then see rapid recoveries afterwards. We don't know when the next period will come, nor how long it will last, but we do know we can expect further periods," says Malloy. 
For long-term investors, that should not really be a problem since, as Mark Mobius, executive chairman, Templeton Emerging Markets Group, argues, EM bull markets have generally lasted longer than their bear markets. In addition, bull markets have tended to go up more in percentage terms than bear markets went down. The questions, however, are exactly what the current fall in equity markets represents and whether there are ways to mitigate volatility.
Anecdotal evidence seems to suggest that most outflows from emerging markets noted so far appear to be 'hot money' in the form of retail investors and perhaps hedge funds. Long-term institutional investors such as RWC's clients seem quite unperturbed. "Our clients see the current volatility as an opportunity. Asset allocation for them has generally been underweight emerging markets because the US and global developed markets have been outperforming and they have not as yet rebalanced their portfolios," says Malloy.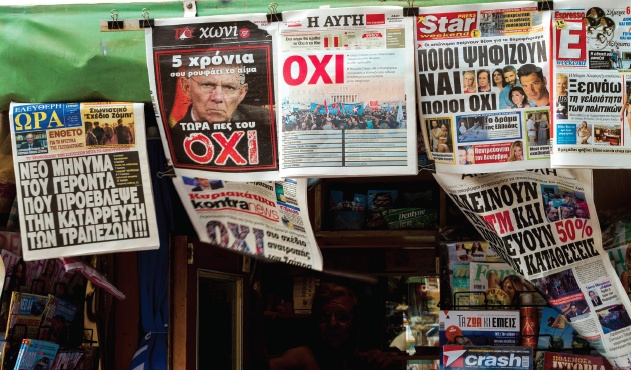 Mobius points to high level volatility across the board: "Over the last 20 years or so, our team has witnessed a general increase in volatility in all markets, equity, commodities and fixed income, brought on, we think, by increased use of derivatives and the strong influence of changing government policies spread by an exponential increase in news flow on the internet," he says.  
At present, there is a preoccupation with two challenges, says Fiona Manning, senior investment manager at Aberdeen Asset Management: the US interest rate cycle; and developments in China's economy. "Concerns over the impact of these on global emerging markets have driven flows back into developed markets," she says.
The economist Jerome Booth argues that another manifestation of this trend is that when global risk perceptions increase, people sell what they perceive to be risky assets, including emerging markets. In turn, they buy more of what are perceived to be lower-risk assets in developed markets, which is exactly where the problems are. 
The result, says Booth, is that EM equities look phenomenally cheap. Of course, as Booth concedes, there is an argument that, as in past emerging market crises, the cause is unimportant. If there is enough panic, then it becomes a real problem. "But that is not even the case today. I don't think there is any crisis in emerging markets despite the big sell-off," he says.
"There has been malaise and a lack of structural reform in many countries. There has been a move towards domestic demand-driven growth. There has been a huge growth in south-south trade which has gone from 3% to 30% of global trade. That growth may have paused for the past four months and it is interesting to note that this amazing growth was not reported until the slowdown in the growth of the contribution of emerging markets to global trade".  
"Emerging markets go through periods of volatility and then see rapid recoveries afterwards. We don't know when the next period will come, nor how long it will last, but we do know we can expect further periods"
John Malloy
How should long-term investors take advantage of current valuations? Malloy argues that the opportunities lie in emerging markets that are not commodity exporters (the vast majority, as it stands), that also show high growth and are not only putting in place reform programmes but executing them effectively. 
India is attractive on these criteria, says Malloy, as it is a huge beneficiary of lower oil prices, and valuations in mid-caps are pretty cheap. Other countries showing similar traits include Chile, where the currency has adjusted and companies are in a strong shape with not a lot of leverage. Mexico is similar, with a reform process under way, albeit in fits and starts.
Taking advantage of the growth opportunities in emerging markets while controlling the volatility, whether justified or not, is the conundrum that investors face. Some long-term institutions as well as some retail investors are willing to take a long view and, indeed, may be just looking at attractive dividend flows.
But mitigating equity market volatility while maintaining long-term equity-type returns is a goal to which many would aspire. Some managers have introduced multi-asset strategies focused on emerging markets that aim to achieve this result. The idea is that by mixing equities, bonds and even other assets such as infrastructure, volatility can be dampened. 
Capital Group's Emerging Markets Total Opportunities (ETOP) can invest across the entire traded EM universe: "When ETOP managers first invested in Cemex bonds in late 2009, for example, the Mexican cement company was the world's largest building materials supplier and had an extremely high level of debt – its bonds were yielding in the low teens. ETOP portfolios have historically held significant investments in Cemex, invested in either equities or bonds, depending on the risk-reward profile of each investment, in the context of the broader portfolio," says Luis Oliveira, portfolio manager. 
Such funds can also vary the total equity component dramatically according to perceived attractiveness.  "We reduced our equity weight in our Emerging Market Multi Asset Portfolio from 67% in the second quarter to 47% in the third," says Morgan Harting, emerging market multi-asset portfolio manager at Alliance Bernstein. "In addition to valuations and earnings trends, some of the fundamental signals we're monitoring to help us decide when we should add back to EM equity risk are Chinese domestic economic activity, Asian exports and commodity prices," he says. 
EM equities may be showing volatility but the underlying economic growth story has not disappeared. Multi-asset approaches towards emerging market investment might be a route forward for cautious investors.
Emerging markets as an income play 
Joseph Mariathasan
Emerging market equities are usually seen as growth stocks but the sharp falls in prices have left many emerging market equity funds with high dividend yields – for example, the Aberdeen Asian Income fund at over 5% and the Henderson Far East Income fund at over 6.5% in mid-September. 
The structural slowdown in emerging market GDP growth may mean there is not much growth in dividends, points out Tapan Datta, global head of asset allocation at Aon Hewitt . But the question, of course, is whether the existing level of dividends can be maintained. That, in turn, depends on whether the underlying companies are able to maintain their dividends or whether the fall in emerging markets and commodities have taken their toll. 
As John Malloy, head of emerging markets at RWC Partners, points out, over 80% of emerging markets are beneficiaries of lower oil prices. Despite the volatility in the stock markets, the extra cash in people's pockets arising from lower energy costs will be spent on domestic consumption. "Blue chip stocks are unlikely to be seeing substantial earnings reductions nor cuts in dividends," says Malloy. 
What has also been true for several years is that emerging market companies have become more shareholder-friendly. They have also paid out higher dividends. "Pension funds have not really appreciated the role of dividends in emerging markets," says Datta. 
Moreover, dividends have largely been maintained, says Julian Mayo of Charlemagne Capital. "Many emerging market companies have become very disciplined about maintaining dividends," he says. "Emerging market companies, as a whole, pay out 30-33% of earnings as dividends, whilst in Taiwan the payout ratio is typically 50%." 
Looking for dividend portfolios in emerging markets can be done in two ways, according to Mayo. 
The first, would be to maximise yields by investing in stocks with the highest yields. This could end up being a value trap with the risk of dividend cuts. "In the developed markets pre-2008, the value traps were banks which paid high dividends but those proved to be unsustainable. A lot of commodity-related businesses are currently showing high dividend yields, but the market is sceptical as to the persistence of the cashflows," explains Mayo. 
The second, more sustainable, approach is to focus on cash-flow-generative businesses. "We are keen on sectors such as fuel distribution, airports – which we own in Mexico and Turkey – stock exchanges and pay telecom," he says. 
Investors have to appreciate, though, that funds such as Charlemagne's are not promising to maintain their dividend yields. "The dividend we to the shareholders is a consequence of what the fund receives from its investments. At times, we may be selling a high-yielding stock and buying a lower-yielding one, which will reduce the dividends we would be able to pay from the fund," says Mayo. 
But if emerging markets have been oversold, then investors, both institutional and retail looking for income, may find emerging markets could represent a clear opportunity.
Pages in: Emerging & Frontier Market Equities: A recurring upbeat record