On new year's eve, just before midnight central European time, the European Commission announced it had drafted rules according to which nuclear energy and natural gas – fossil gas, as some call it – can count as "green" under the EU Taxonomy. The proposal has been met with resistance.
The EU's Taxonomy Regulation came into force in summer 2020 and is informed by recommendations by a technical expert group, which first convened in 2018. The Taxonomy aims to define environmentally sustainable economic activities and to direct capital towards them.
The Pensioenfederatie, the association of Dutch pension funds, is among the most vocal critics of the Commission's proposal. "It increases the scope of the Taxonomy to include activities that many do not consider sustainable," a spokesperson for the organisation told IPE.
She added: "The Pensioenfederatie calls on the European Commission to base the Taxonomy on scientific evidence rather than national political interests."
France and some Eastern European member states have lobbied for the inclusion of nuclear energy and natural gas in the Taxonomy.
APG, the Netherlands' largest pension investor, said it supported the Pensioenfederatie's views, referring to a position paper published last month.
At PGGM, also in the Netherlands, the main concern is that this extension of the Taxonomy makes EU green products less reliable and credible.
Brenda Kramer, senior adviser for responsible investment at PGGM, is a member of the Platform on Sustainable Finance (PSF), which is the Commission's advisory body, the successor to the technical expert group.
On new year's eve, it received a request for feedback on the Commission's draft "Taxonomy Complementary Delegated Act", with an initial deadline of 12 January, which was this week extended to 21 January.
An "extremely tight timeline but Brussels' reality", Kramer told IPE.
On Twitter, Nathan Fabian, chair of the PSF, welcomed the additional time to respond and indicated it meant the Platform would be following its usual consensus-based approach to providing feedback, which it had been set to drop on account of the initial tighter deadline.
Additional time to respond to the Complementary DA for #EUTaxonomy is very welcome. The Platform will now follow its usual work process, synthesising member feedback and providing a single Platform report to @EU_Commission https://t.co/gQoT0VSRwP

— Nathan Fabian (@nathanafabian) January 11, 2022
The Commission has not published its proposed draft and said there would be no public consultation. It also said it would adopt the delegated act by the end of the month. The sustainable finance expert group of the EU member states has also been asked for feedback.
The PSF's role with respect to the Taxonomy is to provide a technical review and it is from that perspective that PGGM's Kramer shared reactions to the Commission's proposal with IPE.
"We are afraid that through these changes, green capital might actually be less interested in products with EU green labels as they risk exposure to gas and nuclear," she said. "In particular for parties with exclusions on gas, this requires additional due diligence on EU green products."
"It adds complexity," she added.
For example, in the Commission's proposal, a natural gas plant for which the construction permit is granted by the end of 2030 can be deemed green if, in addition to meeting other criteria, the annual greenhouse gas emissions do not exceed an average of 550kg of CO2-equivalent per kilowatt of the output energy of the facility's capacity over 20 years.
"What if in hindsight the 20-year calculation isn't right?," asked Kramer.
Another point she made is that the addition of nuclear energy and gas to the Taxonomy would require overall monitoring of the energy mix by the EU to ensure that 2050 targets are still reached.
At PensionsEurope, CEO Matti Leppäla indicated that if nuclear energy and gas make it into the green Taxonomy it would be important for there to be good disclosure of energy sources for investors.
The delegated act that the Commission has drafted to cover nuclear and gas also amends the rules by which corporates and some financial entities have to make disclosures according to the Taxonomy.
According to the Commission, the information to be disclosed "should be presented in the form of a template that indicates clearly the proportion of gas and nuclear energy activities in the denominator of key performance indicators of those undertakings".
Giant greenwash
Andreas Hoepner, professor of operational risk, banking and finance at University College Dublin (UCD) and a member of the PSF, labelled the draft EU delegated act as a "giant greenwash" in a recent LinkedIn post.
He explained that the proposal is for electricity generation from fossil gas to be declared "green by law" if it replaces a "facility that uses solid or liquid fossil fuels" with no more than a 15% capacity increase and its annual GHG emissions do not exceed the aforementioned 550kg CO2e/kW threshold over 20 years.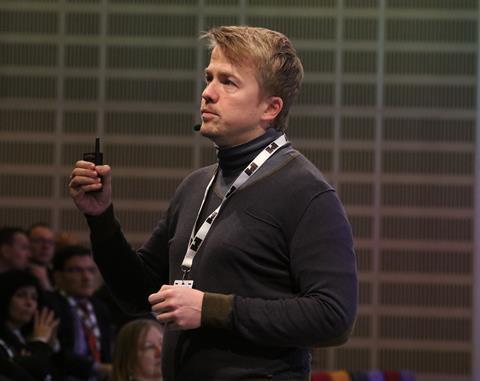 In other words, he said, gas-fired power plants can emit a "budget" 11 tons of CO2e per kilowatt (kW) of capacity over 20 years until they have to use carbon capture technologies or lose the "green by law" label. If a gas fired power-plant has 3 gigawatt (GW) capacity, that is 33,000,000 tons of CO2e, he continued.
"If this sounds like a large number, consider that there are 166 coal-fired power plants operating in EU countries, with a total capacity of 112 GW. If they all were replaced with gas-fired power stations, President Von der Leyen's proposal would declare 1,416,800,000 tonnes of CO2e as "green by law"," Hoepner said.
"That number is so big, it would exceed the annual CO2e emission of France, Poland, Czechia, Romania, Greece, Hungary, Bulgaria, Finland and Sweden added together," he said in the post.
He noted that if this "giant greenwash" makes it through the EU parliament, then the bloc's 2050 net zero target may well be missed.
'Transitional'
Julian Popov, fellow of the European Climate Foundation, chair of the Building Performance Institute Europe and former environment and water minister in Bulgaria, said that branding gas (incorrectly) as a transitional fuel is the main argument for including gas as a green fuel in the Taxonomy.
The Commission puts it this way: "Taking account of scientific advice and current technological progress, as well as varying transition challenges across Member States, the Commission considers there is a role for natural gas and nuclear as a means to facilitate the transition towards a predominantly renewable-based future."
A source at an asset owner in France told IPE that deeming gas a transitional energy, subject to certain conditions, was correct "from a pragmatist's standpoint".
With regards to nuclear energy, he said it was better to have this as a transition energy than outright blacklisted, although it still meant many portfolios labelled as sustainable would exclude it. Not relying on nuclear for part of the energy mix going forward well into this century would be unsustainable, he said.
According to the Commission's proposal, nuclear investments could counts as green if various conditions are met, one of which is that projects must have a plan, funds and a site to safely dispose of radioactive waste. Analysts at Morgan Stanley said the Taxonomy could heighten interest in waste disposal technologies for fusion technologies.
The issue for many is that the Commission's proposed text includes natural gas and nuclear energy as 'transitional' activities under the Taxonomy framework as it stands, which is a "green" taxonomy.
Under Article 10 (2) of the Taxonomy Regulation, inclusion in the current Taxonomy, which effectively means a green label, is possible for activities for which there are no technologically or economically feasible alternatives, demonstrate best-in-class emissions performance, do not lock-in carbon, and do not hamper the development and deployment of low-carbon alternatives.
PGGM has said that any additions to the green Taxonomy should be scientifically based and in line with scenarios for climate neutrality in 2050.
It said: "We will still recommend the Commission to create a new and clear transitional (amber) category as to keep a clear distinction between activities that are already green and activities that are needed for the transition."
The PSF is due to publish a report on an environmental transition taxonomy this quarter. In its position paper on the Taxonomy, the Dutch Pension Federation urged for those involved in the EU Taxonomy to "keep it clean", and to consider the introduction of an intermediate, transitional category.
IIGCC calls for gas to be excluded from EU Taxonomy
The Institutional Investors Group on Climate Change (IIGCC) this week published an open letter to EU Member State representatives and MEPs, calling for gas to be excluded from the EU Taxonomy.
In the letter, Stephanie Pfeifer, the group's chief executive officer, said the proposed higher emissions threshold for gas projects with permits granted before 2030 would mean many energy companies would demonstrate alignment with the Taxonomy even though their activities and transition plans would not be aligned with achieving net-zero emissions by 2050.
"This in turn hinders the capacity of our members to align their portfolios with net zero, undermining the whole purpose of the Taxonomy and the substantial work that has been undertaken to develop it," she wrote.
Pfeiffer also questioned gas's ability to meet the prescribed requirements to be considered a transitional activity under the current Taxonomy framework, saying its inclusion would therefore be misleading.
"Any inclusion of gas within the Taxonomy would also undermine the EU's ambition to set the international benchmark for credible, science-based standards for classifying sustainable economic activities," Pfeiffer continued on behalf of the IIGCC.
"It is our view that the proposals in the draft Complementary Delegated Act would seriously compromise Europe's status as a global leader in sustainable finance, potentially triggering a 'race to the bottom' which could dilute the level of climate ambition within emerging jurisdictional taxonomies."