A shareholder resolution focussed on pushing French oil and gas major on target-setting for emission reductions was rejected by 83% of votes cast, although the 17% 'for' vote was welcomed by the co-filers as dispatching a "strong signal".
In a statement, the French-heavy group of 11 investors* behind the shareholder resolution declared themselves "very satisfied" by the level of support expressed at Friday's meeting, arguing it was all the more significant because French law meant they had had to couch their request in terms of an amendment to the company's bylaws.
The co-filers also noted "negative recommendations from certain international proxy advisory agencies" and said they would be paying attention to the level of abstentions as a potential "complementary signal from shareholders".
The shareholder resolution is said to be the first environmental shareholder resolution to be filed at a French company. Its approval would have required the company's management report to set out an action plan for the setting of greenhouse gas emission reduction targets, including those generated by customers' use of Total's products (Scope 3).
Total's board had opposed the shareholder resolution for reasons including the company having adopted an "ambition" to be carbon neutral by 2050 and that resolution "would lead to [the] company being responsible for emissions on which it is not able to act, as only customers have direct control".
The net-zero emissions ambition, which was announced after the shareholder resolution was first unveiled, follows engagement with investors working through Climate Action 100+.
Directors' duties bylaws amend
The board also argued against the shareholder resolution by noting its proposal to amend its bylaws to "enshrine consideration of the social and environmental challenges involved in the company's activities in the duties of the board of directors".
This resolution, which also involves the company taking on a European corporate form, was passed at the AGM with 98% of votes cast.
During the meeting itself, which was a webcast closed session, chair and chief executive officer Patrick Pouyanné said the "constructive" dialogue with Climate Action 100+ was "preferable to a resolution that we were threatened with during several weeks and the contents of which were only made clear to us when it was filed".
He said its new carbon neutrality ambition was "strong and demanding" but that Total would only be able to meet it "with customers, with civil society, with the governments of countries in which we operate because governments will need to implement policies to support the carbon neutrality".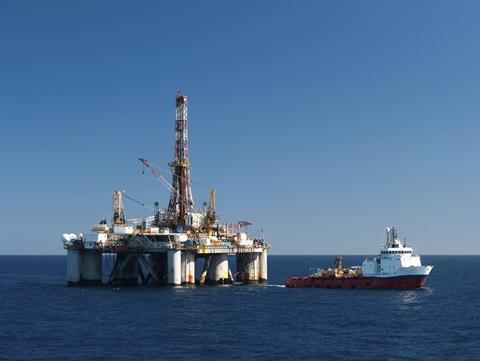 One of the investors that voted against the shareholder resolution was PhiTrust, a French shareholder engagement and impact investing company that has been engaging with Total for several years, including on making environmental and social responsibility an integral part of the board of directors' duties – as approved by the vast majority of shareholders on Friday.
"We are delighted that the dialogue we have been engaged in with Total for more than 10 years, as well as with other institutional investors, has led Total's managers to make major changes to their strategy, taking into account the need to produce 'clean energy' as quickly as possible, although we would be very pleased if this could be done more quickly," a spokeswoman told IPE.
'Congratulations to both'
In the UK, defined contribution master trust NEST had previously said it would be voting in favour of the shareholder resolution, backing the call that a more ambitious Scope 3 emissions reduction target was needed.
"We have seen a positive trend of companies and shareholder resolution co-filers coming much closer together on their climate objectives"

Councillor Doug McMurdo, chair of LAPFF
The Local Authority Pension Fund Forum (LAPFF) reacted to the outcome of the Total shareholder meeting by saying it "congratulates both Total and shareholders wishing to encourage the company's climate change response for putting forth resolutions at the company's AGM".
Councillor Doug McMurdo, chair of LAPFF, said: "We have seen a positive trend this proxy season of companies and shareholder resolution co-filers coming much closer together on their climate objectives.
"As it did with Barclays, LAPFF is pleased to support both Total's steps forward and calls by the resolution co-filers to improve transparency around the company's move in the right direction on its climate aims."
At NGO ShareAction, campaign manager Jeanne Martin said Total's new climate commitments were "verging on greenwashing". She argued that the voting result on the shareholder resolution today constituted "a significant revolt against the company, which attempted to counter this resolution by announcing an ambition that fails to address its ever increasing investments in fossil fuels".
It's a wrap
Total's general meeting on Friday wrapped up the 2020 proxy voting season at oil majors.
In Europe, Royal Dutch Shell and Equinor also faced shareholder climate resolutions focussed on target-setting. Promoted by shareholder campaign group Follow This, they were rejected by shareholders but with more support than in previous years.
At Shell the Follow This resolution got 14.4% of the vote at its AGM, more than double the last time it was voted on, and at Equinor it got received 27% of the non-governmental votes, up from 12% in 2019.
For Follow This founder Mark van Baal, the votes on the Total shareholder resolution meant that "[f]or the third time this month, responsible investors have sent a clear signal to an oil major."
At US-listed Exxon Mobil, shareholder resolutions on lobbying and splitting the roles of chairperson and CEO were backed by 37.5% and 32.7% of the vote, respectively, with an average of 93.6% of the votes in favour of directors' re-election.
Edward Mason, the now former head of responsible investment for the Church Commissioners, said the results were "clear evidence of shareholders' desire for change".
In the UK, the asset management industry lobby group maintains a public register of listed companies that have received significant opposition by shareholders to a resolution, with "significant" starting with a vote against of 20%.
This is based on 2016 guidance on remuneration reporting from GC100 group of general counsel and company secretaries working in FTSE 100 companies.
*The Total climate shareholder resolution was led by French asset manager Meeschaert with most of the other investors being French asset managers although Actiam from the Netherlands and Benelux asset manager Candriam are also involved, as is UK asset owner Friends Provident Foundation. Combined they hold around 1.36% of Total's issued share capital. Total said the group of Climate Action 100+ investors with which it engaged represented more than 25% of the company's shareholders.
To read the digital edition of IPE's latest magazine click here.