---
● 2019 is seeing a surge in unicorns, especially in the tech sector
● There have been significant price falls following the launches of some high-profile names
● Overall IPO volumes are down since 2017
"Public interest in IPOs hasn't been this high since the dot-com era of the late 1990s," say analysts at UBS. Such popularity is stoking fears of a bubble in unicorns – privately-financed start-ups valued at over $1bn (€900m) taking listings.
According to Jason Draho, head of asset allocation, Americas, and Michael Gourd, investment associate, at UBS: "The reason IPOs are under the spotlight again is that after years of anticipation many 'unicorns'… could go public in 2019, raising close to $100bn." Many of these unicorns are well-known household names, such as Airbnb, Pinterest and Uber.
Bumpy ride
It has been a shaky start for many, as ride-sharing company Lyft saw its share price fall 17% in the month following its March IPO, while Uber's shares dropped by even more in the three days following its May launch.
The fortunes of Chinese tech unicorns over the year to May have been particularly grim, with two-thirds of the 21 flotations coming in below their issue price by an average of 20%. Online financing platforms Qudian and PPDai Group dropped like bricks at 55% and 48% respectively, with search engine Sogou down only 27%. As a result, market commentators are increasingly drawing parallels with the IPO boom of the 1990s – a boom which did not end well.
However, according to Maarten Geerdink, head of European equities at NN Investment Partners, talk of IPO bubbles needs to be seen in perspective. While 2017 "was a very decent year", last year's volumes were 2018 were lower, depressed by market turbulence in the final quarter: "Year to date, we still haven't seen a full recovery. Political uncertainty is, in part, keeping levels low: Brexit, Italy and the wider impacts of global trade disputes."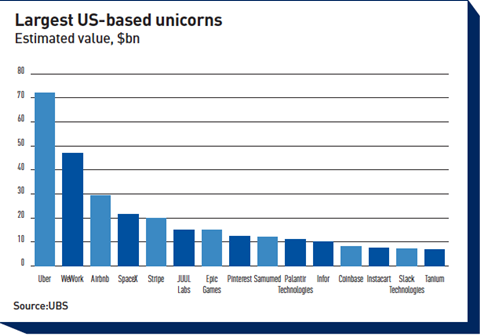 Geerdink says that alternative sources of capital also make it less important for companies to tap into public markets: "PE [private equity] and VC [venture capital] companies have raised an astounding amount of money, which they need to put to work. This creates another source of funding for companies."
Indeed, there was a record $3.41tn total PE assets under management by June 2018, according to Preqin. What's more, PE firms are increasingly likely to source a buyer for their asset, rather than take it to the market, thus avoiding the uncertainty of market volatility. "Companies are buying earlier, rather than waiting for them to come to maturity," adds Geerdink: "So there's less need to come to listed stock markets for funding."
However, tech is clearly one hot area, as are consumer staples, with Beyond Meat coming to market this year – tripling its price in the first three days of trading – along with the similarly themed Vegetarian Butcher from the Netherlands, which was bought by Unilever. However, Joachim Klement, head of research at Fidante Partners, warns that is success of 'foodtech' could itself indicate a bubble, adding "we expect the big food companies to introduce competitor products very quickly that will undermine the path to profitability of these start-ups".
Klement is less worried about launch volatility – arguing that recent historical data is supportive – and more about the control investors are relinquishing to get a foot in the door: "In 2017 and 2018, 13 tech IPOs had dual share classes giving different voting rights to different share classes," he says, pointing out that this is the highest share for IPOs ever recorded in the tech sector, "indicating a worrying trend that tech entrepreneurs and VC companies are increasingly trying to raise capital without handing over control to outside shareholders".
Geerdink shrugs this off, responding that "dual share classes are not a new thing – it's a common phenomenon in Germany and Italy, for example – and some investors will be prepared to pay more to get a say in how a company is run."
He does contend, however, that opportunities for investors are limited. "While there are a number of opportunities in tech, in other sectors it's fairly small. We are very cautious with those IPOs where the asset owner has geared the company up. You have to ask the question, has enough been invested to make the company profitable on an ongoing basis?"
While there "has been a shift in the way private equity generates returns — from financial engineering and leverage to creating durable value through the period of ownership," according to EY, PE firms still typically double the amount of debt on their asset's balance sheet, from 2.5x to 5x earnings before Ebitda, warns Daniel Rasmussen, portfolio manager of Verdad Advisers, in a study published last year in the American Affairs Journal.
So, if potential buyers should be wary that the old PE strategy of 'lever and launch' – or 'pump and dump' – has not quite died, where are they looking to dip their toes into the growing pool of IPOs? "One advantage of big companies listing their divisions is that you have much more historical information on which to take a view," says Geerdink.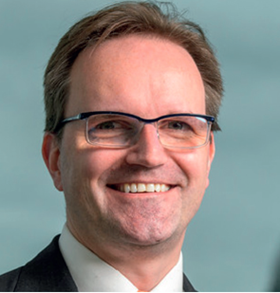 This change in pre-launch lifespan has been significant. At the end of the dot-com boom, the average age of a tech company at IPO was five years. Over the course of this century it has risen to 11, according to data from IPO expert Jay Ritter. That means investors have more on which to base their decisions.
Some of the bigger holding companies are starting to list their divisions: Philips, Siemens, and Volkswagen with its heavy truck division Traton – set to be the largest IPO in Europe when it lists in Frankfurt this year. "Large corporates are finding this a good way of unlocking the value in their resources," says Geerdink.
Some emerging market companies are a listing in Europe, such as South Africa's media and internet firm Naspers on the Amsterdam Euronext exchange. Naspers has been trading at depressed valuations on the South African exchange, and a listing in Europe enables it to attract more capital than it otherwise could.
The long view
IPOs are clearly something that investors should be cautious about: while, since 1980, the average first trading-day return is 18%, in the following six months IPOs performed roughly in line with risk-adjusted market returns, and after five years about 60% of all IPOs had negative total returns, according to UBS. "In short, IPOs can be attractive investments if you can get an allocation in the offering, but much less so when buying in the secondary market," UBS analysts commented in a recent report.
How attractive participation is depends on what time period you use. According to Klement, companies that launched in 2016 beat the market by 15.2% in the subsequent three years. Between 2000 and 2016, IPOs matched the market over the three years since launch, though he cautions: "the results of the last three years are not necessarily indicative of the next three years as economic growth slows". And, indeed, the UBS analysts agree: "The unicorns that could go public today are larger, older, and more established than those early internet companies, attributes which have historically correlated with better long-term returns."
There are, then, gains to be made – if investors can identify a unicorn that does not turn out to be a donkey with an ice cream cone tied to its