The Italian government needs to implement equitable pension reform measures if it is to avoid tension between the generations according to Francesco Briganti
At a glance
• The burden of providing public pensions has the potential to generate inter-generational conflict.
• The current generation of workers could resent paying retirees benefits that will not be available in the future.
• Italy's new stability law could push pension funds to invest in government bonds rather than assets that offer better returns.
• The European Union's proposed financial transaction tax could hit pension fund returns.
• Before pension funds allocate assets to infrastructure investment it is necessary to ensure a sensible regulatory regime.
Providing for adequate, safe and sustainable pensions represents a formidable challenge for all European governments. Italy, which suffers from a rapidly ageing population, spends about 15% of its GDP to finance public pensions, while the youth unemployment rate has reached 42%. In this context, securing worthy pensions for future generations and, at the same time, ensuring the financial sustainability of the pension system, generates difficulties that will require a solution soon.
In Italy, pensions provided by public schemes are the main source of income for elderly people but at what cost? The price of first-pillar pensions today is equivalent to almost 30% of an active worker's wage. Considering that new generations will find themselves with proportionally and substantially lower pensions than the current ones and that, in 2040, for every pensioner there are likely to be two active workers, it is appropriate to express concerns resulting from the latest pensions reforms.
Indeed, if these reforms make the system sustainable, thanks to the switch to a notional defined contribution (NDC) system, we must seriously reflect upon the system's adequacy. Within the new framework, all the periods during which employees do not contribute, owing to unemployment or the late start of professional careers, will make future pension benefits lower.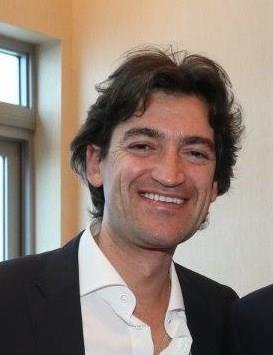 For this reason, supplementary pensions should play a pivotal role in ensuring adequacy for future generations. While the European Commission intends to develop complementary private savings, as outlined in the 2012 white paper on pensions, in Italy pension funds are unlikely to take off because of recent political decisions.
We should first of all recognise that in Italy supplementary pensions are not mandatory. To persuade workers to accept them it will therefore be necessary to make this tool sufficiently attractive. In Italy, measures making supplementary pensions attractive in the long term seem to be missing from legislator's agenda.
First, let us analyse the new tax regime. While most EU countries have adopted an exempt, exempt, taxed (EET) taxation system (a form of taxation of pension plans, whereby contributions, investment income and capital gains of the pension fund are exempt and benefits are taxed from personal income taxation), Italy has instead an exempt, taxed, taxed (ETT) system (one where investment income and capital gains are taxed as well as benefits). Against this punishing background, the 2015 fiscal budget, the so-called stability law (L.190 / 2014), raised the tax rate for pension fund investment income from 11.5% to 20%.
The policy choice, contained in the same stability law, to set a lower rate of 12.5% for investments made by pension funds in government bonds and other securities equivalent to them, is questionable. Pension funds may be consequently pushed, for fiscal reasons, to invest in sovereign debt at the expense of other investments that, from an economic and financial point of view, would ensure higher returns. This could result in poor performance in the final net returns of pension funds and therefore deliver lower retirement incomes for members.
Finally, the European Union's fiscal policy might also represent a threat. After dropping the original 2011 proposal for a common financial transaction tax (FTT), a sub-group of 11 member states, including Italy, engaged in the process of enhanced co-operation on a new proposal. Even considering that the procedure seems to have stalled, the proposed directive does not exempt not-for-profit pension funds from its scope. In Italy, a tax on financial transactions is already in place, but pension funds are exempt. The FTT proposed by the EU would put a constraint on funds' ability to achieve their aim of providing adequate pensions to their members.
These provisions are likely to intensify inter-generational conflict. Current workers, in particular younger ones, will not receive retirement benefits comparable with those of their predecessors. Nevertheless, those still in the workforce will still have to pay 30% of their wages to finance current pensioners. Under such circumstances, the increase in the taxation of investment income, coupled with the pressure to invest in government bonds to finance burgeoning public debt, may be regarded as unjust.
After all, it is well known that problems arising from the lack of economic growth in recent years result from the burden of public debt and suffocating taxation that affects goods, services and labour costs.
Another noteworthy reform concerns the evolution of the so-called TFR (Trattamento di Fine Rapporto), a form of severance pay that in the past provided lump-sum cash payments upon job termination. Since 2007, employees can direct their annual TFR accruals to be paid as a contribution to a DC pension fund, or recorded by the company in its TFR book reserve. In the first case, when employees leave the company, they will receive a benefit that is equivalent to all TFR contributions paid, plus the return generated by the pension fund through the management of its assets. The tax rate at termination is favourable for employees, with rates from 15% to 9% on the basis of the length of enrolment in the pension fund.
The 2015 stability law has introduced, for a trial period running from April 2015 to June 2018, the possibility for private sector employees to receive the TFR in advance, together with their wages. Through this option, if the employee decides to receive his TFR accrual with the monthly salary, it will be taxed as part of regular income. This will prove detrimental for both pension funds and for pensioners. Pension funds may lose contributions, and employees will see a reduction in their total pension benefits, thereby endangering their future financial security at retirement. While it may be useful to have more liquidity in times of economic crisis, this measure will certainly not help the further development of supplementary pensions.
A further weakening of the Italian occupational pension funds could ultimately be caused by the draft bill on competition adopted in February 2015 by the council of ministers, which concerns pensions' portability. The bill allows full portability of workers' pension contributions, thus eliminating the possibility for nationwide labour contracts to set restrictions and conditions with regard to employer's contributions. This would imply the possibility for an individual to move into individual pension schemes, rather than collective ones, from which social partners are excluded in terms of governance. Thus it would create an unfair level playing field between non-profit instruments such as occupational schemes and for profit ones, such as those open pension funds and individual pension plans (PIPs).
These tools imply much higher operating costs than institutions for occupational retirement provision (up to several times more) and use a powerful network of financial and insurance intermediaries that guarantee strong market penetration. The cost related to advertising and marketing, as well as remuneration of the shareholders, may result in lower pension benefits for clients. In addition to the more than dubious benefits for participants, the risk is that the sales networks of banks and insurance companies will focus their efforts on workers already enrolled in closed funds, instead of seeking new participants among those who do not have a supplementary pension.
Finally, Italy is stepping up the discussion on pension funds' investment in the real economy, taking into account the constraints imposed by the public budget. Since 2007, the AEIP has discussed the opportunities for pension funds to invest in infrastructure but today we feel that the pressure on pension funds to invest in the real economy is too much. We should not forget that pension funds have first and foremost a specific purpose – to provide adequate pension benefits. The financial returns on investments are and must continue to be the priority for these institutions. Their freedom to choose the most appropriate investments for their members should not be constrained. If Italy does not attract investments, it is because it is not competitive. Before allocating the money of future pensioners to fund infrastructure projects, the country needs to regain its competitiveness by adopting a sensible regulatory framework.
The recent ruling of the Italian constitutional court returned instability to the first-pillar system. The ruling declared part of the Fornero pension reforms adopted by the previous Monti's government as unconstitutional. As a result, indexation of pensions for a large number of retirees has to be resumed, adding unforeseen costs to the public purse. Such a judgment seems to favour the older, wealthier generation to the detriment of future pensioners, reinforcing inter-generational conflict. Our hope is that the rising awareness of Italy's pension problem will lead to changes. As the youngest prime minister of the G7, Matteo Renzi has a duty to support new generations. Once the sustainability of the pension system is ensured, he has to turn to the adequacy of future pensioners benefits. Otherwise, such an unfavourable environment for pension saving will lead workers to doubt the benefit of having supplementary pension schemes, and this is something that we cannot afford.
Francesco Briganti is the director of the European Association of Paritarian Institutions. The AEIP represents social protection providers jointly managed by employers' and employees' representatives
Italy's Second-Pillar: Pension fund competition
1

2

3

4

Currently reading

Italy's pension reform must foster equality

5

6