To address the shortcomings of current off-the-shelf carbon emissions models, J O Hambro has launched its own proprietary emissions forecasting tool to address the uncertain nature of climate and its impact on net zero commitments.
J O Hambro's head of investments Andrew Parry told IPE that the new carbon emissions modelling tool 'Horizon' grew out of frustration with the shortcomings of the current off-the-shelf carbon emissions models.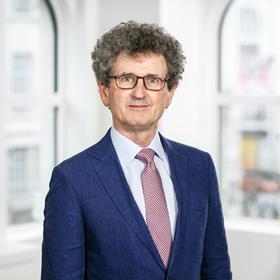 He said: "We don't just accept straight-line extrapolation done by most where they just accept almost passively that if a company set a target for 2050 that it will be met.
"A lot can happen between now and 2025 or 2030, let alone all the way up to 2050 by which time all the CEOs that have made commitments to that target will probably be long gone.
"We have to embrace the inherent uncertainty."
He added that uncertainty is a big issue when it comes to climate.
"We haven't got a clue to two decimal places what the temperatures are going to be like in London tomorrow, let alone what the global temperatures are going to be like in 2050."
He added that the uncertainty is also highlighted by recent events such as the war in Ukraine which have affected energy security and as a result recalibrated the government's perception of its net zero commitments.
This led to UK prime minister Rishi Sunak to approving over 100 new licences for North Sea oil and gas drilling at the end of July in a move expected to make the UK "more energy independent".
Parry said that the current linear emissions modelling tools are "implausibly precise" in their future extrapolations.
He added: "Despite going a long way into the future, there is that passive element that just assumes that the target is going to be met without any recognition of the noise along the way."
In response, J O Hambro launched Horizon, a tool developed through partnership with the University of Exeter's Global Systems Institute.
Parry disclosed that the university and J O Hambro have been working on the model for over a year.
The tool provides probabilistic forecasts of scope 1 and 2 of greenhouse gas emissions at a company and portfolio level by using reported emissions and data on exogenous factors to create a behavioural model of understanding real-world implications of moving towards a low-carbon future.
Parry said that with the tool J O Hambro can take into account "not just the behaviour of a company in the past, but can take into account exogenous influences of national, industry and company specific commitments".
He added: "It's important that what we project forward is on a probabilistic basis. We produce hundreds of different scenarios to show a range of outcomes."
He said that this is about embracing the concept of uncertainty.
The tool is expected to help companies improve their probability of achieving net zero by challenging their commitments "using real world data".
Parry added that insights and analysis collected using Horizon will form the backbone of the company's forthcoming Task Force on Climate-Related Financial Disclosure reporting which will be made available to its clients to provide a better understanding of underlying exposures within their portfolios.
Stewardship Code
Earlier this week it was reported that the UK's Financial Reporting Council (FRC) delisted J O Hambro in the latest round of applications for its stewardship code.
He said: "We've got it for the previous two years, and since then standards have undoubtedly gone up and we produced our report in a slightly different way."
He disclosed that FRC highlighted a deficit on collaborative engagement in its report submitted as part of the application.
Parry said: "Horizon is a perfect example of collaborative engagement – I think maybe we could have presented some of the data a little bit better."
Parry added that J O Hambro has until 31 October to resubmit, which it is planning to do.

Pamela is IPE's UK correspondent. Before joining IPE in May 2023, she spent five years writing about the insurance industry. During her career so far she won awards for Most Promising Newcomer in 2020 and Best Investigative Article in 2022 from the British Insurance Brokers Association, and was also highly commended at the WTW Media Awards for Insurance Features Journalist of The Year.
View full Profile