China and the concept of environmental, social and corporate governance (ESG) conscious investing seem at first to have nothing in common.
Air pollution in cities such as Beijing and Shanghai has been in the headlines for decades, while social and corporate governance issues are not what investors would assume Chinese companies would prioritise.
However, interest and developments in ESG themes in China has, over the past few years, experienced a step change in importance. Robert Li, who heads the ESG team at China Asset Management Company (China AMC), one of the leading managers in China, gave a fascinating description of the developments at IPE's annual conference in Dublin last week.
What has driven interest in ESG in China, he argued, has been rising living standards. As Chinese GDP per capita approaches $10,000 (€8,823), environmental protection has become a critical way of improving quality of life, as income levels in top-tier Chinese cities approach those of their developed market peers.
Beijing's smog has been obvious to all for many years, but there have been significant improvements in air quality and water stress metrics in recent years due to social and government attention.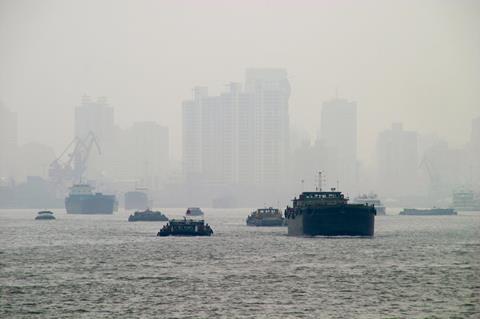 The major changes started in 2016 when China signed the Paris Accord. The 18th National Party Congress also made the "establishment of an ecological society" a strategic development goal, and laws were passed regarding energy conservation, water management and environmental protection.
By 2020, all public companies in China will be subject to a "disclose or explain" requirement for environmentally related information and a carbon market is expected to launch in the same year.
One point that Li emphasised was that decision making in China was driven from the top – for better or worse.
Companies are given very little time to prepare for what could be drastic changes to their regulatory environment. As environment-related policies are introduced and anti-pollution initiatives are implemented by the central government, companies with pre-emptive practices and corporate strategies tend to be better prepared for transitional risks. There is certainly far to go as currently 86% of A-shares companies rated by MSCI fall below BBB, the mid-point for MSCI's ESG ratings.
Improving standards
There are a number of challenges that investors face when it comes to improving ESG scores. The scope and quality of ESG-related information disclosure among Chinese-listed companies is sub-par. However, it appears that regulators are in the process of providing a standard framework for company disclosures.
Company awareness of sustainability issues is also low, but getting better. Many public companies, Li said, have indicated an interest to learn more and improve on their corporate sustainability.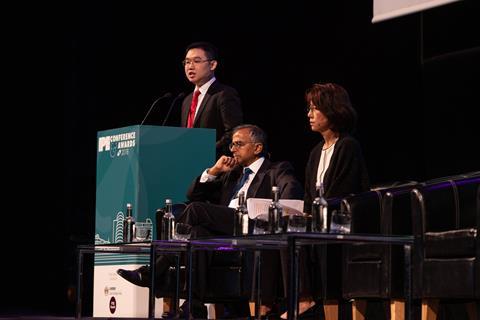 A major problem that China AMC has found with external ESG ratings in China is that the quality of the information used in ratings can be poor. ESG rating agencies are regularly working with outdated information, while senior management often never receive emails as contact information is outdated. Getting accurate data for Chinese companies will require in-depth research beyond superficial scorecards.
Li also argues that, due to a variety of historical and cultural reasons, the concept of a 'stewardship code' has yet to proliferate in China.
Environmental issues
On the positive side, the top-down drive to improve quality of life in China is driving companies to take environmental issues more seriously.
Li said ESG improvements would likely come from two areas: enhancing information disclosure, which can quickly help companies improve ESG scores (the low-hanging fruit); and fund managers such as China AMC engaging with companies on ESG issues. This includes corporate governance, which he said would help to establish sustainable corporate strategies and practices that enhance profitability and support valuations.
As China's equity markets become a more important part of international portfolios, it is incumbent on investors to work alongside domestic Chinese fund managers such as China AMC to actively engage with companies to improve sustainable business practices. The fact that so much progress has been made bodes well for the future – even if there is still a long journey ahead.