Leny van der Heiden, one of the architects of the Netherlands' Pensions Federation, has died.
She passed away last week, after a long illness, at the age of 61.
Since 2012, Van der Heiden was head of board matters at SPF Beheer, the pensions provider for the €16bn railways scheme SPF and the €3.8bn public transport pension fund SPOV.
Prior to this, she played an important role in advocating the interests of pension funds as well as in establishing the Pensions Federation, the Netherlands' influential trade body for pension funds.
Since 1996, Van der Heiden made several important contributions to dossiers on additional pensions. At the ministry of Social Affairs, she headed projects such as making changes to the pensions and saving funds act (PSW) aimed at modernising supervision as well as the abolishment of early retirement schemes (VUT).
In 2006, Van der Heiden was appointed deputy director and policy head at the Association for Industry-wide Pension Funds (VB).
She continued in these positions at the Pensions Federation, which was created through the merger of VB, the Foundation for Company Pension Funds (OPF) and the Union of Occupational Pension Funds (UvB) in 2010.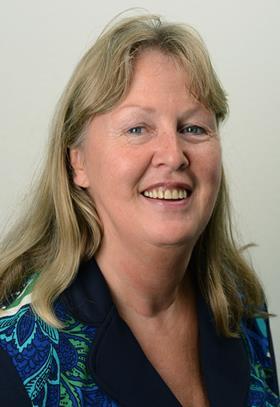 According to Gerard Riemen, the Pension Federation's director, Leny van der Heiden had put in a lot of effort when setting up the federation's office in such a way that all staff of the different "blood groups" would feel comfortable.
"She believed in the usefulness and necessity of the merger between the sector bodies and has contributed greatly to setting up the new organisation," he said.
Riemen, who had also worked at Social Affairs before he joined the Pensions Federation, said that Van der Heiden had shown a "large dose of common sense, courage and perseverance, had dared to ask questions and was also willing to bear responsibility.
"She gave her advice without being hampered with fear for authority. This was appreciated, as her opinion was always valuable."
Until 2016, Leny van der Heiden was a member of the executive board of the Pensions Federation. In this role, she could make use of her expertise and experience from practice to the industry's association.
She was a member of the supervisory board (RvT) of BPL Pensioen, the €16.3bn pension fund for the agricultural sector, since 2014.