Strong words on Brexit, such as 'delusion', 'bloody difficult', 'declaration of war', and 'fairy tale' (as applied, rudely, to Brexiters), are flying in political circles. But behind the theatre, concerns about the future of London's fund management sector are emerging.
One practical solution to reduce the need for staff to move to continental Europe post-Brexit is to set up small-scale satellite hubs in locations such as Luxembourg or Ireland. Head-counts at these hubs would be small.
Some UK asset managers are considering such operations as part of their Brexit strategy in the hope of maintaining close links to their existing UK operations. Whether this approach is feasible or not, the main aim is to keep as many jobs in London as possible.
According to the law firm Herbert Smith Freehills, the London fund management sector is at the early stage of investigating how it can continue to provide services to the EU. The priority of asset managers is to head off the cost of staff relocation away from London.
Nish Dissanayake, a partner at Herbert Smith Freehills, notes that asset managers should be able to complete this work within a year; banks, in contrast, will need more time. Few firms have taken concrete steps; M&G Investments is one of the exceptions in that it has set up a Luxembourg fund range to enable it to sell to investors on the continent.
Whatever UK asset managers plan to do, Dissanayake plays down the importance of pan-EU passports for marketing UK UCITS funds. For some asset managers, the loss of a pan-EU passport would not make a huge difference, he says.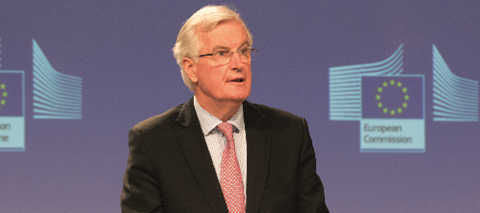 When it comes to the cliff-edge scenario – the UK leaving the EU with no deal – he does not see that as "the end of the world" for the fund management sector. "The UK could be in much the same position as the US is now," he says.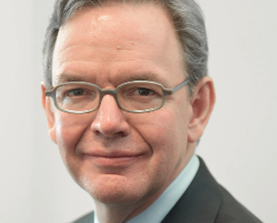 But Dissanayake adds: "We know of no asset managers who are taking an optimistic view of Brexit regarding passporting. They are assuming a worst-case scenario."
Separately, Herbert Smith Freehills lists a series of other key issues in focus, including market volatility in relation to foreign exchange trades where borrowers have non-sterling exposure. In a recent paper the firm raises concerns related to English contract law and dispute resolution.
On legal technicalities, and UK strategy, the head of the European Securities and Markets Authority (ESMA), Steven Maijoor, has emphasised that European regulators must not compete on regulatory and supervisory treatment of UK-headquartered firms that are considering their options in the wake of Brexit.
One risk of this, he said, would be that UK firms might seek authorisation from a European regulator and outsource or delegate activities back to the UK. Speaking at a public hearing on the Capital Markets Union in Brussels, Maijoor noted that ESMA is considering "potential limitations to outsourcing and delegation". Maijoor also revealed that EU regulators will be sharing information about Brexit-related applications from UK-based asset managers on a live basis to help combat arbitrage.
Other warnings are appearing in Brussels. Karel Lanoo, CEO of the Centre for European Policy Studies, points to the equivalence regime, which serves as the basis for third-country access to the EU. Lannoo also sees problems in equivalence because its legal base is unevenly developed in various directives. Additionally, he says Brexit will have implications for support firms and the infrastructure around asset management.
An even gloomier comment comes from another Brussels think tank. Fabian Zuleeg, CEO of European Policy Centre, advises fund managers to activate contingency planning for the worst-case scenario; an exit without a deal. "My view would be that some activity will need to shift inside the EU27, so I would advise [fund managers] to set up structures within the EU27 that are scalable, to ensure that all possible scenarios can be dealt with," he says.
"We know of no asset managers who are taking an optimistic view of Brexit regarding passporting. They are assuming a worst case scenario"

Nish Dissanayake
So far, the EU's Brexit task force is in no position to comment on financial services, and it will probably not for be months. However, Bruegel, an economic think tank, estimates that 10,000-20,000 financial services jobs will leave London. Other estimates are higher.
Talk in Brussels is vitriolic. 'Les anglais jouent à la roulette russe' (the English are playing Russian roulette), is a typical view. A senior representative for national business at one of Britain's main trading partners despairs at "an extraordinary lethargy by UK business management to take steps to protect its own interests". Many others accuse the UK of arrogance or complacency.
Further scorn comes from Sven Giegold MEP, in the European Parliament. He forecasts that Parliament would never clear any UK-EU agreement "while the UK remains a tax haven". The Green politician agues that the UK's financial sector should cease working with offshore centres.
The most recent European Council meeting focused on generalities, such as citizens' rights of abode and little has emerged on the financial sector.
Some have pushed for a role for Parliament during negotiations – the Commission could use it as a 'bad cop' to maximise its leverage. As a net financial contributor to the EU, Germany is well-placed to lead on financial matters.
As for Michel Barnier, the European chief negotiator for Brexit since December 2016, his stated aim is to give precedence to the interests of the EU27 post-Brexit. This will presumably exclude listening to specific London interest groups, such as asset management, except when they are relevant to the well-being of the EU as a whole. But neither would this mean bowing to any predatory grab for jobs in finance by member-state governments.