Legislation proposing pan-EU personal pension products (PEPPs) could be tabled in 2017, according to the European Commission.
In a recent paper, Capital Markets Union – Accelerating Reform, the Commission says its planning will take into account the results of a consultation exercise on private pensions due to close at the end of October.
The document describes the PEPP project with a positive spin. It would reduce barriers to pension services operating across borders. Furthermore, it would "increase competition between pension providers… and create economies of scale".
Clearly, enthusiasm is directed beyond just the interests of individual pension beneficiaries. Additional pension assets from new savers could be used to spark growth in Europe's stagnating economy, through CMU structures.
During July, the European Insurance and Occupational Pensions Authority (EIOPA), following its own consultation, announced support for a 'second regime' approach to complement national frameworks. It also found that PEPP products would be "the key to unlocking a truly efficient market". They would match "long-term retirement savings needs with the opportunities of long-term investment providers".
However, the Commission outlines four options for PEPPs:
• Recommendations to foster greater co-operation through a code of conduct;
• European personal pension accounts similar to the US individual retirement account;
• European personal pension products based on the EIOPA PEPP advice; and
• Harmonisation of existing national personal pension regimes.
Early responses were varied. Insurance-Europe fears that a poorly designed PEPP will bring benefits neither to consumers nor the EU economy. On the other hand, PensionsEurope, representing occupational pensions, appears to be open minded. It has been assessing the four options under consideration.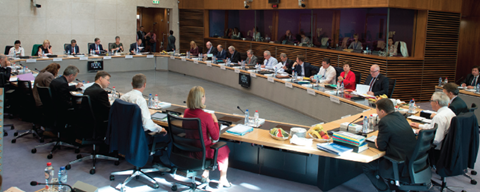 Others take the view that a new third-pillar product is a near impossibility, with barriers including varying taxation plus social and labour law across member states. Dealing with these could take a decade; the general message was that it would be better to upgrade existing structures.
However, Mark Dowsey, senior consultant at Willis Towers Watson, suggests a compromise based on regional systems, for instance covering Iberia or the Nordic region, where national governments might be willing to co-operate.
Another interest group is the European Fund & Asset Management Association (EFAMA), in Brussels. Bernard Delbecque, director of EFAMA, refers to progress over the past four years that has been driven by EIOPA.
A decision is required, according to Delbecque. EFAMA hopes the Commission will take the legislative initiative during the first half of 2017 to give enough time to the European Parliament and the Council to agree PEPP regulation during the current legislative period.
In its contribution to the EIOPA consultation, EFAMA agrees with the proposed 'second regime' approach to set the rules for a standardised PEPP. This would not replace national codes on taxation and social security but would provide an alternative.
Such a structure would operate under the EU passport system. This would enable the "simple, transparent and highly standardised product" to be offered across the EU once authorised by a competent authority in a single member state.
As for transparency, EFAMA notes that experience with the UCITS KIID (key investor information document) illustrates that investors wish to see the product's history of returns. It warns against reliance on "forcing EU individual investors to rely on only shaky, hardly comparable future performance scenarios".
EIOPA estimates that 67m consumers already hold private personal pension schemes (PPPs) in the EU, with assets of about €1trn, which means the average individual pot is €15,000.
EIOPA's explains that central and eastern European countries have newer PPP markets, meaning that assets have had less time to accumulate, reducing the average pot.
Given the right framework and market acceptance, the potential for PEPPs would be greater than for PPPs, given that IORPs and insurance-based assets exceed €12trn.