Discussions over the payment of social costs, including pension rights, for a large cohort of employees from central and eastern European (CEE) countries posted temporarily to work in wealthier EU countries are playing a major role in the attempt to update the existing Posting of Workers Directives (96/71/EC).
Employment and social affairs commissioner Marianne Thyssen proposed revisions to the Directive in March 2016. Since her proposal, many interest groups have been reluctant to reveal their positions, most likely due to the sensitivities involved.
This has put a brake on resetting the legislation to meet today's world of labour requirements. The current legislation dates back to 1996 – long before the accession to the EU the CEE countries.
In many cases the current rules enable employers of posted workers to escape from applying local labour rules, including social contributions – a significant part of which covers future pensions. Mobile EU workers who move on a long-term or permanent basis to another country are covered by the social security of the host country, however. Posted workers remain covered by the social security system of the home country where the duration of the posting is less than 24 months.
Some think this makes for a shambolic situation. For a start, there is the large and growing number of posted workers, who often accrue lower pension rights in their native countries than their western European counterparts doing the same work at the same place. Then there are the western European workers whose positions may be undercut – some would say to a serious and growing degree.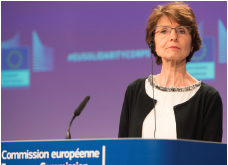 The Commission is expected to launch its final revisions at the 23 October meeting of the EU's Employment, Social Policy, Health and Consumer Affairs Council (EPSCO). This body brings together ministers responsible for employment, social affairs, health and consumer policy from all EU member states. Relevant commissioners also participate in meetings.
Highlighting pension aspects in particular, Anthea McIntyre, UK MEP for the Conservatives and Reformists grouping, writes for a European Parliament readership: "The lengthy political wrangling over this Directive is complicated enough, even without pensions being added as a further area of contention."
Discussions on the duration of postings, concerning which country's employment rights should apply, have "touched on the question of employers' pension contributions, but only really as a side issue", she notes.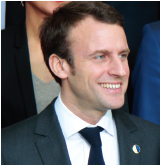 The MEP says calls to revise the Directive are politically motivated by those who feel the current legislation has been misused to undermine labour standards. She goes on to say that pension provision works best when employers and employees work out the arrangements for themselves under domestic law, adding: "What we must avoid is a situation where new rules which are supposed to help posted workers end up jeopardising their pension rights in their home country – the place where, after all, they are likely to retire."
A Commission report* finds that current arrangements have probably resulted in a substantial rise in the numbers of posted workers and self-employed contractors.
"What we must avoid is a situation where new rules which are supposed to help posted workers end up jeopardising their pension rights in their home country – the place where, after all, they are likely to retire"

Anthea McIntyre
More recently, the European Parliament's Employment Committee has written that it seeks to strike a balance between a level playing field in the provision of services and sound social protection of workers.
The Council of the EU, in a reference to a report related to long-term posting, writes: "Some delegations consider that, should there be a list of exclusions, then the exclusion of supplementary occupational retirement pensions schemes should be introduced." The reference is to an amendment to article 3 of the Directive currently in force.
The Council has also expressed doubt that pension contribution mechanisms should be included within whatever changes are finally approved.
Nevertheless, it is hard to reach a firm conclusion. For instance, the Maltese Council presidency in the first half of 2017 concluded that considerable progress was made towards bridging member states positions. Discussions, it noted, had focused on elements including remuneration, which presumably includes social payments.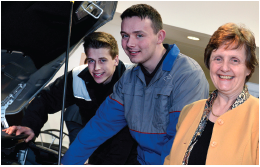 Council reports also state that the Maltese presidency has suggested that all the terms and conditions of employment in the member state where the work is carried out should normally apply. The new Estonian presidency – covering the second half of 2017 – has committed to continue negotiations. It aims to achieve "a fair balance" on the issues.
While this itself may be little more than an expression of intent, the French president Emmanuel Macron could play a key role. He is vociferously seeking support for labour market reform, including for posted workers, notably against the wishes of Poland.
An odds-on guess is that Macron is under pressure from French trade unions to bring additional social payments, including pension contributions for posted workers, into line with host country norms. In this case the outcome could be radical.
*'An Ad Hoc Statistical Analysis on Short Term Mobility – Economic Value of Posting of Workers: The Impact of Intra-EU Cross-border Services, with Special Attention to the Construction Sector ', De Wispelaere, F & Pacolet, J, KU Leuven, 2016