Brussels' financial focus is on aggressive corporate tax planning and the related question of tax havens. This concerns the hedge fund 'passport' rights to do business across the EU and compliance of the offshore jurisdictions where they are domiciled to EU norms.
The matter has become live under current delegated act processing, that is, the emergence of detailed provisions derived from the Alternative Investment Fund Managers Directive (AIFMD) of 2011.
Among the crucial outcomes will be the effect on the balance of status between London and other financial hubs. Further effects will be on returns from individual companies. There could also be an impact on the processing costs of hedge funds, which would be passed on to portfolio managers.
If the high volume of documents relating to this issue is to be taken at face value, it is clear that the Commission under the presidency of Jean-Claude Juncker is determined to clamp down on aggressive tax planning.
It has accused tax havens of playing a crucial role in profit-shifting activities. Another finger points at special regimes for intellectual property taxation, so-called patent boxes. Here, it points to a higher probability of patent relocation to a tax haven when patent values are higher.
Bearing in mind that EU treaty obligations leave taxation to member states, the Commission's position nevertheless enjoys support. For instance, solid backing comes from the G20, whose finance ministers in Istanbul in late 2014 discussed implementation of agreements for country-by-country reporting by 2016. They also covered a government-to-government exchange mechanism, to start in 2017.
Also in the fray is the Organisation for Economic Co-operation and Development (OECD). In June 2015, Angel Gurría, OECD secretary–general, stated: "The political impetus and support for establishing a fairer international tax system is overwhelming."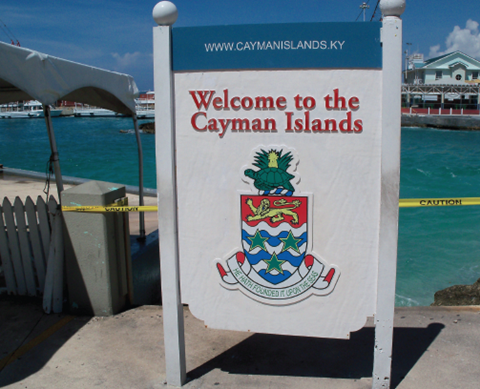 At the same time, the European Commission presented an action plan to reform corporate taxation.
The Commission's own position is likely to be subject to political constraint. This is because of Juncker's political strategy to give priority to keeping the UK in the EU.
Steps have to be taken to reduce the risk of a negative result in the forthcoming UK 'Brexit' referendum, which must take place before the end of 2017. The result is an effective Brussels waiver, at least for the present, of anything that could be seen as contrary to the interests of the UK financial sector.
Post referendum, there could be a release of pressure already building among German politicians, backed perhaps by France and some Nordic countries. Stand by for a cloudburst.
Unsurprisingly, the result is that political sensitivity has mounted. Bystanders are cautious to the point of mystery. More tense hush is evident from, for example, TheCityUK, the membership body for UK financial services.
"Tightening the regime for certain investment vehicles from those jurisdictions could be a worthwhile consideration – especially if there is a link to actual tax dodging"
Markus Ferber
So how does Germany react? The German MEP and deputy chair of the European Parliament's Economic and Monetary Affairs Committee, Markus Ferber, says he is "always in favour of taking a tough stance on jurisdictions to clamp down on tax evasion."
He adds: "Tightening the regime for certain investment vehicles from those jurisdictions could be a worthwhile consideration – especially if there is a link to actual tax dodging."
The UK MEP Syed Kamall tells IPE that an increased exchange of tax information is probable. While he notes loud rhetoric on tax harmonisation from member states like France, the problem, he stresses, would be "practical feasibility".
But when it comes to reform and effects on the UK itself, Kamall adds: "If measures are focused on increased transparency, then the effects may not necessarily be bad."
Surprisingly, the history of attempts to reform corporate taxation in Europe goes back to at least 1962. At that time, according to a European Commission paper, there was a call to gradually harmonise tax systems in what was then the European Economic Community.
In August 2015, the European Securities and Markets Authority (ESMA) announced advice to the EU institutions to treat the jurisdictions of the British Crown dependencies, Jersey and Guernsey, as EU-compliant.
Two months previously, in June 2015, the Commission had published a paper listing the top 30 non-co-operative tax jurisdictions, as identified by EU member states. In Europe these included Andorra, Liechtenstein, and Monaco. Among British overseas territories were, also significantly, the Cayman Islands.
The Alternative Investment Management Association is asking for the pan-European marketing passport to be extended, including to the Caribbean jurisdiction, which is, according to a Green party member of the European Parliament, noted for its "opacity".
Concerning "private placement regimes" as a whole, AIMA's CEO, Jack Inglis, says that they are "extremely useful in making it possible for European pension funds and other European investors to access non-EU funds managed by non-EU firms."
Letter from the US: From small beginnings
1

2

Currently reading

Letter from Brussels: Pressure builds on tax havens