A hot topic in the US pension fund industry is ESG (environmental, social and governance) investing. Consultants are receiving numerous questions from clients, according to Meredith Jones, partner and head of emerging manager research at Aon Hewitt, and Alex Bernhardt, US responsible investments leader at Mercer.
"One dollar out of five from institutional investors is going into ESG investing, according to estimates," says Jones.
Bernhardt confirms this view: "ESG investing is a durable trend. We believe that thoughtfully reviewing ESG criteria in investment processes can have a positive impact on long-term financial performances. However, it's an emerging field and standards are still evolving."
The discussion includes some criticism towards the early adopters of ESG criteria such as the $360bn (€291bn) California Public Employees' Retirement System (CalPERS). Among others, the American Council for Capital Formation (ACCF) recently released a report that is critical of CalPERS's investment strategy on sustainability.
It points out that the fund was fully funded in 2007, but is now only 68% funded, after a 4.4% annualised return during the past decade. This is not only well below the expected return rate of 7.5% – falling to 7.25% from July this year and 7% by 2020 – but also below the public pension average over that period, which is 5.7%. The main reason for this state of affairs, according to ACCF, is CalPERS's "prioritisation of politics over performance". As evidence, the report notes that four of the nine worst-performing funds in the CalPERS portfolio as of 31 March 2017 focused on supporting ESG ventures.
CalPERS's rebuttal was immediate. It stressed that those four private equity funds are worth only $600m out of 240 funds in a $26.4bn private equity portfolio, which has produced higher returns – 11.3% for the preceding 20-year period – than any other asset classes.
"Besides, around two thirds of our stock portfolio are managed passively, representing the vast majority of all listed global companies; we don't stock pick or try to time the market," CalPERS spokesperson Joe DeAnda says. "Our 4.4% annualised return since 2007 is due to the financial crisis and especially the real estate meltdown. In our new asset allocation we have made a few changes to mitigate the impact of the next crisis. Our real estate investments are now more conservative. In the past we suffered huge losses in speculative areas, such as investing in raw land for developments. Now we focus on income generating properties, such as condos, retail buildings and offices."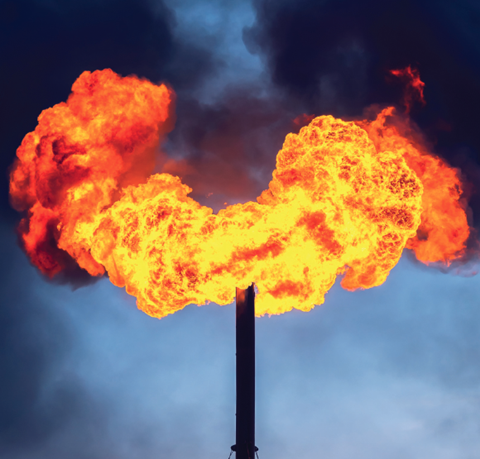 CalPERS adopted its new asset allocation at the end of last December. At the time, the fund pledged that it would continue "engaging with companies to help improve their governance practices or environmental stewardship, or to adequately plan for the impacts of climate change, because studies have shown that engagement works."
Mercer's Bernhardt agrees that "an ESG strategy is possibile even in passive investing. Passive portfolios are exposed to systemic risks, such as climate change, and as a passive investor the only way to address these risks is through voting shares or engaging with companies." Aon Hewitt's Jones adds: "There is a growing number of ETFs and indexed funds with ESG criteria."
The $192bn New York State Common Retirement Fund (NYSCRF), for example, has just doubled its investment in a low carbon-emissions index designed by Goldman Sachs Asset Management, to $4bn. The index is less exposed to oil companies such as Exxon Mobil and Chevron, and has a heavier bias toward stocks including Apple and Microsoft. Since inception in 2016 to 26 January 2018, it returned an estimated 19.93%, not far from the 20.14% delivered by the general stock market index Russell 1000, according to NY State comptroller Thomas DiNapoli, who oversees the pension fund's investments.
In all, NYSCRF has committed $7bn to sustainable investing strategies in stocks, real estate and private equity across its portfolio. "Divestment is simple: sell your Exxon Mobil and that's going to change the world. Our perspective is it's a little more complicated than that," DiNapoli says.
Jones observes that there is still some confusion about ESG investing: "It doesn't mean screening out industries, which could have a negative impact on financial performances, because if you limit the universe of possible investments you may limit potential returns. Instead, it means incorporating ESG criteria."
Jones also points out that US pension funds were not able to consider ESG criteria until 2015, when the Department of Labor (DoL) amended its investment criteria. "Before 2015, pension funds could consider only 'financial returns'. Afterwards, DoL told pension funds that they could also consider ESG criteria if that wouldn't make them underperform compared to adopting only financial criteria. Big funds like CalPERS have been exceptions; the Californian public pension fund divested from tobacco already in 2000 and from coal in 2015."
The latter decision was actually imposed by a law signed by California Governor Jerry Brown, not without some controversy for missing out on coal companies' strong performance in 2017. Perhaps one more reason to include ESG factors into an investment strategy instead of using negative screening.