It has been a busy 18 months for NP 'Narv' Narvekar, who became CEO of Harvard Management Company (HMC) in December 2016. At the end of this month (June), he will complete HMC's first fiscal year completely under his responsibility, and – although he has stressed many times that transforming HMC's organisation and portfolio is a five-year process – his first results will be subject to close scrutiny.
At the same time, Narvekar has to figure out whether a new 1.4% tax on annual endowment returns, a provision of the Republican-endorsed Tax Cuts and Jobs Act passed in December 2017, will impact on HMC's strategy.
Harvard's endowment is still the largest in the world with $37.1bn (€31bn) in assets. It started this year with a leaner structure; Narvekar has halved its 230-strong staff, outsourcing funds to external managers.
This has been a mainstay of the strategy he announced upon taking charge – giving up the hybrid model of investing, introduced by former CEO Jack Meyer in 1990, which utilised a mix of internal and external investment teams. All the internally managed hedge fund teams, as well as the direct real estate investment team, have departed HMC, although Harvard has kept a relationship with these groups.
Last February, for example, HMC's 22-person real estate team, led by Daniel Cummings, became part of private equity firm Bain Capital, which will manage the University's $3.4bn portfolio. "The real estate portfolio has been a key driver of returns for HMC since the direct platform was established in 2010, and the team will continue to be a valuable partner to HMC moving forward," Narvekar explained when announcing his new strategy.
In fact, in 2016, Harvard's real estate saw 13.8% returns on investment, while the overall endowment lost 2%. At that time, real estate comprised 14.5% of assets. No data is available for 2017 because "in a departure from tradition, notably absent from the annual endowment report was a dissection of the assets that comprise its portfolio", as The Harvard Crimson, the university's daily student newspaper, reported.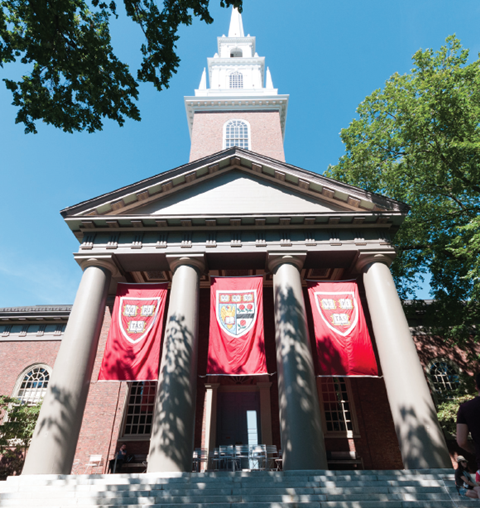 It added in a note of criticism: "The absence of quantitative details may further obscure the composition of the firm's portfolio, exacerbating long-standing concerns that HMC is not transparent enough. Also missing from the endowment report was a discussion of the investment benchmarks the firm hit or missed in fiscal year 2017."
Overall, the endowment's return was 8.1%, a "disappointing performance", according to Narvekar. His new philosophy is shifting from traditional asset allocation and towards a "risk allocation strategy", with the same approach that the CEO had implemented in 2004 at Columbia University, where he was investment chief. Columbia's endowment achieved an annualised 10.1% return for the decade ending June 2015, one of the best performances among Ivy League schools.
"While internal management generally generates lower fees and expenses, today's market landscape makes it ever more difficult to attract and retain top portfolio managers"

NP Narvekar
Among the hedge fund staff who have left HMC, but who now have their own hedge funds that manage Harvard's money, are fixed income specialists Michele Toscani and Graig Fantuzzi, whose TPRV fund is named after one of Harvard's internal strategies called Tufnell Park Relative Value. Others include Rene Canezin, who was head of fixed income, credit and commodities at Harvard and is now the co-founder of Evolution Credit Partners together with Mike Guarnieri and Joe Lu, who used to cover private credit at Harvard. Both TPRV and Evolution Credit expect to receive $300m from HMC.
HMC does not disclose the level of management fees, although this is apparently not a concern for Narvekar, who explained in his comments on fiscal year 2017: "While internal management generally generates lower fees and expenses, today's market landscape makes it ever more difficult to attract and retain top portfolio managers."
A more radical approach was suggested in February by a group of Harvard alumni in a public letter, in which they asked the university to shift half of its endowment into lower-cost funds tracking the S&P 500 index instead of hedge funds. Thanks to the money saved with low or zero management fees, the alumni claimed, Harvard could remove the need to pay the new 1.4% tax on endowment returns, which would have amounted to $43m if the tax were in effect for 2017, according to an estimate offered by the university provost, Alan Garber.
The new tax applies to the 35 US institutions of higher education whose endowment values amount to at least $500,000 per student. They are joining lobbying efforts to ask Congress to "repeal or amend the tax" which, they say, could be devastating. It is not yet clear how this will be implemented.