The proxy season was different in the US this time around. Environmental, social and governance (ESG) resolutions – as well as the use of those criteria for investing – are under scrutiny by the Trump administration and the Securities and Exchange Commission (SEC).
The latter blocked a resolution about greenhouse gas emissions that was proposed by Exxon's institutional investors such as the New York State pension fund. The SEC's motivation was that the non-binding proposal would "micromanage" Exxon by seeking to impose "specific methods for implementing complex policies" in place of managerial judgement.
At the same time, President Trump issued an executive order in April asking the department of Labor (DoL) to study two topics. First, how pension funds use ESG metrics to divest from fossil-fuel securities. Second, whether the proxy voting process requires a reform.
Moreover, a new lobby group called Main Street Investors Coalition – created by the American Council for Capital Formation (a think tank) and some business organisations – is asking to curb shareholder activism on ESG topics. It claims that such activity, if politically motivated, will damage investors' portfolios while limiting corporations' business and profits.
However, pension funds and their advisers expect the tide in favour of socially responsible investing to keep growing in the US too, even amid regulatory uncertainty.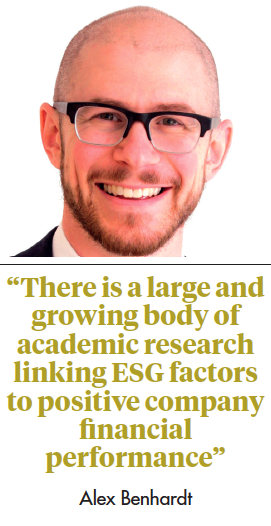 "We think that ESG criteria are important for investors to consider in the investment process," Alex Bernhardt, Mercer US Responsible investments leader, told IPE. "We agree that the ESG landscape is not standardised. But there is a large and growing body of academic research linking ESG factors to positive company financial performance outcomes. Those factors can have a material impact on long-term risk and return outcomes and therefore may be an appropriate consideration for ERISA fiduciaries to take into account when determining how to invest plan assets." ERISA, the Employee Retirement Income Security Act is the federal law regulating private sector pension plans.
"Pension funds can use ESG criteria without running into contentious grey areas if they base their decisions on material considerations and financial outcomes, not on 'collateral goals' that may not be appropriate considerations for fiduciaries," says Bernhardt. That advice, he says, is consistent with the analysis of the Field Assistance Bulletin (FAB) that the DoL issued last year and provides guidance about ESG investing and proxy voting responsibilities.
"Many ERISA plan sponsors may have concerns around taking action to manage risks associated with poor environmental, social or governance factors; such concerns may be reasonable given the recent guidance," says Leola Ross, director of Investment strategy research at Russell investments. "That being said, most of these pension plans may be surprised to learn that many of their sub-advisors incorporate ESG into their security selection and portfolio construction. At Russell Investments, we evaluate the integration of ESG into the investment practice for the sub-advisors we use and recommend. We find that most active managers are, indeed, considering ESG as part of their securities analysis to manage their positions with a holistic understanding of risk and return opportunities.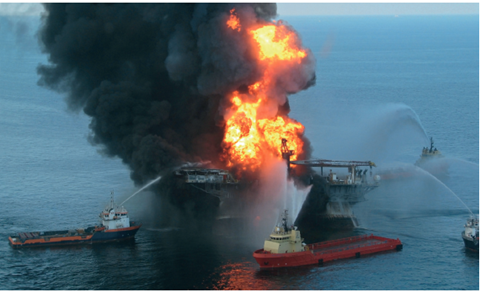 "We believe that socially responsible investing is wholly consistent with fulfilling the economic interests of the beneficiaries of ERISA plans," continues Ross. "In particular, we believe that ESG factors impact security prices and a deep understanding of that impact is value-adding to a skilful investment process."
Examples of corporations where ESG events have materially disrupted share prices are BP and the Deepwater Horizon explosion, Facebook and data security, according to Ross. She says: "The tricky part is that disentangling where any organisation's prices are going isn't easy. When prices went down, getting out at the right time was the key action. When the price is beaten down too much, these securities may offer above-market returns to skilled securities selectors and their clients."
Russell Investments' advice is "to keep both ESG integration and the potential implementation of the executive order in context", says Ross. "First of all, start with skilled portfolio management and evaluate the integration of ESG into your skilled process. In other words, avoid starting with ESG experts and then hoping to find skilled portfolio management too." Another piece of advice regards the definition of economic interest. "It is different from maximising short-term returns. All returns are in the context of the risks they contain. ERISA plans own bonds to manage risks, not to maximise returns. While the equity portion of a portfolio is meant to drive growth, achieving long-term growth is also a risk-management exercise."
Another reason why ESG criteria are here to stay in the US, says Bernhardt, is that "US pension funds operate in a global market, where it's common practice for investors to use those criteria". Besides, public retirement systems such as the New York State pension fund have already promised to keep fighting for change at Exxon and other oil companies.