Brunel Pension Partnership is embarking on a new climate policy aimed at systemic change in the investment industry, as part of which it will consider whether to ditch asset managers and companies if they have not lived up to expectations.
The new policy is the result of in-depth consultation with Brunel's founding 10 local authority pension fund clients, who have £30bn (€35bn) in assets between them.
Faith Ward, chief responsible investment officer at Brunel, said its clients had large and ever-increasing demands with respect to climate change but that Brunel had found "the financial system isn't going to be able to deliver what we want in its current form".
According to the pool, the financial system is not "fit for purpose" for keeping the global average temperature increase to well below 2°C compared with pre-industrial levels.
Its new policy consists of a plan built on five principal areas where Brunel considers "there is a critical need for action and where we believe we can make a significant difference": policy advocacy, product governance, portfolio management, positive impact, and persuasion.
The policy will guide Brunel's work on climate change over the next three years. In late 2022, to tie in with the 10 client pension funds' upcoming triennial valuation and investment reviews, it will review the policy.
"We'll be taking stock of the whole policy," said Ward. "What's worked, what hasn't, how have asset managers, service providers and companies responded to the challenge."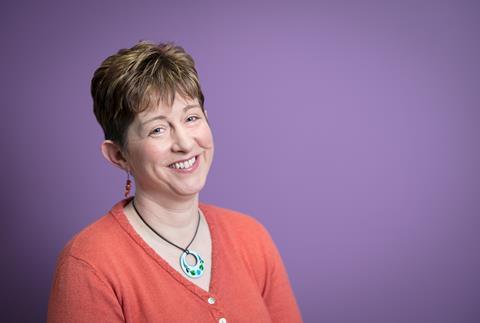 It is at this stage that Brunel could decide to scrap asset managers and/or exclude companies.
For now, because its goal is to drive change in the way asset managers work, the asset pooling company has decided not to issue exclusion criteria for companies.
Ward said exclusions "make life really easy for the asset manager".
"It doesn't actually make them change their analytics, their investment process, how they think," she told IPE.
As part of stress-testing its portfolios under a range of climate scenarios Brunel challenge its investment managers to demonstrate reduced exposure to climate risk as well as effective corporate engagement that puts companies on a trajectory to align with warming of at most 2°C.
Managers that fail to do so risk having their mandates removed. Brunel has said that where it has found asset managers' engagement with companies to be ineffective, it would also consider whether it should introduce specific exclusion criteria for companies instead of sacking managers.
2°C-alignment projects
The product-focussed prong of the pool's new climate policy relates to its view that there is "a general absence of investable investment products that make a substantive contribution to climate change mitigation or adaptation".
Under the new policy, the pool will be looking to extend the range and quality of products available to its clients, for example in fixed income, and invest in the development of more innovative products.
A specific aim is to seek a decarbonisation of at least 7% year-on-year in its listed equity portfolios, a target that it will also review as part of the 2022 stocktake.
Brunel has pledged that by 2022 it will have assessed the degree to which its main listed equity portfolios, and possibly other portfolios, were at least 2°C-aligned.
Acknowledging that the methodologies and frameworks to carry out this type of assessment were under development, Brunel said it would therefore prioritise supporting efforts, for example by piloting methodologies, that enabled it to assess and report on its portfolio performance.
"Benchmarks are fundamentally flawed when it comes to climate"

Faith Ward, chief responsible investment officer at Brunel
Brunel also has improvements to benchmarks in its sight, with Ward describing these as "fundamentally flawed when it comes to climate".
According to its climate policy document, the pooling vehicle will explore the role that investment benchmarks play in driving investment decisions and "in constraining our ability to invest in areas that make a meaningful contribution to climate change mitigation and adaptation".
"We will press the industry to make the core benchmarks more compatible with a 2°C-aligned world," it said.
Earlier this month Brunel announced that around 50% of its clients' assets had been transitioned to the pooling vehicle.