The Netherlands Bureau for Economic Policy Analysis (CPB) has warned the Dutch government against raising the country's state pension age in line with life expectancy.
In an interview in Dutch financial newspaper FD, Laura van Geest, director of the CPB, said that, based on current legislation, this would mean that if people were to live till 110, they would have to keep on working past their 90th birthday.
Van Geest said such an increase was "unrealistic".
In a new report on working longer, the government's accountants have warned that low-paid workers and the fast-growing group of self-employed workers (known as zzp'ers in the Netherlands) could face serious problems as a consequence of the higher state pension (AOW) age.
The government has already decided to increase the retirement age to 67 in 2020. One year later, the AOW age will increase again by another three months.
Van Geest noted that the government had opted for this solution as a way of keeping the state pension affordable, with state finances under pressure since the financial crisis.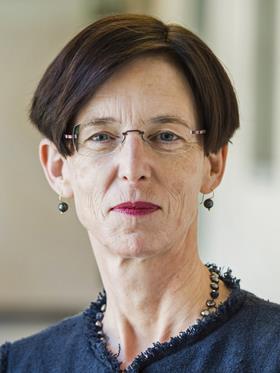 She proposed a more gradual increase of the AOW age – for example an annual rise of three months – to enable the current generation of older workers to prepare for working longer.
According to Van Geest, such a slowdown of the rising retirement age would cost the government €1.1bn in 2021, but would be almost budget-neutral in the longer term.
An alternative would be a temporary but significant budget for additional education and re-education to help older workers retire in good health, she said.
In this case, younger employees should be offered a periodic "MOT" through their employer and pension fund, to gain insight into the costs and benefits of early retirement, as well as their investments in a healthy and learning life.
Recently, the country's largest union, FNV demanded a freeze of the AOW age as a condition for its support of a new pensions contract.
The second-largest union, CNV, has said that the retirement age was rising too fast.
The CPB also said that many self-employed hardly saved for their pension and that most of them were not insured against becoming unable to work, in contrast to full-time employees. This meant zzp'ers lacked a social safety net if they couldn't work any longer before retirement age.
"Although the government has made different choices for zzp'ers, research has shown that people don't think properly about their future and don't expect to get ill," said Van Geest. "If they do get ill, it is too late to arrange something."
The CPB director suggested that the government should assess whether self-employed workers could be persuaded or forced to insure themselves.
Van Geest also recommended that politicians take low-paid and low-educated workers into account, who lack large pensions savings for early retirement.
She argued that a more flexible AOW age would not be a solution either, as benefits would be too low if they opted to retire early.
She added that dedicated pension arrangements for people in hard manual labour would not work "as defining such a group would be very difficult and would remove the incentive to improve labour conditions".
Van Geest suggested that addressing smoking, drinking, unhealthy food and lack of exercise would help in the longer term, adding that the life expectancy of lower-educated workers was at least four years less than that of higher-educated employees.