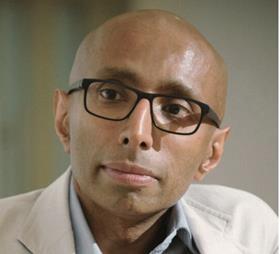 Bill Clinton used the slogan "It's the economy, stupid" to help him win the 1992 US presidential election. The same now applies to corporate tax in 2021.
Stripped of all its complexity, the fundamental question about corporate tax is whether investors want increased profitability by avoiding tax, which is a race to the bottom. Many investors have colluded with this race, mostly passively. But big changes are underway and EU investment professionals would be unwise to ignore them.
Jason Ward, founder and principal analyst at CICTAR, an NGO that advocates national and global tax reforms, tells of how he raised a tax concern with a large asset owner in 2012; the fund said tax minimisation was part and parcel of how investment managers delivered good returns. That fund is now supportive of responsible tax practices. Materiality is, most certainly, a dynamic concept!
Why this change?
There has been a growth and expansion of Big Tech companies, most notably Google (Alphabet), Amazon, Facebook and Apple, whose aggressive tax avoidance is endemic. These companies have learnt from big oil, benefit from advice from the big four global auditors and with intellectual property and digital transactions, it is even easier to shift profits than with more tangible products.
The Biden administration has kick-started discussions to introduce a global minimum tax rate, now approved by the G7 and headed to the OECD. The EU has approved a limited version of public country-by-country reporting within member states and comprehensive legislation has been introduced in the US Congress. These are major changes.
This happens to coincide with levels of inequality not seen since 1930s but now governments are facing big new bills due to COVID-19 and even bigger ones from the climate and biodiversity crises. With companies sitting on huge assets in tax shelters, government action was inevitable after Donald Trump's defeat, and it is easier, politically, to tax companies than individuals.
The UN Principles for Responsible Investment (PRI) also deserves credit. It started working on tax in 2015 and its global collaborative engagement was the first on this topic. According to Vaishnavi Ravishankar, senior analyst for ESG at PRI: "It was the first time that several companies talked to investors about tax. One thing we learned: one-off conversations alone are insufficient to achieve the results that we are after. Investors must engage with companies systematically, escalate where appropriate and use other levers for change, such as policy advocacy."
Cue PRI's recent lobbying of EU decision-makers which has brought together an investor coalition with about $6trn (€5trn) of assets managed.
Some tax laggard G7 countries, such as the UK, are arguing for exemptions. Several poorer countries are raising concerns that their tax revenue will not rise. There is active resistance by many elites in the private sector – some CEOs, some audit partners and investors who take a short-term and narrow perspective. And how should investors – who have largely focused on transparency – now relate to the minimum 15% debate.
Why should investors care?
Active investors cannot ignore the numerous cases of aggressive tax avoidance being associated with hidden risk. At a minimum, there's reputational damage as Amazon, Apple, BUPA, Facebook, Google and Uber have all found out. Indeed, Vodafone is a good example of a company that has gone from sinner to saint because of this pressure. Active investors pride themselves on understanding how a company operates, but this is false marketing if critical tax structures are hidden.
Eleco van der Enden, a PwC partner and member of the technical committee that developed the Global Reporting Initiative (GRI) standard, is confident that "reconciling data from financial accounts and tax data provides a wealth of information about quality of risk management".
He asks: "Would Wirecard have happened if quality reporting of tax had been available in some form or another to investors?"
According to Prof Ronen Palan of City University, London, the same techniques of opacity that are used in tax avoidance also ensure opacity of accounts for the investor. Based on experience with Amazon, he says analysts may be unable to verify what management tells them until it is too late. In short, consolidated accounts are a 'narrative' presented by management.
Index investors do not really have the same business-model reasons to care about occasional corporate implosions. But today they cannot afford to be seen as disengaged. Most importantly, index investors and other large, diversified asset owners depend more on beta (market returns) than alpha. So enough tax revenue – which is essential for enough education, health and infrastructure – is a critical pre-requisite.
Who are the solution?
The glass is not quite half full but still there are many good guys. They include: the $10trn alliance that supported the GRI Tax Standard, the many pension funds (like UK local authorities and Ethos in Switzerland) which supported PRI's lobbying of the EU, a similar coalition in the US (The Financial Accountability and Corporate Transparency Coalition) and some funds that act independently (NBIM announced in 2021 that it had divested from seven companies because of tax avoidance).
And who is AWOL? Sadly, the list includes most asset owners even in the EU, most investors in some powerful countries (Germany), most big EU fund managers (kudos to Amundi and LGIM for being the exceptions) and all the big US fund managers that are active in the EU.
US attitudes on tax seem to operate even when they are operating elsewhere. Richard Murphy, a tax campaigner, has tweeted about big four partners who see good opportunities for helping more companies replicate the success of Google, Amazon, Facebook and Apple. And, of course, corporate tax laggards.
What can investors do?
Asset owners can make sure their managers push companies to do country-by-country reporting. Hopefully PRI, which is making tax a core priority, will set up mechanisms to do this – fund managers love to use excuses – "you are the only client to mention this" – or work in partnership with an agency that can. It's particularly important that EU asset owners who use US headquartered fund managers show this supply chain responsibility.
Signing up to the GRI tax reporting standard is a good start. This voluntary standard meets the EU's hurdle but anticipates future international developments – it's an efficient forward-looking solution.
Asset owners and managers should lobby EU governments to mandate country by country reporting and resist exemptions. The PRI letter to the EU is a good one to sign.
And while transparency is essential – as Ward says, "you can't reform the tax system without greater transparency, it's an absolutely core prerequisite" – investors need to embrace an effective global minimum tax. In Ravishankar's opinion, "the global minimum tax is about removing the incentives available for companies to shift profits and increasing the tax base for governments. The strength of this reform will depend on the details we are yet to see: if the rate is too low, it may not have the desired effect of reining in tax avoidance practices of companies".
And finally, investors should walk their talk in their own sphere of control. This is not as hard as it sounds but it does take decent leadership and sound governance. Is that such a bad thing?
Raj Thamotheram is a fellow of the Nordic Institute for Finance, Technology and Sustainability (NIFTYS)