Whether the COP26 glass is half full or half empty is the wrong question.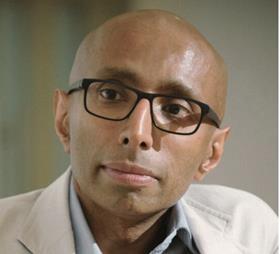 Whether the COP26 glass is half full or half empty is the wrong question.
What matters now is that finance is – officially – a major player in how the climate emergency will be managed. The Glasgow Financial Alliance for Net Zero has taken much effort with an impressive headline number ($130trn). Many IPE readers are, via their employers, signed up and more investors will be signing in the coming months.
Finance execs highlighted their expertise and commitment to net zero by 2050. On the other side, many independent commentators have been highly critical. What's the truth?
One lead indicator that has not been explored is the climate competence of those with leadership responsibility in the financial sector. This is a sensitive topic but fortunately we have recent good data from two leading consultancies, both with strong business credentials – PwC and Spencer Stuart.
PwC asked senior executives to assess their boards on a range of topics. Just over a third (35%) said boards understood ESG risks 'somewhat' and only 12% of executives indicated 'very well'. This is not because executives are excessively critical of their boards. Indeed, 84% say board members understand company strategy 'somewhat' or 'very well', and 79% say the same of its key risks and opportunities.
Executives also appreciate the mindset that directors bring to their oversight responsibilities: just 11% say board members lack true independence of judgment or are reluctant to challenge management and only 13% say they are too risk averse.
So ESG-related criticism from executives must be taken seriously. ESG was also the lowest-scoring category for executives' perception of board expertise (70% said 'poor' or 'fair') and 73% said that their boards do not spend enough time on key sustainability issues such as climate. Other credible surveys (for example, by the CFA Institute) provide corroborating evidence. In its first climate-focused survey of C-suite members the CFA found that "climate risk message is still not gaining sufficient traction". Some 18% of North American members said climate change was 'somewhat' or 'very unimportant' (compared with only 1% of APAC and 14% of EMEA respondents).
Worryingly, board members seem happy with their ESG-related abilities: 80% told PwC they understand the topic 'very' or 'somewhat well'.
Boards would clearly benefit from replacing some directors. Is this happening?
More than half (53%) of the executives surveyed by PwC say their board includes members whose long tenure has led to diminished performance. Likewise, 44% of executives see over-committed directors on their board. Some 60% of executives rated the unwillingness of long-serving directors to retire as the most significant hurdle to increasing board diversity. It is noteworthy that 45% of board directors said lack of qualified candidates was the biggest problem.
US search and leadership consulting firm Spencer Stuart's study shows that while new board members are more diverse than existing members, the impact is limited because "boardroom turnover remains persistently low, with new independent directors representing only 9% of all S&P 500 directors".
So what we see – to be blunt – is boards with a low knowledge base not showing much concern about this skills gap, and low turnover too. This explains corporate inaction, as evidenced by greenhouse gas emissions and corporate opposition to assertive government action. Without board leadership, it is unrealistic to expect shareholder value-focused executives to make the kind of changes needed, not least because it would be the "next, next, next, next management's problem", according to the CEO of a large financial institution speaking privately with the Financial Times.
With power comes responsibility. So the world needs to know what Mark Carney and the others who have formal leadership responsibility for Glasgow Financial Alliance for Net Zero (GFANZ) think about this critical stumbling block. Carney needs to be explicit about what he expects chairs of financial sector companies – and their investors – to do and the timeframe for action. As the FT notes about funding provided by GFANZ-supporting institutions to fossil fuel companies, "to gain credibility, they need to commit to a deadline to withdraw that funding".
Because turkeys do not generally vote for Christmas, we cannot rely on the board directors who most need to move on to do so of their own volition. And simply passing the buck to the investors – who have the same challenge internally, not to mention major conflicts of interests, given exposure to the fossil lobby – is no magic bullet answer.
All those who influence GFANZ's strategy – which includes the CEOs of several European firms – need to step up to this challenge. One obvious thing they can do is support the Climate Governance Initiative but training will not be enough. As the ancient African proverb says, "it takes a village to raise a child" and the same goes for board directors. The 'village' that shapes board appointment includes investors, voting advisers, recruitment consultants and finance sector regulators.
"Some 60% of executives rated the unwillingness of long-serving directors to retire as the most significant hurdle to increasing board diversity"
It also includes ESG professionals. Since this is a very hot market with lots of new appointments, I have posted some tips on my LinkedIn profile – based on personal experience and that of close colleagues – on how to distinguish firms that are authentic from those that are in the greenwashing stage. It obviously struck a chord: the tips had 20,000 views and 60 comments in just two days. Here are my four points – but do also review the additional comments:
• If you aren't reporting to the CEO or at least a C-suite equivalent, don't take the job. Be especially wary of reporting via marketing. Push for the title chief sustainability officer.
• If you can't negotiate a budget to appoint a team which is fit for purpose (which depends on the size of the firm), don't take the job (one person per $100bn AUM seems to be the current benchmark). Ensure any hurdles to ESG asset-gathering are matched by requirements to catalyse firm-wide culture change in the same period.
• Be clear about what would cause you to resign. Write it down and give it to a person who you fully trust to be on your side but would also hold you accountable. Review this letter as seriously as you review your bonus package. And stay in touch with sustainability colleagues who can challenge you on areas where your new employer is doing badly.
• Keep your (family) expenditure at a level which would allow you to walk away from your new role. Golden handcuffs are still handcuffs!
All those who claim to be climate-aware must play their full part. This means acting without waiting for others to make the first move. It is the latter mindset – kicking the can down the road – that underpins the very sticky challenge that we now face.
The studies are US-focused but this is relevant given that US-headquartered firms dominate so many sub-sectors of the financial system, including investment managers, insurers, banks, hedge funds, private equity firms, investment consultants, voting advisers and credit-rating agencies.
Board competence will vary by country but this data has global relevance, given the presence of US directors on non-US boards and the way sector-based business models define best-in-class standards. Thanks to John Belgrove at Aon Hewitt for alerting me to the significance of these studies when combined.
Raj Thamotheram is a senior adviser to Preventable Surprises