Twelve years after Vivendi Universal's stock price collapsed from €140 to €8.60, the firm faces further charges to refund defrauded shareholders for their losses.
Judge Darmon, of the Paris Commercial Court, will be examining a new lawsuit on 5 December filed by a host of institutional investors seeking compensation after the firm was convicted of financial fraud and providing misleading information.
Frederik-Karel Canoy, the first attorney who sued Vivendi 10 years ago and gathered investors on this case, said: "It's a unique chance for Vivendi institutional shareholders to be refunded from their loss."
Plaintiffs already include the California Public Employees' Retirement System (CalPERS), the California State Teachers' Retirement System (CalSTRS), Connecticut Retirement Plans and Trust, British Airways Pension Trustees, Scottish and Newcastle Pension Plan Trustees, Europensiones from Spain, AMF Pensionsförsäkring and AP7 from Sweden, PKA of Denmark, Norway's central bank Norges Bank, Queensland's state fund manager QIC and the Government of Singapore, to name but a few.
Canoy said he expected even more to join.
"This procedure allows plaintiffs to enrol in the process," he added.
Vivendi Universal was grown to a giant media company after chief executive Jean-Marie Messier led a merger frenzy in the early 2000s, first with Canadian Seagram (owner of Universal Music and Studios), then adding USA Network and Liberty Media in 2001, before it was forced to deleverage by downsizing.
An investigation was launched after Canoy's complaint in 2003 developed into a worldwide financial scandal.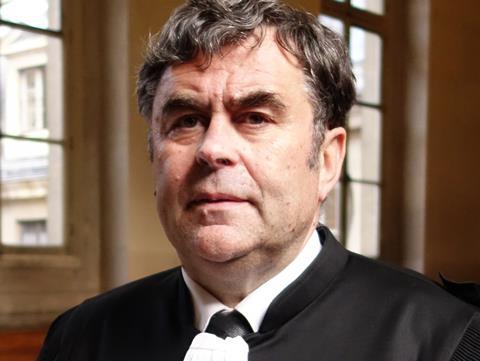 Vivendi agreed to pay a $50m (€37m) settlement to the US Securities and Exchange Commission by the end of 2003 to avoid prosecution, while Messier also paid a $1m fine to the US watchdog.
The SEC alleged "fraud between December 2000 and July 2002, including false press releases, improper adjustments to earnings and failure to disclose future commitments".
French justice was slower to take action against Vivendi's former chief executive.
Inspectors from the Commission des opérations de Bourse – the COB, before it changed name to the AMF – had gathered evidence of a market manipulation in 2001, but the watchdog's heads sent Vivendi a letter asking for better practices instead of a sanction procedure.
The AMF eventually fined Vivendi and Messier over false information in November 2004.
Despite all appeals, Vivendi was convicted in September 2009.
Another criminal charge also found Messier guilty of fraud in January 2011.
At his appeal trial on 20 November 2013, the prosecutor confirmed some of the charges but asked for a reduced sentence.
A class action took place in the US in 2009 where Vivendi was convicted to repay up to $10 a share to investors having bought or held securities between 30 October 2000 and 14 August 2002.
But very few people invested in Vivendi through ADRs.
Pension funds and institutions bought Vivendi shares in the Paris Bourse turned to Canoy for alternative legal action.
He said more institutional investors could join his case on the Paris Commercial Court to ask for up to €160 a share for financial refund and €10 in damages, plus €20,000 of legal expenses by plaintiffs who held Vivendi shares between December 2000 and July 2002.