The exchequer secretary to the treasury has called on defined benefit (DB) and defined contribution (DC) pension schemes to invest in UK social infrastructure, suggesting "millennials" will expect their investments to have a positive impact.
Speaking at the Pension and Lifetime Savings Association's (PLSA) Trustee Conference in London today, Robert Jenrick said pension funds with their stock of "patient capital" were ideally placed to fund projects that helped the greater good of society.
Jenrick said pension funds were "responsible managers of other people's savings" but could also be "ambitious custodians of pools of capital" that could drive "private wealth and public good".
He said the government had been meeting with pension fund investors across the UK over the past two years and discovered several were investing in social projects around the world, due to their lack of availability in the UK.
Jenrick said investments including sports and environmental facilities, healthcare projects along with a diverse range of options, would be a good fit and welcomed as long as they fitted an investor's profile.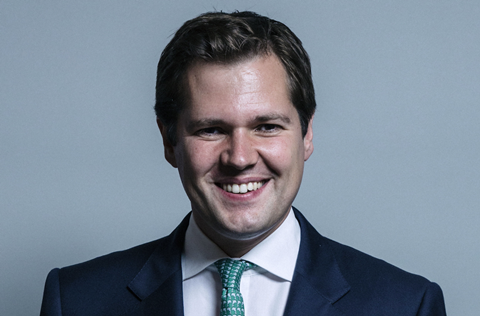 He also suggested that, as the DC market began to gather substantial assets, not only was this sector prime for tapping for investment, but its savers would expect it to do so.
"Technology will drive transparency," said Jenrick. "Savers will want to understand where their assets are invested – and be more challenging about it too."
He said the DC market – which is set to reach £1trn (€1.1trn) in the UK by 2025 through auto-enrolment – was intent on investing with a focus on environmental, social and governance issues and that technology such as the long-awaited pensions dashboard would eventually enable younger generations of investors to demand more from providers.
Alongside the launch of the PLSA's guide to patient capital, Jenrick said pension funds had a "crucial role to play" in making the UK an attractive place for international businesses to establish and grow.
He said by capturing their "patient capital", these funds could "power the British economy forward", as the long-term nature of both DB and DC pension fund investments was ideal for funding its growth.
The Financial Conduct Authority was seeking to make it easier for DC funds to allocate to these more esoteric long-term investments, Jenrick said, adding that pooled vehicles would be essential to encourage them to get comfortable with the idea.