The life expectancy of higher educated 65 year olds in the Netherlands has increased relative to longevity of lower educated people, according to Statistics Netherlands (CBS).
The CBS, which examined the period between 2015 and 2018, found that the difference for males had increased from four years in 2011-2014 to more than five years.
At 65, males with a higher education could expect to live 22.4 more years, 18.5 of those without physical limitations, it said.
Their lower educated fellow countrymen had 12 healthy years ahead of them, according to CBS data.
Life expectancy at 65 for women with a higher education was more than four years longer than for lower educated females – up from less than three years. Those with a lower education were predicted to live 20.4 more years at age 65.
Higher educated women could expect to have 18 years of good health after age 65, while lower educated women could expect 11.8 years, the CBS said.
In the period 2015-18, 62% of 65-year old females and 39% of 65-year-old males were classified as lower educated by the CBS, while 12% of women and 25% of men had a higher education.
Last year, Dutch workers retired at age 65 on average, with higher educated employees retiring 8 months earlier on average than lower educated colleagues.
Achmea loses €14m in first six months
Achmea Pensioenservices posted an operational loss of €14m in the first six months of 2019 as it scaled down its service provision for industry-wide pension schemes.
The company's first half report stated that income from pensions provision was more than offset by investments in administration services for company pension funds and its general pension fund (APF), Centraal Beheer.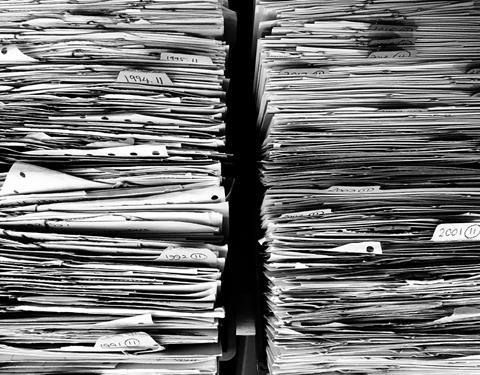 Achmea Pensioenservices is the successor to Syntrus Achmea Pensioendiensten, the name of which disappeared in 2018 after it stopped providing administration services to mandatory sector pension funds in 2016.
Since then, Achmea Pensioenservices has focused its efforts on Centraal Beheer – a pension fund consolidation vehicle with assets under management of €1.9bn and 45,000 participants – company schemes and non-mandatory industry-wide pension funds.
Earlier this year, Achmea announced that it still expected losses in 2019 as a result of scaling down its sector scheme services, such as phasing out older IT systems. Last year, it incurred an operational loss of €29m.
Achmea said it couldn't specify which part of its loss over the first six months was due to the inherited costs of the sector scheme operations. It reported that costs at its "old age division", which includes Achmea Bank and Achmea Investment Management, had increased 8% to €118m.
It said it was investing in the growth of its APF and company scheme administration arm, adding that processes were being improved to drive down costs.
Income from pensions provision was down 5% to €59m.
Achmea IM's assets under management rose from €129bn to €142bn, in part due to increasing overlay portfolios of its clients as well as the effect of falling interest rates on fixed income holdings.
As of 2020, Achmea IM will manage €28bn of assets on behalf of Vervoer, the sector pension fund for private road and water transport.
Assets managed by Syntrus Achmea Real Estate & Finance rose by €1.1bn to €22.6bn, aided by new property and residential mortgage mandates.