The €465bn Dutch civil service scheme ABP has announced plans for its investment portfolio to be carbon neutral by 2050. This vision was part of a five-year plan for its sustainability policy, which was launched this morning.
The largest pension fund in the Netherlands said it now wants to divest from companies with majority holdings in coal mines and tar sands.
It also plans to reduce the carbon footprint of its equity holdings by an additional 15 percentage points, to 40% in 2025, relative to 2015.
It is also aiming to invest €15bn in sustainable and affordable energy and to allocate 20% of its entire assets to the United Nations' Sustainable Development Goals (SDGs) in the next five years.
The latter translates into a €35bn increase to €93bn.
Commenting on ABP's goals, Peter Branner, chief investment officer at APG, the asset manager for ABP, confirmed to IPE that the fund's targets were largely a prolongation of the aims that had been set in 2015.
As for the additional carbon reduction target of 15 percentage points for its entire equity portfolio, he said the first 25% have been "more or less low hanging fruit".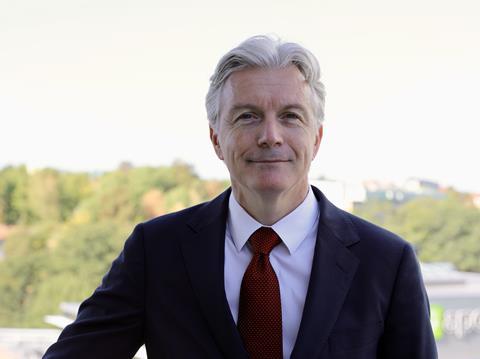 One of its goals for 2030 is to cease investing in coal for power plants without carbon capture in OECD countries, while reducing its stake in non-OECD members.
APG's CIO explained that the decision to distinguish between OECD and non-OECD countries in its divestment plans for thermal coal, was based on the readiness of the markets to adopt its sustainability policy and what was practicably possible.
He added that the OECD area comprises by far the largest proportion of ABP's stake in coal-fired power plants.
ABP's sustainability targets also include tailor-made investments in digital solutions aimed at increased efficiency in the use of natural resources and combating climate change.
It said it will establish additional climate criteria for companies in the portfolio, in addition to criteria to assess firms on how they use natural resources.
According to Branner, ABP's sustainability policy will include a thematic approach, addressing climate change, protection of natural resources and digitisation of society with the prerequisite that companies should respect human rights.
He added that the allocation to clean energy will be raised from more than €5bn to €15bn.
"Intermediate steps will be needed to ensure that the goals will be achieved"

Peter Branner, chief investment officer at APG
ABP has already started an energy transition fund to invest in companies and startups focusing on sustainable energy in the Netherlands. The investment fund has already attracted €275m of commitments by five other of APG's pension fund clients, including BpfBouw, the scheme for the building sector, said Branner.
He added that the first €50m allocation had been made.
ABP said it will increase its stake in companies that contribute to digital value creation and solutions against climate change and commodity scarcity, and that it would also come up with criteria to establish whether firms respect digital rights.
As part of its plan to invest 20% of its assets in SDGs, the civil service scheme said it will work on the necessary standards among investors, and will increase its engagement with firms about human rights and labour conditions.
Branner highlighted that APG and its client need to monitor the impact of the decisions and will need time to implement all goals. "Intermediate steps will be needed to ensure that the goals will be achieved," he said.
He highlighted, however, that every investment decision will keep on being judged against the criteria of return, risk, costs and sustainability, and that no compromise will be made on ABP's return requirements.