Border to Coast Pensions Partnership has secured £1bn (€1.09bn) worth of commitments to private equity investments on behalf of its 11 local government pension schemes (LGPS) members, which collectively have assets of around £46bn.
The Partnership completed £500m of private equity investments from its first offering (Series 1A) in line with expected timescales, it announced. The portfolio consists of nine investments with managers providing exposure to Border to Coast's targeted themes within private equity.
The investment pool has also secured a further £485m of commitments from eight partner funds for its second private equity offering (Series 1B). These commitments are to be invested from now to 31 March 2021 as part of a programme to provide a diversified global private equity portfolio over a three-year period, it said.
Daniel Booth, Border to Coast CIO, said: "Private Equity is an important asset class for our partner funds, helping them to build a diversified portfolio, while delivering a return that isn't directly correlated to equity market returns."
He added that due to its collective size the pool has been able to access "high quality investments that will allow our partner funds deliver their strategic asset allocation strategies".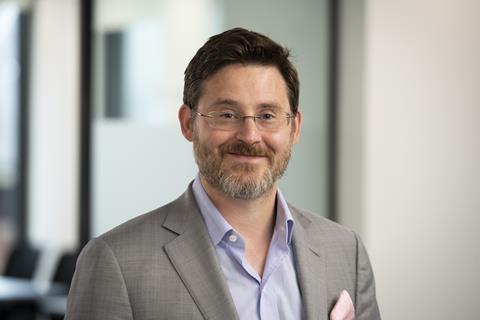 The Border to Coast Private Markets structure was originally launched in May 2019 to capture the benefits of pooling private market investments for its LGPS partner funds, the Partnership said.
These include economies of scale, increased resources for due diligence, reduced costs and access to a wider range of investments including co-investments. The aim is to enhance risk-adjusted, net of fees returns from private market investments over the long term, it added.
Border to Coast said partner funds can choose on an annual basis the level of their investment in private market asset classes. Out of its 11 partner funds, eight made commitments to Series 1A – Cumbria, Durham, East Riding, Surrey, South Yorkshire, Teesside, Tyne and Wear and Warwickshire.
Investments are selected using a "robust" investment process that focuses on investment and operational due diligence. This process is undertaken by the Border to Coast team supported by third party service providers.
Responsible investment is incorporated into the investment process both in terms of identifying investment opportunities as well as assessing a manager's approach to incorporating these principles into their operations and the operations of the companies or assets in which they invest in, it said.
The Series 1A strategy invests in nine funds:
GreatPoint Innovation Fund II ($40m)
Palatine Private Equity Fund IV (£40m)
Baring Asia Private Equity Fund VII ($60m)
Neuberger Berman Co-Investment Fund IV ($100m)
Greenspring Opportunities Fund VI ($60m)
StepStone Secondaries Opportunities Fund IV ($75m)
Hg Saturn Fund II ($90m) and Hg Genesis Fund IX (€35m)
Blackstone Life Sciences Fund V ($70m)
Digital Alpha Fund II ($50m)
To read the digital edition of IPE's latest magazine click here.