Stefan Lundbergh, considered a thought-leader with regard to pension design, has been appointed head of defined contribution (DC) design for Cardano, with the consultancy today also announcing that David Bird had joined from Willis Towers Watson (WTW) in a newly created senior role in its DC team.
Lundbergh is already director of Cardano Insights, the firm's research department, a position he will maintain.
Until recently he was a non-executive board member of AP4, one of Sweden's buffer funds. He has held various positions at Skandia Life in Sweden and in the summer of 2017 he led the review of the country's premium pension system. He has also worked at APG in the Netherlands.
Bird joined Cardano as head of DC platform, a new role within the company. He previously worked at WTW, where he was responsible for the LifeSight DC Master Trust, its multi-employer DC offering, and "accumulated lots of experience consulting across a wide range of clients and projects including pension change, responding to tax and other legislative change and de-risking".
At Cardano Bird is to lead the continued development of its DC offering advising single employer schemes, "particularly those of a certain size of with specific requirements", it said.
Both Lundbergh and Bird will also work closely with NOW: Pensions, the master trust that Cardano acquired in 2019 from Denmark's ATP.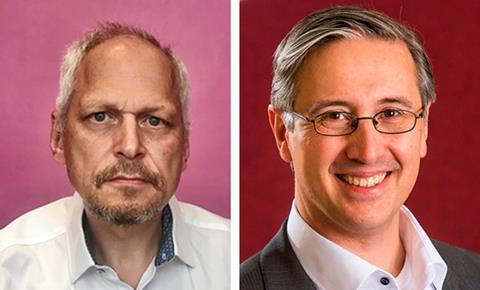 Kerrin Rosenberg, CEO at Cardano UK, said: "David's knowledge as a platform specialist combined with Stefan's expertise in pension design will be extremely beneficial to our clients. Their experience will both complement and strengthen our existing teams as we continue to grow our DC business."
NOW: Pensions is the pension provider for IPE International Publishers.
Looking for IPE's latest magazine? Read the digital edition here.