Fiduciary managers in the Netherlands have been forced to make the switch to video calling for selecting new external managers for their pension fund clients. However, they plan to at least partly switch back to physical meetings once the pandemic is over.
Norges Bank Investment Management, the fund manager for the Norwegian sovereign wealth fund, has reported dissatisfaction with the effectiveness of video conferencing when it came to making first contacts with new investment managers.
When the pandemic broke out in Europe, Achmea Investment Management, which is responsible for manager selection for a range of Dutch pension funds, initially only pursued candidates for searches it had met with before, according to the firm's head of external manager selection, Freddy van Mulligen.
"However, once it became clear the travel restrictions were going to last longer, we changed course and started to include unknown managers again," he told IPE.
"For every search, we now consider together with our clients whether the advantage of including more managers outweighs the additional risks concerned with online meetings," he said.
Van Mullligen indeed asserted that online meetings are far from perfect when it comes to getting to know a new manager.
"It's really though to get the same information out of an online meeting as you would during on-site visits. You miss a lot of the non-verbal communication and the interaction between for example the CIO and a portfolio manager. The different managers also look more similar when you see them online compared to physical meetings. The demonstration of IT systems is also different," he said.
Bad internet in London
Several 'new' managers have been included in the 15 searches that Achmea IM has performed since the outbreak of the crisis, said Van Mulligen. In one of these cases, the new manager was indeed selected for a mandate.
Nevertheless, online video meetings have been a "tough experience", according to Van Mulligen. "Technically, it's not a problem if the other side also uses the Teams programme and has fast internet. It appeared that some US-based managers use Zoom, which our internal policy guidelines don't allow. Besides, we noticed the internet connection isn't great in some places in London."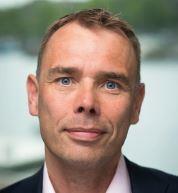 Meetings can also take a long time, he said. "Me and my colleagues experienced these meetings as tough. Five-hour meetings where stakes are high but where there's also a lack of familiarity with some of the people on the other side, take a lot of energy."
'Travel will return'
Other fiduciary managers in the Netherlands are taking a similar stance. "During the pandemic, we have been able to finish on-going due diligence trajectories for which we already had made on-site visits, but we have been reticent in finishing trajectories with managers we haven't yet visited," a spokesperson for Kempen said.
In some cases, however, the selection process can take place entirely virtually. "We look at this on a case-by-case basis. If we know the organisation and have been able to get to know the team through several conversations via for example Microsoft Teams, it's not a problem not to have seen them in [person]."
MN has also switched to due diligence of new strategies or teams to video, "provided that there are no red flags".
The fiduciary managers all agree video calling is an appropriate instrument to monitor managers. "I believe we won't be travelling as much for monitoring anymore," believes Van Mulligen.
"It's less time-consuming and not everybody is eager to take exhaustive flights." But, he concluded: "For external manager selection, travel will return for sure."
To read the digital edition of IPE's latest magazine click here.