The UK's Department for Work and Pensions (DWP) has confirmed Paul Maynard will be the new pensions minister following the reshuffle of the UK cabinet earlier this week.
It was announced earlier this week that Maynard, who is a conservative member of parliament for Blackpool North and Cleveleys, will take on the role of parliamentary under-secretary of state at DWP, after Laura Trott was promoted to chief secretary to the treasury in a cabinet reshuffle on Monday.
Today, DWP has confirmed that Maynard will also take on the role of pensions minister.
Steve Webb, partner at LCP, said the new minister has the advantage of time spent as a member of the Work and Pensions Select Committee, which should give him some "grounding" in pensions issues.
However, Webb said that there is a "huge amount" of activity in DWP across everything from defined benefit (DB) funding and regulation, superfunds, value for money in defined contribution (DC), options and decumulation and driving forward automatic enrolment.
He said: "With less than a year to go until a likely general election, he [Maynard] will have to decide on his priorities if he is to achieve anything in his time in office."
The Pensions Management Institute (PMI) agreed that Maynard's appointment comes at a time when there is "much crucial work to be done".
PMI's president Robert Wakefield said the absence of a Pensions Bill in the King's Speech last week left a "range of issues unresolved" and the institute would welcome an opportunity for an early meeting with the new pensions minister to discuss the direction of pensions policy over the rest of this parliament.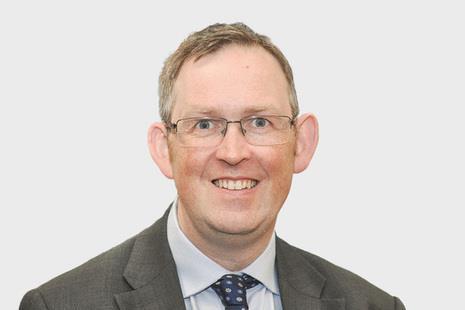 He added: "We are sure Maynard will rise to the exciting challenge of his new position and confirm that we would be delighted to offer our support to him."
Nicholas Clapp, business development director at TPT Retirement Solutions, expects that ensuring the government's Mansion House Reforms are enacted before the end of this parliament is likely to be the focus of Maynard's attention as the new minister for pensions.
He said: "A key feature of these reforms is to encourage greater consolidation within the industry. Creating a consolidator market that is joined up will be key to schemes benefitting from economies of scale."
Clapp said the new minister could also unlock innovation within the pension industry by passing the legislation required to enable the creation of multi-employer collective DC (CDC) pension schemes, currently expected in early 2024. He added that employers, scheme members and the wider economy could all benefit from their introduction.
Clapp also noted that the expansion of automatic enrolment will also need to be delivered to ensure more people build up their savings for retirement.
"Auto-enrolment has been incredibly successful in helping people to grow their pension pots, but those aged under 22 and those in part-time work are currently missing out. Raising minimum contribution levels could also lead to a substantial increase in pension savings of millions of workers," he said.
Mark Futcher, partner and head of DC at Barnett Waddingham, said that "despite the seemingly never-ending carousel of pensions ministers in recent years", the problems to be solved remain "remarkably static".
"With what's likely to be 12 months in office, Maynard has the opportunity to take drastic action and solve the biggest problem going; woefully low auto-enrolment contribution levels. One piece of legislation could solve two issues: not enough people saving, and people not saving enough," he said.
Futcher added that of the 20 million people saving into a workplace pension, the vast majority aren't saving enough, pointing out that savings rates have plateaued at the minimum contribution level, and nobody has enough cash in their pension pot.
He said: "The government had a ripe opportunity in 2012 to include a 1% employee contribution hike every two or three years, which would have moved many people towards the recommended 12% saving rate. Perhaps the moment to rectify that is now."
Read the digital edition of IPE's latest magazine

Pamela is IPE's UK correspondent. Before joining IPE in May 2023, she spent five years writing about the insurance industry. During her career so far she won awards for Most Promising Newcomer in 2020 and Best Investigative Article in 2022 from the British Insurance Brokers Association, and was also highly commended at the WTW Media Awards for Insurance Features Journalist of The Year.
View full Profile